The Brexit debate in UK and EU media is becoming louder as the referendum in Britain is approaching. The voters would like some objective information on whether Britain should leave or stay in EU, but is seems that it is impossible to know the answer for sure since it is unknown what kind of deal the EU would offer and what would the British government be willing to accept. While backers of Brexit think it would benefit Britain in the long run after some short-term costs, opposers fear that economic consequences of such move would be catastrophic. The artist Wolfgang Tillmans has joined the debate with a set of motivational posters he has designed.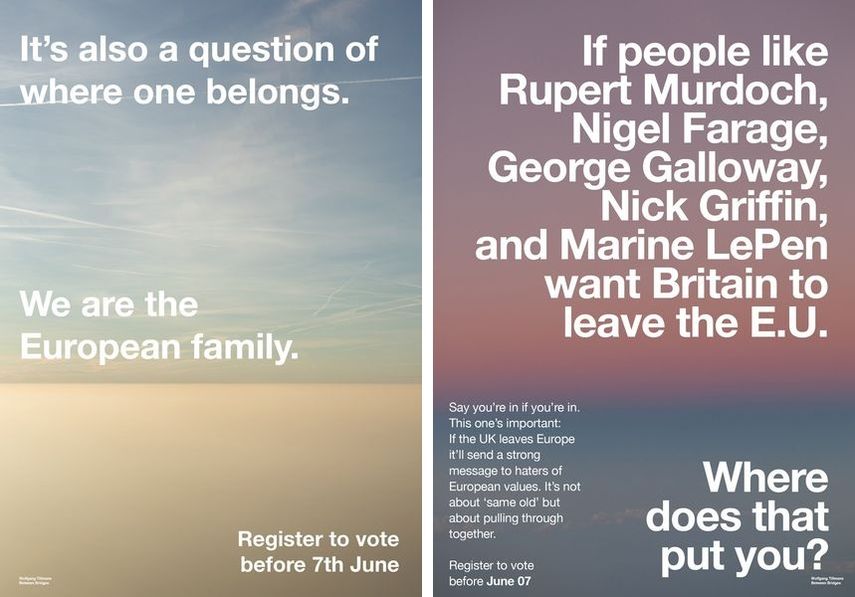 Wolfgang Tillmans Posters
Wolfgang Tillmans, a German photographer and the first non-English person to be awarded the UK's Turner Prize, has released a set of 25 uncommissioned motivational posters to encourage UK residents to vote against Brexit. Arguing why Britain should stay in Europe and alerting people to the risks of Brexit, his posters are overly political works combining lyrical images and plain backgrounds with bold and emotional words. Acting on his own initiative since he feels the official Remain campaign is 'lame', all posters are downloadable and sharable from his website and accompanied by an official statement explaining his motivations. As he stated, Britain has reached 'a critical moment that could prove to be a turning point for Europe as we know and enjoy it – one that might result in a cascade of problematic consequences and political fall-out'.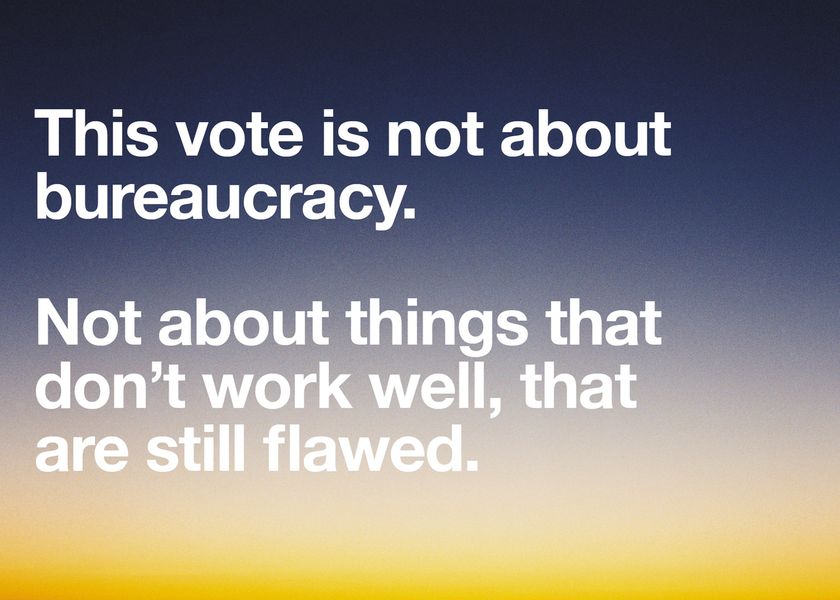 The Brexit Debate
The referendum that should decide whether to remain or leave the European Union is scheduled on June 23rd by the British government. The official Remain campaign is led by political figures such as London mayor Boris Johnson and Nigel Farage, whose UK Independent Party has been repeatedly accused of racist comments. Many artists and celebrities have joined this debate, including the British designer Tom Dixon, who stated that Brexit would severely damage London's status in the design industry and make it more insular, and the actress Emma Thompson who called the possibility of Brexit 'a madness'. Opposers of Brexit fear the economic woes of such possibility, as well as the potential isolation of Britain and a new visa regime for EU.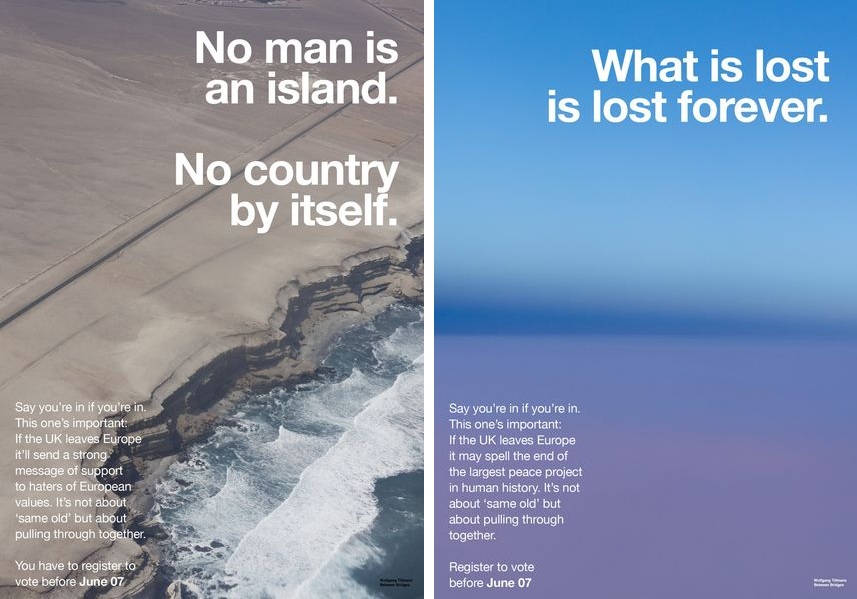 The Brexit and the Art Market
The possibility of Brexit would certainly have a great impact on the art market. Since UK is the global leader in the creative industries due to the uncommon combination of public and private investment, a separation of Britain and EU would greatly impact the art sector. Apart from the problems with funding, issues as VAT import tax, export licenses, anti-money laundering regulation and the Artist's Resale Right (ARR) would complicate further the art business. New regulations between Britain and EU will affect costs of the artworks trading, and the new visa regime would increase travelling costs for artists, dealers, collectors and art enthusiasts. Despite all these speculations, whether the Britain leaves EU and all possible implications of such move remain to be seen.
Featured images: Wolfgang Tillmans' Anti-Brexit Posters