An English botanist during Victorians times and probably the first female photographer, Anna Atkins was the first person to publish a book illustrated with photographic images. For her lifelong love of botany, she created mesmerizing cyanotypes of seaweed and algae which brought nature to life, paving the way for the use of photography in scientific publishing.
Taking this color pioneer as the point of departure, fellow artist Ellen Carey conducted original research on the contributions of women photographers in color. In the thesis, she highlights the recent scientific discovery of tetrachromacy whereby women who carry this gene have four eye cones instead of three, allowing them to see more colors.
After being on view at Rubber Factory in 2017, the exhibition Women in Colour: Anna Atkins, Colour Photography and Those Struck by Light, which is based on this research, is coming to Galerie Miranda. It will bring together works by Claire Aho, Merry Alpern, Jo Bradford, Jo Ann Callis, Ellen Carey, Patty Carroll, Elinor Carucci, Susan Derges, Sally Gall, Meghann Riepenhoff, Mariah Robertson, Chloe Sells, Brea Souders, and Nancy Wilson-Pajic.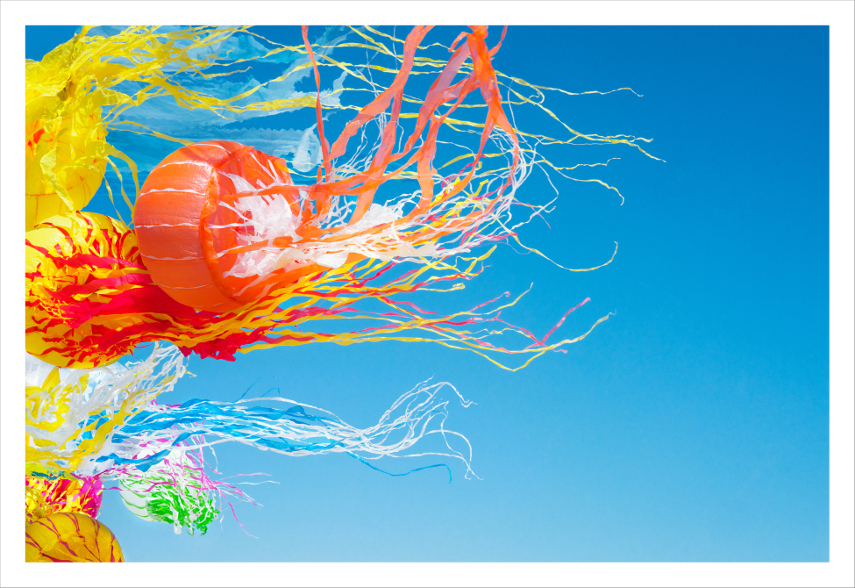 Anna Atkins' Cyanotypes
Although she didn't use a photo-camera, Anna Atkins is regarded as the first woman color photographer. Sir John Herschel, another photography pioneer, informed Anna's father of a new invention called the cyanotype, a refinement of Talbot's process that proved expensive, dangerous and unstable.
The process involved applying a compound of ammonium ferric citrate and potassium ferricyanide onto a sheet of paper, subsequently drying it and leaving in the sunlight with a flat object on top of it. The result is a pale blue object on a Persian blue background, as opposed to Talbot's photogram which revealed a ghostly outline of the object in a palette of earthy browns.
As Ellen Carey explains, this difference in color adds to the discourse around female and male sight. She describes Atkins' delicate compositions as precursors to abstraction and minimalism in photography, for their off-frame space, symmetry and asymmetry, reductive palette, rectangular frame-as-active picture plane, line-as-open form, size, and scale.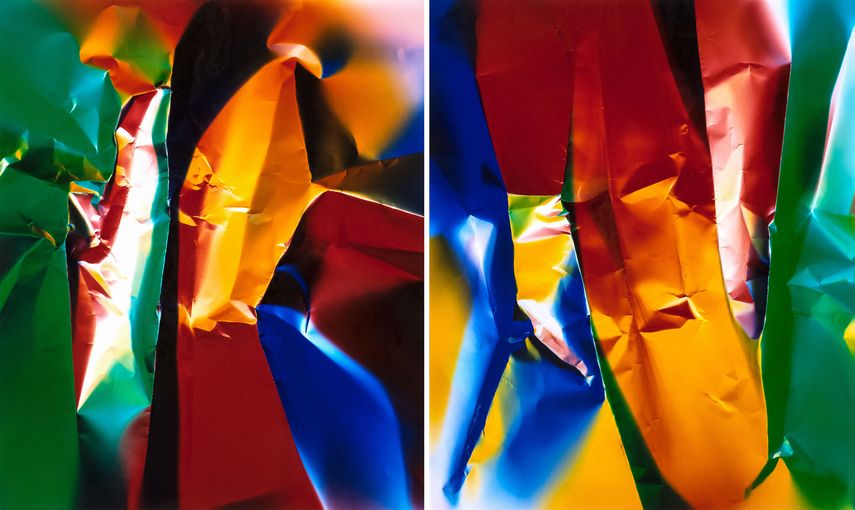 Color and Gender
The exhibition explores the reasons behind women photographers choosing color and the way these are gender-driven. As Carey highlights, recent scientific data shows that a DNA gene called tetrachromacy allows some women an increased ability to perceptually see and have a greater understanding in color, significantly multiplying the amount of color one can discern. At the same time, color blindness is 20 times more frequent in men.
Tracing the origins of color photography to gender-specificity, Carey's research celebrates all the great women artists, finding color blindness probably existed with gender blindness.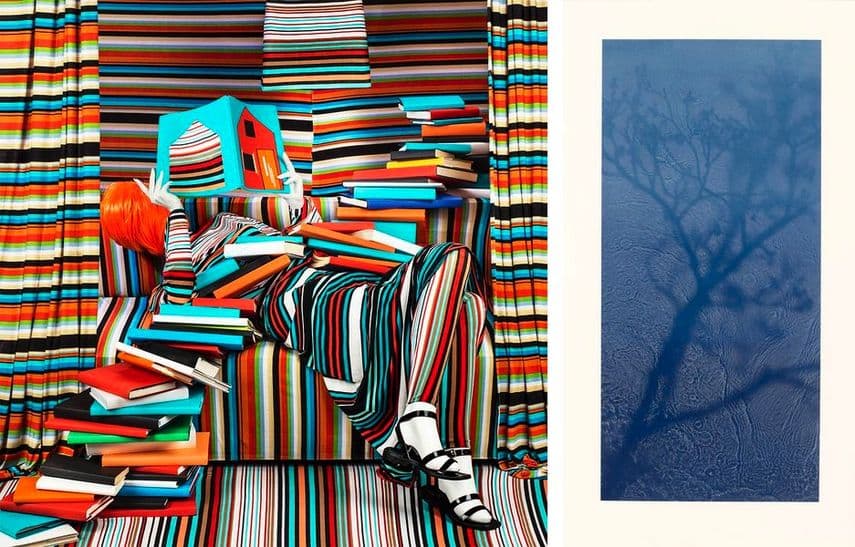 Women Color Photographers at Galerie Miranda
Women in Color: Anna Atkins, Colour Photography and Those Struck by Light will be on view at Galerie Miranda in Paris from April 26th until June 15th, 2019. The vernissage will take place on Thursday, April 25th, from 6 p.m.
The curator Ellen Carey will attend the closing of the exhibition on Saturday, June 15th.
Featured image: Claire Aho - Flowers 1, 1950s. (c) JB / Galerie Miranda; Elinor Caruci - Eye, 1996; Jo Ann Callis - Untitled from Early Color portfolio, c. 1976. (c) Jo Ann Callis / ROSEGALLERY courtesy Galerie Miranda; Chloe Sells - Parralax, 2017. (c) Chloe Sells / Galerie Miranda. All images courtesy of Galerie Miranda.