In 1972, Judy Chicago and Miriam Schapiro developed the now famous Womanhouse project, one of the landmarks of feminist art. The two artists and their students at the California Institute of the Arts turned a decaying Hollywood mansion into a sort of an art gallery, which showed works that disrupted conventional; ideas about the home as a feminine space.
The initiative was a great success on the national level, attracting thousands of visitors and becoming the first female-centered art installation to appear in the Western world.
The National Museum of Women in the Arts will gather 36 contemporary artists who, inspired by Womanhouse, once again challenge traditional ideas and stereotypes about domesticity and gender, some 46 years later.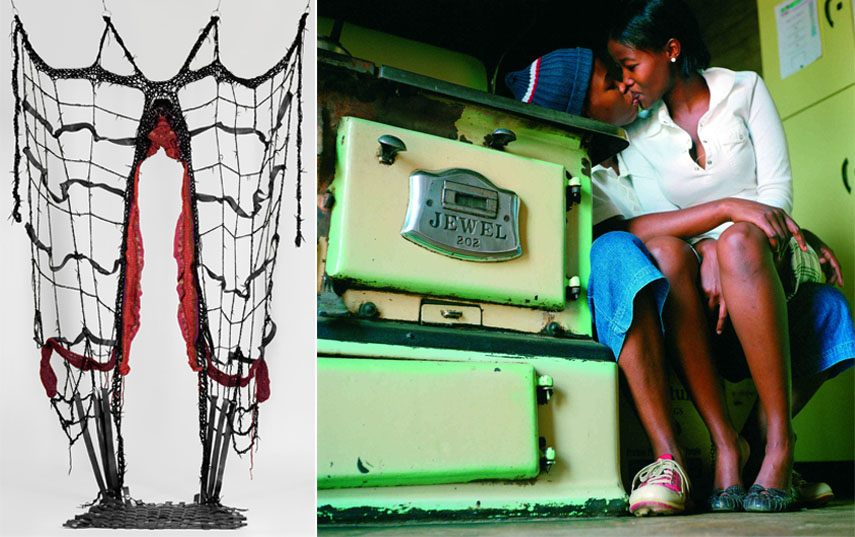 Women House
Through works of photography, sculpture, video and installation, the Women House exhibition tackles conventional visions about women and their lives.
The NMWA Director Susan Fisher Sterling said:
Women House shows the enormous contributions of women artists to a topic that has received surprisingly little scholarly attention since 1972. It is about traditional gender roles in our society, and demonstrates how women artists have challenged and revised our ideas about women, home and hearth.
Organized by La Monnaie de Paris, the show is partially a political gesture as well, according to Camille Morineau, director of exhibitions and collections at the institution, who co-curated the show with Lucia Pesapane.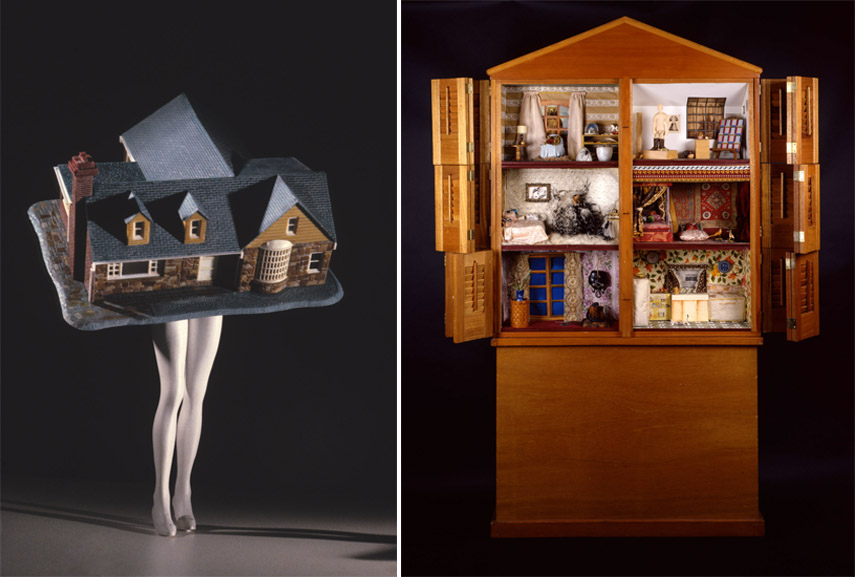 Exhibition Themes
The exhibition is organized across eight themes, emphasizing the plurality of women's views on the home.
Desperate Housewives features work of artists who attach the patriarchal system and the role of the domestic space, which they see as an emblem of confinement and submission to male power. Here, one can find Cindy Sherman's series of Untitled Film Stills and Martha Rosler's Semiotics of the Kitchen.
The domestic drudgery that extends from enforced gender roles is the focus of Home is Where it Hurts. Artworks like Mona Hatoum's Home or Helena Almeida's photographs use both dark humor and metaphor to approach this topic.
Sculptures by Louise Bourgeois and Laurie Simmons's Walking House are part of Femmes-Maisons, a section which conceptualizes the female body as the archetypal form of home, since it is humankind's first dwelling place.
A Room of One's Own, clearly a nod to Virginia Woolf, shows videos and photographs depicting women melding into their surroundings or using their bodies as architecture - as seen in the works of Francesca Woodman and Zanele Muholi.
Rachel Whiteread's cast sculptures of everyday objects and Heidi Bucher's casts of architectural elements made from latex and fabrics belong to Marks, which maps artists' powerful memories of spaces in which they lived and worked.
In A Doll's House, artworks like Miriam Schapiro's Dollhouse from 1972 and those by Laure Tixier subvert idealized visions of the home that extend from childhood.
Ana Vieira's monumental installation Ambiente – Sala de Jantar/Environment – Dining Room (1971) forms the Construction as Self-Construction part of the exhibition, while Mobile Homes explores themes of nomadism and exile, through Lucy Orta's Body Architecture and Sue Williamson's What about El Max?.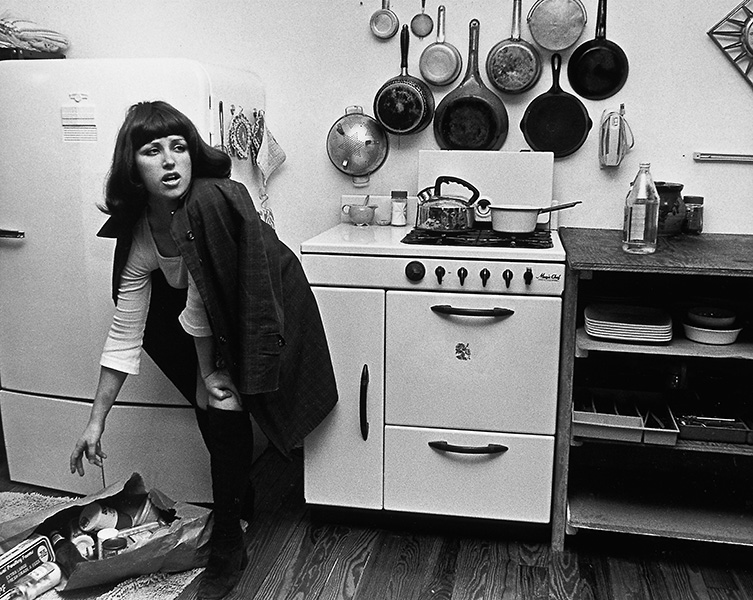 Female Artists at The National Museum of Women in the Arts
Women House will be on view at the National Museum of Women in the Arts in Washington, DC from March 9th through May 28th, 2018.
The full list of participating artists includes: Helena Almeida (b. 1934), Nazgol Ansarinia (b. 1979), Monica Bonvicini (b. 1965), Louise Bourgeois (b. 1911; d. 2010), Heidi Bucher (b. 1926; d. 1993), Claude Cahun (b. 1894; d. 1954), Pia Camil (b. 1980), Judy Chicago (b. 1939), Johanna Demetrakas (b. 1937), Lili Dujourie (b. 1941), Valie Export (b. 1940), Lucy Gunning (b. 1964), Mona Hatoum (b. 1952), Birgit Jürgenssen (b. 1949; d. 2003), Kirsten Justesen (b. 1943), Karin Mack (b. 1940), Isa Melsheimer (b. 1968), Zanele Muholi (b. 1972), Lucy Orta (b. 1966), Leticia Parente (b. 1930; d. 1991), Sheila Pepe (b. 1959), Martha Rosler (b. 1943), Elsa Sahal (b. 1975), Niki de Saint Phalle (b. 1920; d. 2002), Miriam Schapiro (b. 1923; d. 2015), Anne-Marie Schneider (b. 1962), Lydia Schouten (b. 1948), Cindy Sherman (b. 1954), Laurie Simmons (b. 1949), Penny Slinger (b. 1947), Laure Tixier (b. 1972), Ana Vieira (b. 1940; d. 2016), Rachel Whiteread (b. 1963), Sue Williamson (b. 1941), Francesca Woodman (b. 1958; d. 1981) and Nil Yalter (b. 1938).
Featured images: Louise Bourgeois - Femme Maison, 1994. Marble, 5 x 12 1/2 x 2 3/4 in. Collection of Louise Bourgeois Trust; Art © The Easton Foundation/Licensed by VAGA, New York, NY, Photo by Christopher Burke; Laure Tixier - Plaid House (Maquette), Acid green Dome House, Blue Art Deco House, Blue Japan House, Brown Usha Hut, Orange Breton House, Pink Tower, Red Deconstructivist House, Turquoise Blue Colonial house (Barbados), White Hut, 2005–11. Wool, felt, and thread, dimensions variable. National Museum of Women in the Arts, Gift of Les Amis du National Museum of Women in the Arts, Paris, France. © Laure Tixier. All images courtesy the NMWA.