By the 1920s the position of women in society has significantly changed in various European countries and the United States largely thanks to popular culture, cinema, and fashion. The gender emancipation was an important part of the modernization process which was well articulated in the field of art, especially the avant-garde. Together with their male peers, female artists belonged to the dominating movements and were familiar with each other's practices.
In particular, Surrealism nurtured a prolific group of women artists who expanded the formulations of the movement and proposed different, more intimate narratives based on the female experience.
To revisit their Imaginaries and underline the consistency of their social and even political positions, the Schirn Kunsthalle in Frankfurt decided to organize an expansive exhibition titled Fantastic Women: Surreal Worlds from Meret Oppenheim to Frida Kahlo.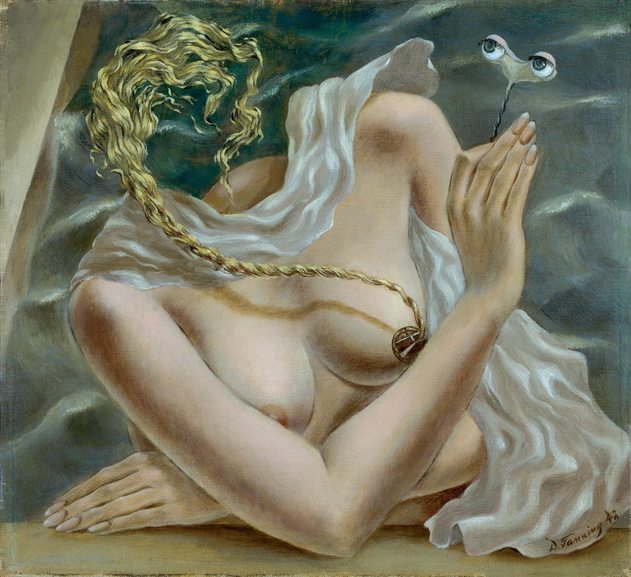 The Female Fantasy
The canvases by the women affiliated with Surrealism are centered on the representation of the female body different from their male peers who obsessively depicted female archetypes or sexual fantasies. The women explored their own position by reflecting on the self and searching for a new model of female identity while being inspired by non-European myths and religions, literature, and contemporary political events.
For a long time, the art history treated these individuals as partners or models of the male artists belonging to the circle around André Breton, the founder of Surrealism. However, looking from the contemporary perspective, the artists were definitely more than that which implies consistent participation in the movement.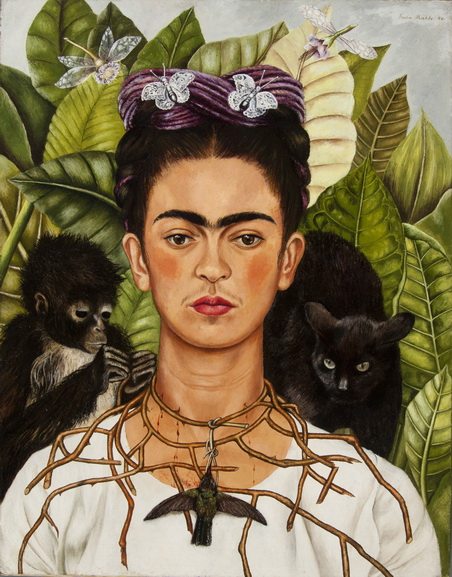 The Installment
The exhibition features female artists who were directly related to the Surrealist movement, although sometimes only for a short period; they were Breton's acquaintances, exhibited with the group, or appropriated Surrealist ideas.
The visitors will be able to experience the remarkable number of two hundred and sixty paintings, works on paper, sculptures, photographs, and films by more than thirty international artists differing in styles such as Claude Cahun, Meret Oppenheim, Frida Kahlo, Leonora Carrington, Dorothea Tanning, Louise Bourgeois, and many others.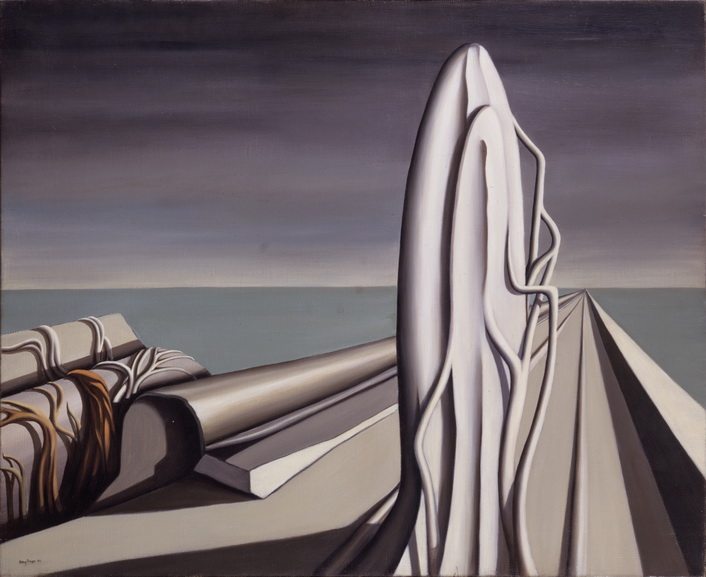 Fantastic Women at The Schirn
Fantastic Women comes as a much-required gender-based intervention in art history since it is going to show the domains of women artists affiliated with Surrealism as well as the existence of their vast networks and friendships in Europe, the US, and Mexico.
The exhibition is produced in cooperation with the Louisiana Museum of Modern Art, Humlebæk, and was made possible by numerous loans from German and international museums as well as public and private collections.
Fantastic Women: Surreal Worlds from Meret Oppenheim to Frida Kahlo will be on display at the Schirn Kunsthalle in Frankfurt from 13 February until 5 July 2020. Afterwards, the exhibition will travel to the Louisiana Museum of Modern Art, Humlebæk.
Featured image: Leonora Carrington, Self Portrait, 1936-1938, Oil on Canvas, 65 x 81.5 cm, Metropolitan Museum of Arts, New York © VG Bild-Kunst, Bonn 2019. All images courtesy the Schirn Kunsthalle.