Fall is approaching - finally! And this means that galleries are slowly starting to open their doors and welcome new visitors. Of course, as we wrote about them all summer, there were some galleries that were busy during the summer, as well, but many galleries took a well deserved break and enjoyed hot, hot days of summer, preferably somewhere where this "hot" thing means "wow, it's getting hot, I don't need my jacket right now". Anyhow, a well known Woodward Gallery from New York is opening Fall art season with a group exhibition Decades.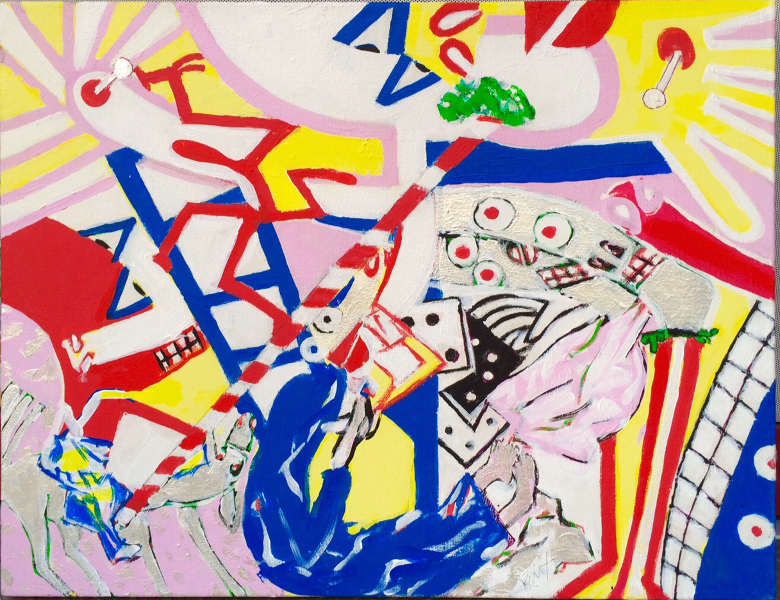 Twenty One Years in Business
What's the deal? Woodward Gallery was established back in 1994, so it's been active and working in New York City for more than two decades. And during those two decades, many, many famous artists have been featured in gallery's 5000 square foot exhibition space, that is located in the heart of Manhattan's Lower East Side, in a neighborhood with a rich history of art and culture. And now, the time has come to recollect some of these beautiful memories by organizing an exhibition that will be a review of all past trends, exhibition themes and artists that Woodward Gallery had featured in the past two decades - hence the name of the exhibition: Decades.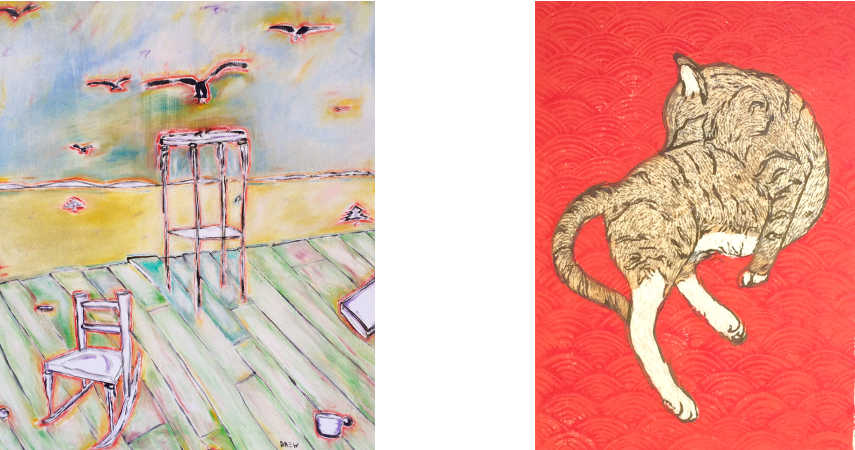 Woodward Gallery - At the Heart of the Art World
When you last and work good for more than two decades, and at the same time you are located in the heart of the art world - Manhattan, New York City - it is obvious that you have some serious collection of artworks at the gallery. Woodward Gallery has an extensive collection of important limited edition prints made by many prominent artists (80's East Village, Pop, and Gallery's own artists). But, for this occasion, we bring you the whole lot of artists that, at one time or another, had been exhibited at Woodward Gallery, which just shows the broadness and depth of this famous gallery. Here are all the names: Peter Apelgren, Jean Michel Basquiat, Susan Breen, Michael Brodeur, El Celso, Deborah Claxton, Gregory Corn, Alan D' Arcangelo, Darkcloud, Natalie Edgar, Marisol Escobar, Fab 5 Freddy, Paul Gauguin, Red Grooms, Tom Hall, Richard Hambleton, Keith Haring, Sarah Hauser, Hiro Ichikawa, Robert Indiana, Jasper Johns, Donald Judd, Janice Johnson, Franz Kline, LAII, Roy Lichtenstein, Mark Mastroianni, Knox Martin, Moody, Margaret Morrison, Robbin Murphy, Kenji Nakayama, Neckface, Terence Netter, Don Nice, Francis Picabia, Jaggu Prasad, Ad Reinhardt, Drew Roth, David Salle, Matt Siren, Frank Stella, Stikman, Ellinor Ströström, Philip Taaffe, Francesco Tumbiolo, Andy Warhol, Charles Yoder, and Charting Ground Zero.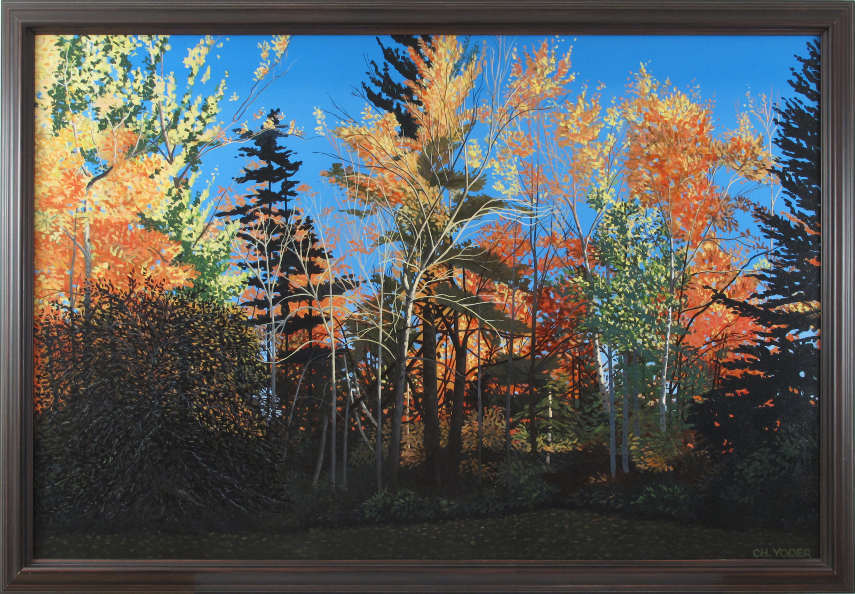 Woodward Gallery Season Opening
At the end, all that is left to be said is when Decades group exhibition will open. Opening reception for this exhibition at Woodward Gallery is scheduled on Saturday, September 12th, from 6 PM to 8 PM. However, the night will not end there, as the celebration will continue at GHOST Art Lounge directly across the street (the address of Woodward Gallery is 133 Eldridge St, New York, NY 10002). Group exhibition Decades will be open until October 24.
Sign up for My WideWalls for FREE and be up-to-date with contemporary and street art.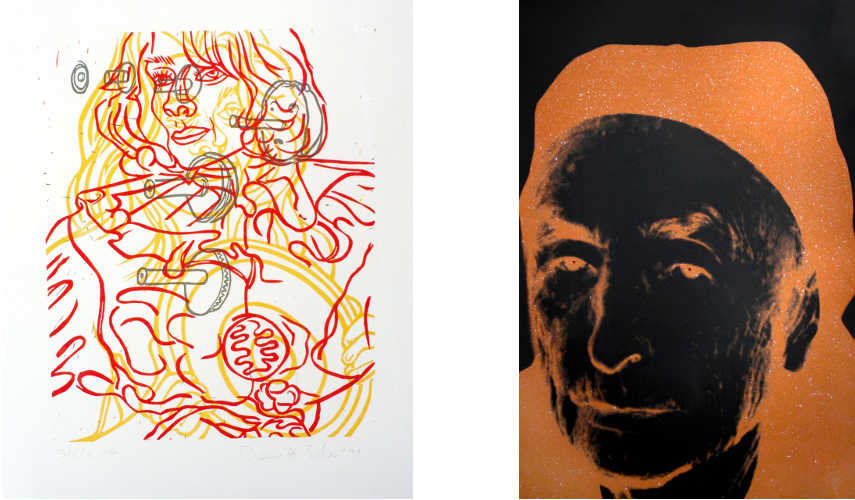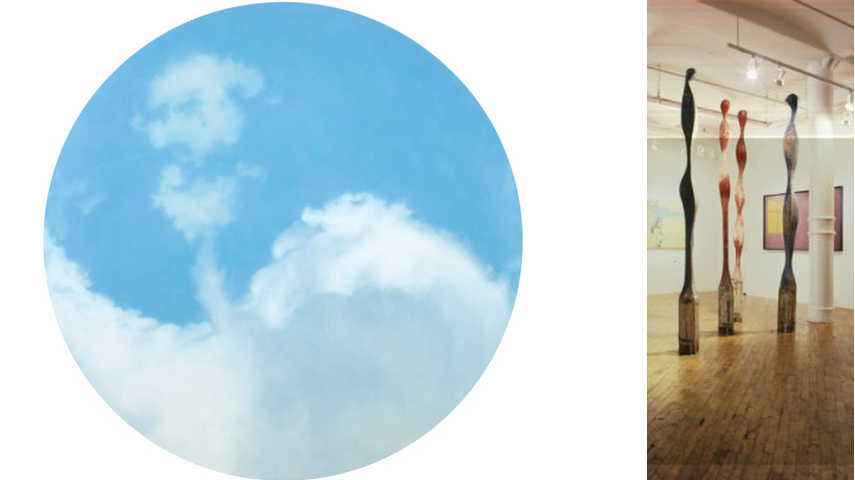 All images courtesy of Woodward Gallery.