A pioneer in the heart of Manhattan's Lower East Side, Woodward Gallery has been bringing art to the community through public exhibitions since 1994. Continuing its mission of enhancing the culture within the community, the gallery celebrates its 25th anniversary as a New York City art institution throughout 2019.
This summer, they are hosting two concurring exhibitions. 60 Days of Summer brings together new paintings by Japanese artist Kenji Nakayama and Australian artist Brad Robson, while the group show Down Town Summer Salon presents works by 13 artists who intrigue and delight.

60 Days of Summer
In 60 Days of Summer there are works by two contemporary artists - Kenji Nakayama and Brad Robson. Coming from diverse backgrounds, these two artists will present their vision of Brooklyn.
Best known for his designs and sign paintings which he makes using stencils, Kenji Nakayama draws from simple things in his everyday life, creating works which are a unique manifestation of documenting and responding to the environment surrounding him. The exhibition will present the artist's 15-foot-long mural Brooklyn Bridge which he created nine years ago for the gallery. Expertly rendered in multilayered hand-cut stencils and spray enamel, the work draws the viewers in with its depth.
Brad Robinson is known for his cinematic portraits and streetscapes which are alive with color and movement. For the exhibition, the artist decided to create a scene from Bushwick, Brooklyn, capturing the color, energy and vibrancy of the city.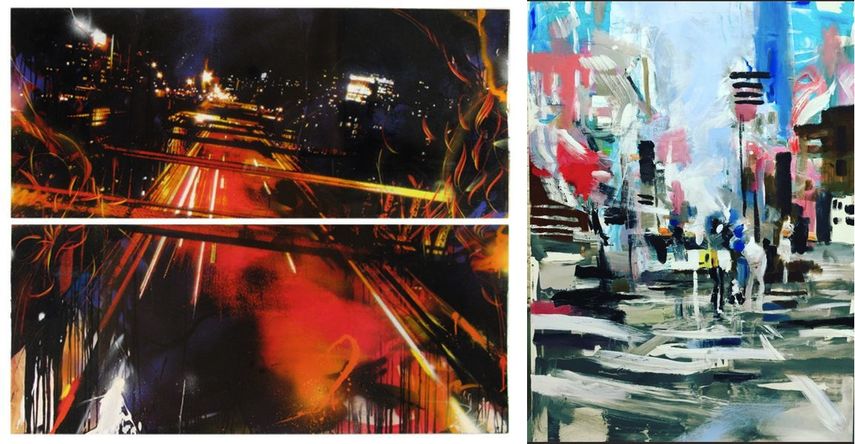 Down Town Summer Salon
In this eclectic showcase of contemporary art, the audience will have an opportunity to see flora, fauna, figures, and fabulous colors. This vibrant collection will be a perfect way to start the summer festivities.
The showcase will include the works by Keith Haring, the legend of the '80s New York art scene, Icy + Sot, a duo of brothers from Iran who developed a rich portfolio of urban stencils, Susan Breen, an American artist known for beautiful abstract paintings, but also Thomas Buildmore, Tommy Flynn, Sabina Forbes II, Richard Hambleton, Margaret Morrison, Moody Mutz, Brad Robson, Jess Hurley Scott, stikman, and Charles Yoder.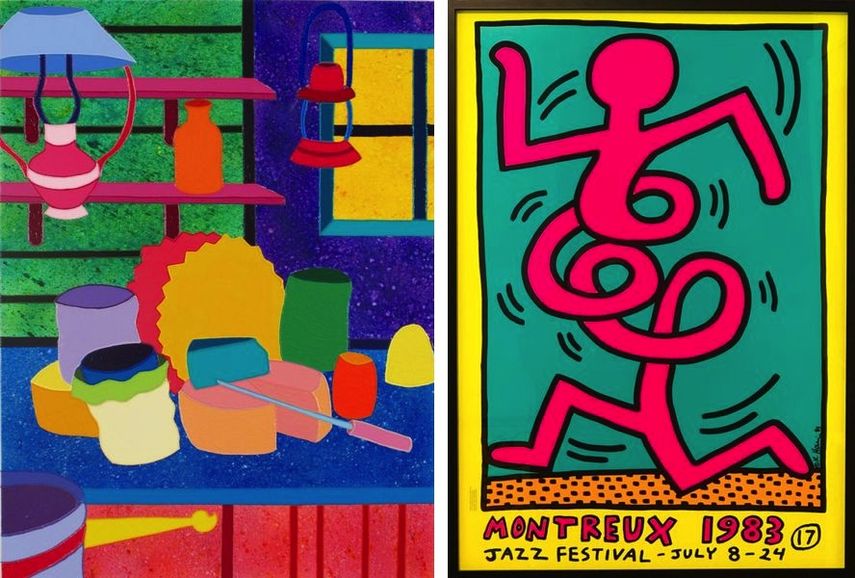 Summer Exhibitions at Woodward Gallery
Be sure to experience a slice of Brooklyn through the eyes and imagination of two unique, global artists in one show, as well as various styles of Contemporary Art in the other.
Exhibitions 60 Days of Summer and Down Town Summer Salon will be on view at Woodward Gallery in New York until the end of August 2019.
Featured image: Tommy Flynn - 20 Fruits, 2015; Installation views Down Town Summer Salon at Woodward Gallery.