A New York City institution for almost a quarter century, Woodward Gallery has been working to share art in the community through public exhibitions since 1994. Accessible to all in their newly designed Woodward Gallery Windows space, it continues its mission of enhancing culture within the community.
This summer, the gallery is hosting an exhibition that takes the viewers on a journey into color, water and consciousness, honoring the natural rhythm of the earth opening on the Summer Solstice.
Titled Visual Destination, the show brings together the work of three American artists whose works will induce a sense of serenity in anyone - Susan Breen, Jess Hurley Scott and Margaret Morrison.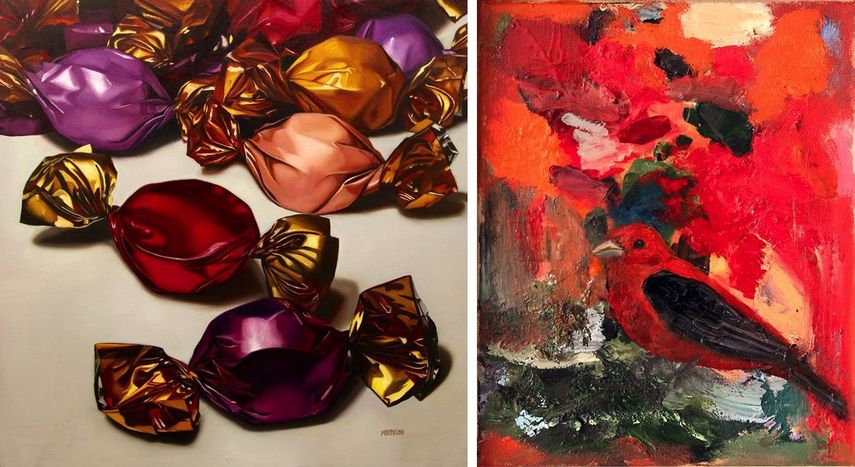 The Practice of Susan Breen
An American artist who grew up in Buffalo, Susan Breen creates harmonious contemporary abstractions with hints of organic elements in various states of flux. While her earlier works had a monochromatic, mystical quality, her current visual language is characterized by bright, vivid colors.
She often paints scenic, representational imagery of trees and fauna, with a particular penchant for birds and their temperament.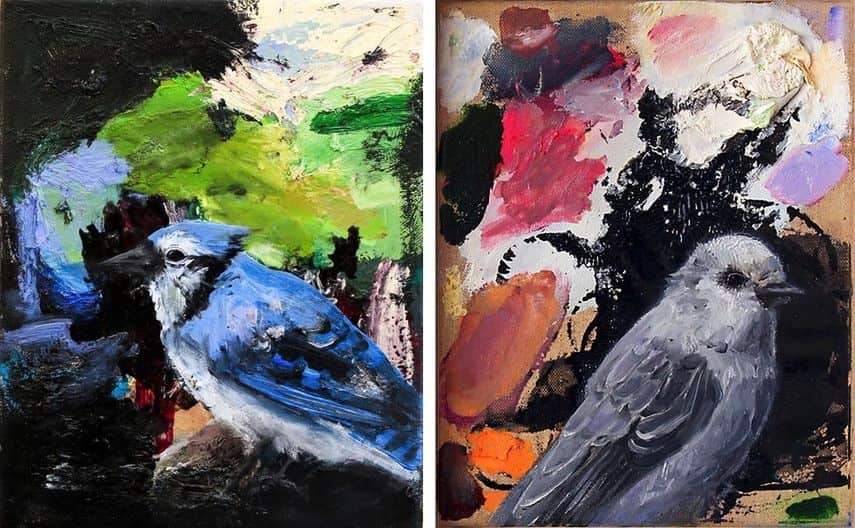 The Practice of Margaret Morrison
The art of Margaret Morrison would satisfy any sweet tooth. She creates canvases which are larger than life, featuring detailed still-life and surreal figurative depictions of desserts. These different sugary delights, from marching gummy bears and giant lollipops to decadent glazed strawberries and rich chocolate cupcakes, are treated with sumptuous color and hyperrealistic style.
She expertly employs lighting to invoke a foreshadowing element to the composition. Skillfully combining liquid with her paint, the artist has created a seamless series of hidden brushstrokes which could be seen only from up close.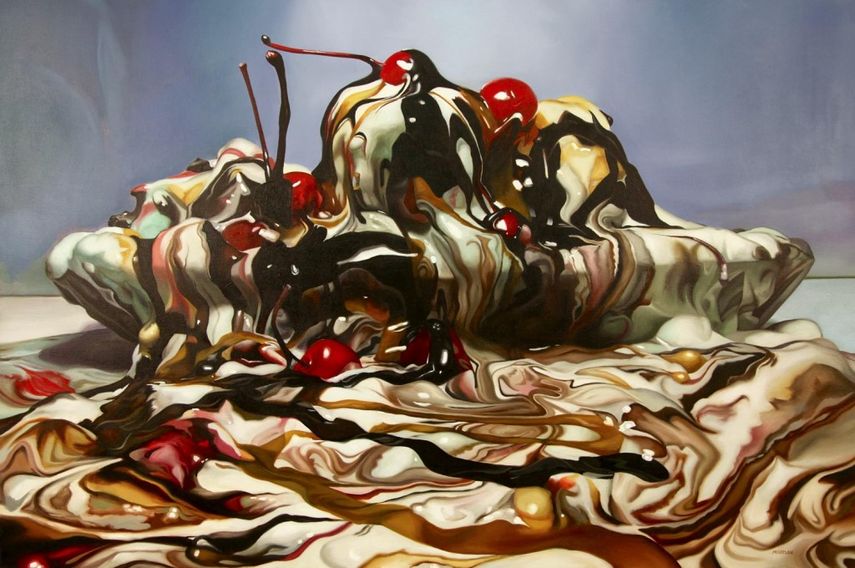 The Practice of Jess Hurley Scott
A contemporary painter focused on land and seascapes, Jess Hurley Scott creates multilayered works that deal with light, illusion and perception. Playing with the intricacies of the natural world, digital technology and translucency, she creates paintings that are both realistic and interpretative.
Her seascapes are often dramatic and sweeping, dominated by bubbling, foaming, crashing water. Working with layers of acrylic panel (plexiglass) with acrylic paint, she developed her technique to the dioramic panels that they are today.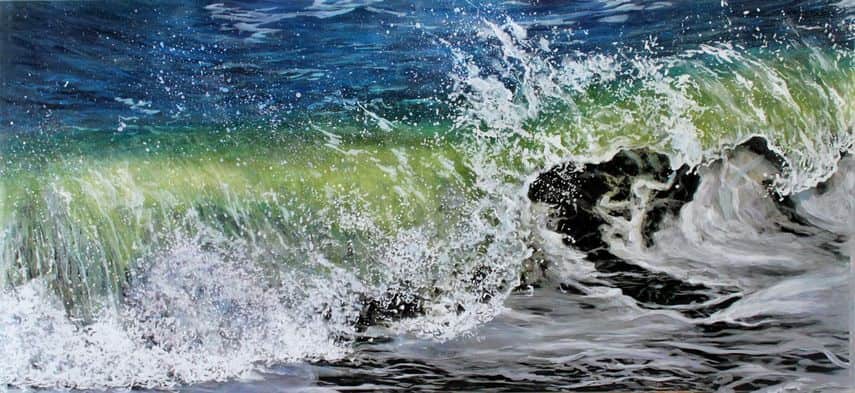 The Group Show at Woodward Gallery
The exhibition of these three talented artists will take the viewers to a genuine visual destination. The audience can also enjoy the paintings from their digital devices online, or schedule a one-on-one appointment at the gallery.
The exhibition Visual Destination will be on view at Woodward Gallery in New York until July 27th, 2018.
Featured image: Jess Hurley Scott - Amplified (detail), 2017. All images courtesy of Woodward Gallery.