It's always fascinating to see how street artists respond when they are put out of their comfort zone and placed in a position to create something that's not usually a part of their repertoire.
A good example of such a scenario occurred a week ago when four Croatian artists, used to painting in urban settings, presented something that can best be described as "wooly graffiti".
These creatives prepared a collection of pieces made in a form of carpets that were displayed at Regeneracija Zabok studio, a nationwide carpet producer. The artistic quartet was gathered under the banner of Wool Tang Clan.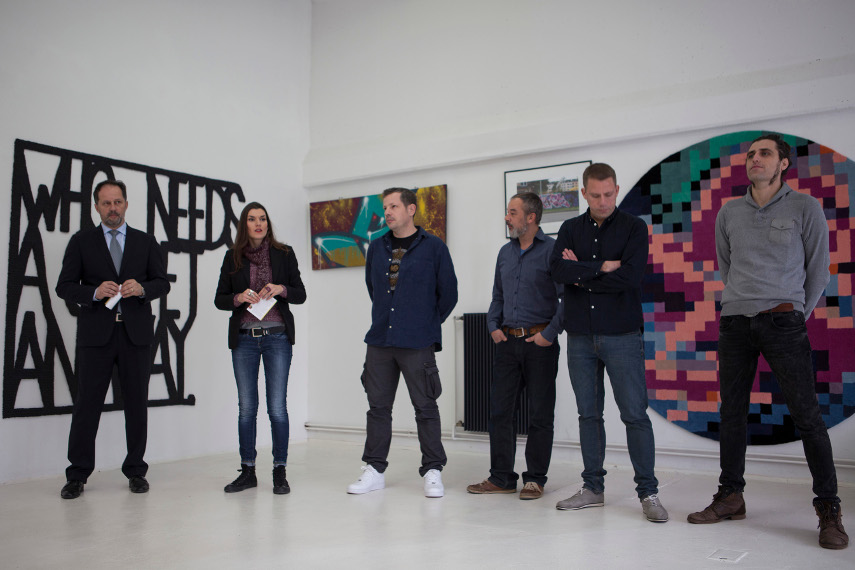 Participating Artists
Wool Tang Clan counts four Croatian urban artists as its members: Slaven Kosanovic (Lunar), Ivo Kosanovic (Smack), Vlado Tomic (Mosk) and Ronald Lindgreen. Right off the bat, the idea behind the four-man collaboration was to push the artists out of their comfort zones and allow them to work in a new medium - wool.
They all had to make changes to their already-established ways of creating artworks. Mosk moved away from his realistic scenes and his dreamy graffiti landscapes; Ronald abandoned his oil-painted nudes and brought a dose of classical art to the group; Smack stayed clear from photography and picked up an existing letter style, blew it up and pixelized it.
It appears that Lunar was the one who best adapted to the task at hand in terms of staying true to the usual way he conducts business. He kept two of his signature motifs in the process - stylized skyscrapers, formed in a circular shape, and highly colorful shades.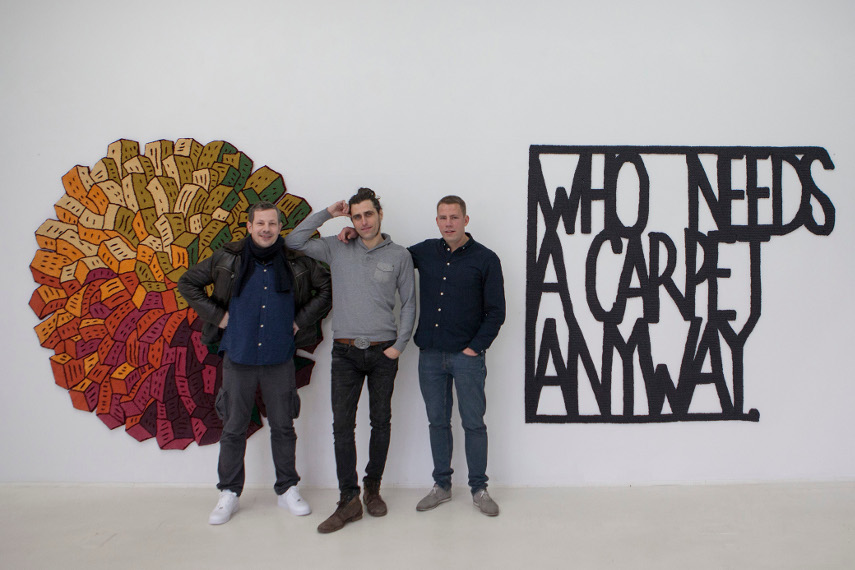 The Show's Backstory
The first phase of this cooperation started with a Spectrum mural Lunar decided to make after he saw the color swatches made from small circular pieces of New Zealand wool. This sparked the fire of interest within the artist who already proved that he is rather prone to experimentation when it comes to creating art.
After developing some ideas for carpets, Lunar made a choice to call three of his close friends and colleagues hoping that they would be interested in a mutual collaboration. Luckily, they all said yes and, as a result, wooly graffiti was born.
The name of Wool Tang Clan is basically a combination of the artists' crew names - Yo Clan Posse (which was founded in Zagreb in 1992), the legendary Wu Tang Clan (founded in New York, also in 1992) and of course, wool, that pays homage to the tapestry art aspect of their works.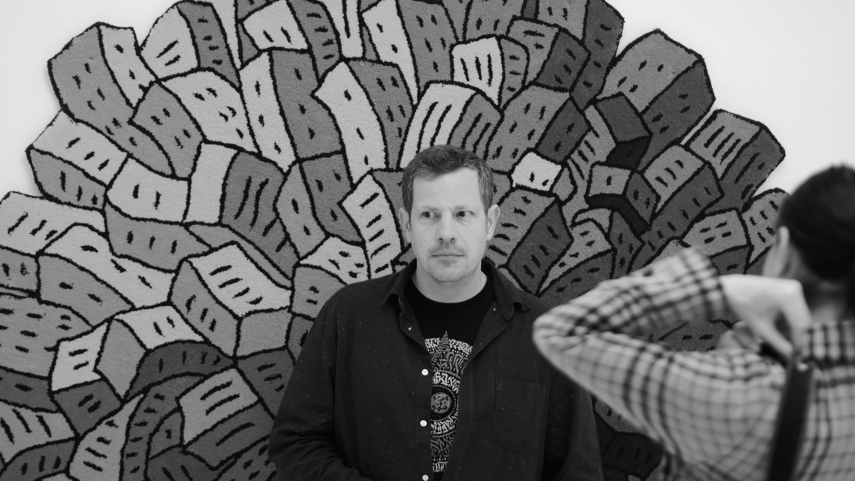 Wool Tang Clan Art Exhibition at Zabok
Besides presenting the carpets guys from the Wool Tang Clan made, the show held at Regeneracija studio in Zabok, Croatia, also included regular street artworks by the same authors. These were displayed in order to allow the viewers to analyze the way the artists usually make their artworks and see the novelties the wool technique brought with it.
All the exhibited pieces are subject to sale inquiries and the works will be put on display during a second show that will be held in Zagreb in February 2018.
Featured images: Lunar's Wool Artwork; Three Pieces from the Wool Tang Clan Exhibition; Three gallery views from the show. All images courtesy of the Wool Tang Clan artists.