In a world constantly obsessed with doing instead of just being, there are rare instances that can give us the opportunity to experience the sense of childhood mystery and wonder. It seems that such feelings and experiences are locked back in our past, and that the world of imagination is lost to the present-day world of image and data overflow. Word To Mother art touches on these issues, as the artist explores the feelings and attitudes created in a society laden with social media. Presented at the Vertical Gallery, in the exhibition titled Forgot How to Fly, Word to Mother art takes us back to the world of ghosts, skeletons, and other figures that seems caught between the imagination of our past and the present-day reality.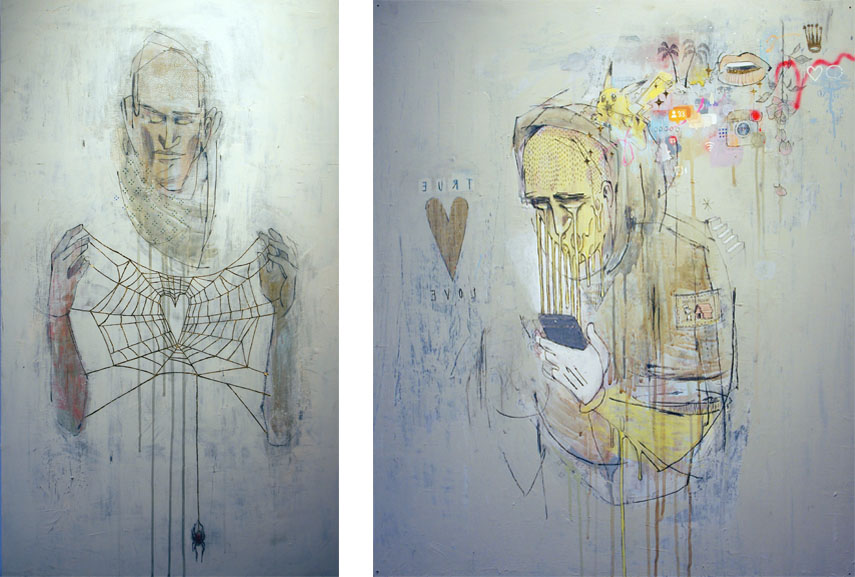 Exposing the Machinery of Comparison-Culture
Word To Mother focuses on issues that seem to deprive urban societies of their imaginative flair and creative potential. By choosing to depict familiar imagery taken from childhood tales combined with more visceral adult themes, he thoughtfully portrays society's over-exposure to digital information that can be particularly harmful to children's minds. Consumed by digital worlds, they lose their ability to imagine, and to generate creative ideas and original thoughts. However, this problem does not strike only the youngest.
Adults are equally jeopardized by the over-exposure to information, which creates a rift among them. The system of "Comparison-Culture", as Word To Mother refers to it, is constantly putting focus on what we don't have, instead on what we have. His artworks do not offer a straightforward vision of this world; instead, the images and motifs he combines generate an atmosphere of lost opportunities and longing for the lost innocence of the mind.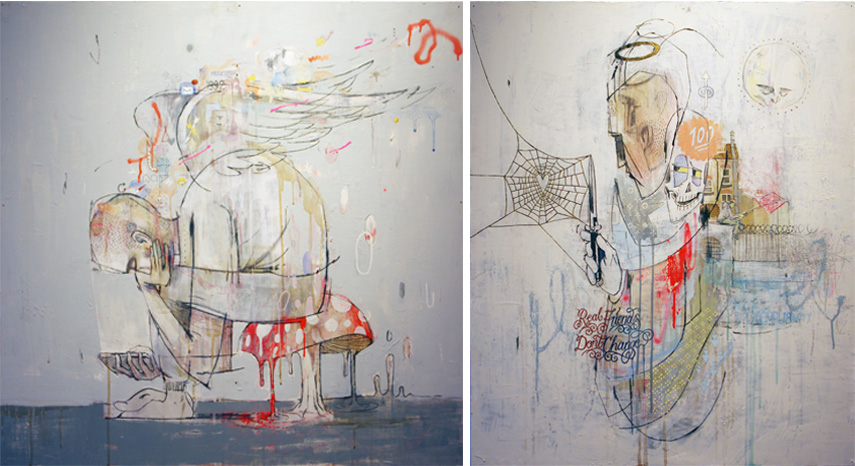 Word To Mother Art
Known as an illustrator, a tattooist with a history in graffiti, and an artist, Word To Mother uses various media in his practice, creating a recognizable pieces known for their subtlety of palette and lines. His delicate lines are often overlaid with colors, or vice versa, constructing ethereal landscapes out of pattern, typography and architecture. The artist manages to capture the finesses of human emotion and the environment in his emotive and nostalgic pieces that are the interpretations of our world today. Being one of the key figures on Urban Art scene, Word to Mother has an extensive list of exhibitions he participated in, from London, Berlin, and Los Angeles, to Miami and Hong Kong.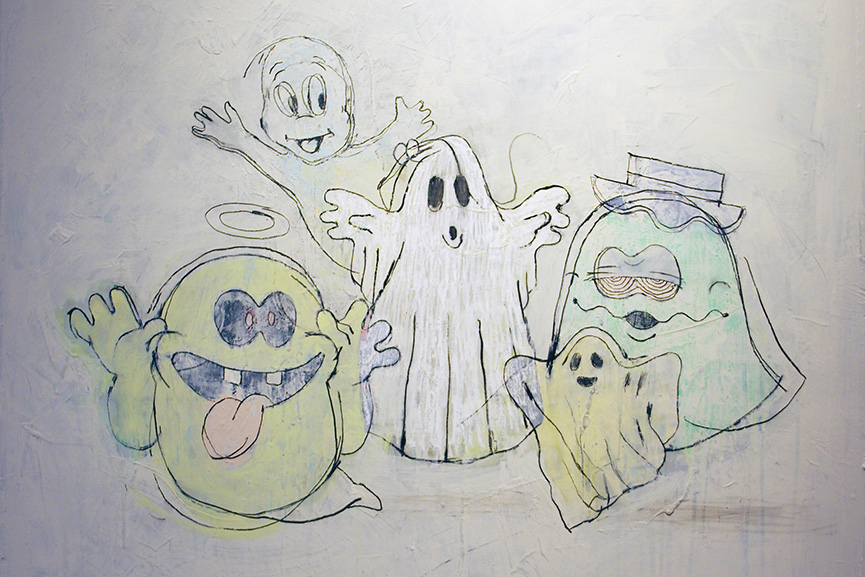 Forgot How to Fly at Vertical Gallery
The Forgot How to Fly exhibition of Word To Mother art at the Vertical Gallery, 1016 N. Western Ave. Chicago, opens at May 6th with the opening reception from 6-10pm. The exhibition which marks 10 years since the artist's first solo show will be on view through May 27th, 2017.
Featured image: Word to Mother - Shocking State of Affairs, 2017; Overcoming Pastel Problems, 2017, detail. All images courtesy of the Vertical Gallery.