An innovative online gallery platform, Artistellar bridges the gap between the brick-and-mortar gallery concept and online art e-commerce. Founded in 2020 by the art entrepreneur, curator, and writer Adele Smejkal, Artistellar focuses on a coherent and engaging presentation of selling pieces. By hosting curated exhibitions, the platform offers a new way of experiencing and collecting art online.
To start off the festive season, Artistellar is hosting a group show featuring works on paper by five high caliber emerging artists from their roster. Simply titled Works on Paper, the exhibition brings together works by Jasmine Mansbridge, Anya Charikov-Mickleburg, Sally Kindberg, Katy Papineau, and Jack Otis Evans.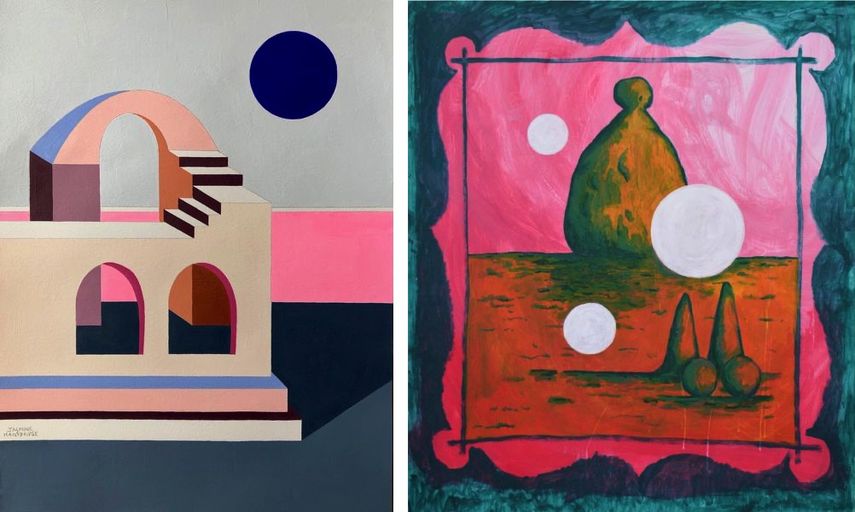 Anya Charikov-Mickleburgh and Jasmine Mansbridge
British artist Anya Charikov-Mickleburgh and Australian artist Jasmine Mansbridge have both exhibited works on Artistellar before. Yet their practices differ quite a bit.
Mansbridge has taken her art to a number of mediums, from sculpture and large-scale public works to intimate paintings. In her works, she uses geometric and architectural forms as metaphors to tell stories of both personal and shared human experiences. For this show, the artist will present her latest body of work characterized by bold and vibrant colors.
On the other hand, Charikov-Mickleburgh finds inspiration in the memento mori traditions in both 17th-century Dutch still life paintings and the ideas of the public anatomical theatres in Renaissance Age Europe. Merging memories from observation and her life experiences, she creates figurative oil drawings characterized by a slow gestural movement consisting of pastel shades.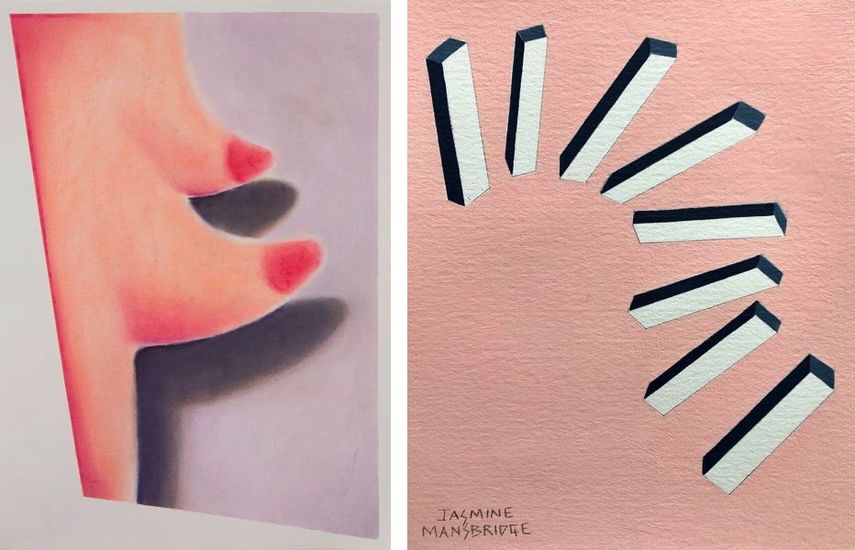 Sally Kindberg, Jack Otis Evans and Katy Papineau
The exhibition will also present works by new talents - Sally Kindberg, Jack Otis Evans and Katy Papineau.
Interested in both high and low brow culture, Kindberg takes a humorous approach to play on the notion of the tragicomic in a society that is both civilized and ridiculous. This results in comic-like images that are drawn from hernearby surroundings.
Otis Evans creates whimsical and tender images depicting figures that are collected from observation and research and then arranged, like toys. He will present three large-scale works on paper, along with a small drawing.
Lastly, Papineau focuses on everyday, intimate interior scenes. The symbols, colors, and imagery present in her work are drawn from literature, poetry and fairy stories.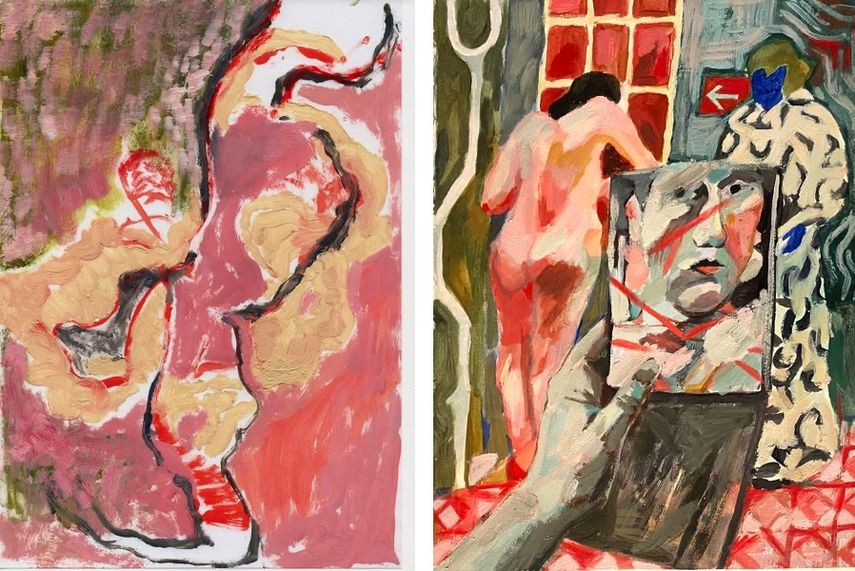 Works on Paper at Artistellar
The exhibition will bring a truly unique series of works of paper, all under £1000.
The exhibition Works on Paper will be on view at Artistellar's website from December 1, 2020 until January 10, 2021.
Featured image: Anya Charikov Mickleburgh - Swallowed the loneliness (detail). All images courtesy Artistellar.