Pushing boundaries and always looking for new challenges in work led to the collaboration of two renowned artists JR and José Parlá on a project called 'Wrinkles of the City – Havana, Cuba'. Being a child of Cuban-born parents, even though he never lived in Cuba, José Parlá still felt a very strong connection to a place were his origins were, but it wasn't Parlá who suggested the location of the work. JR, a Parisian artist that became highly known thanks to his amazing murals and portraits, was very intrigued by Cuba and its culture. Combining the graffiti of Parlá, and JR's portraits came out this stunning project, followed by a homonymous documentary, which all resulted in a book.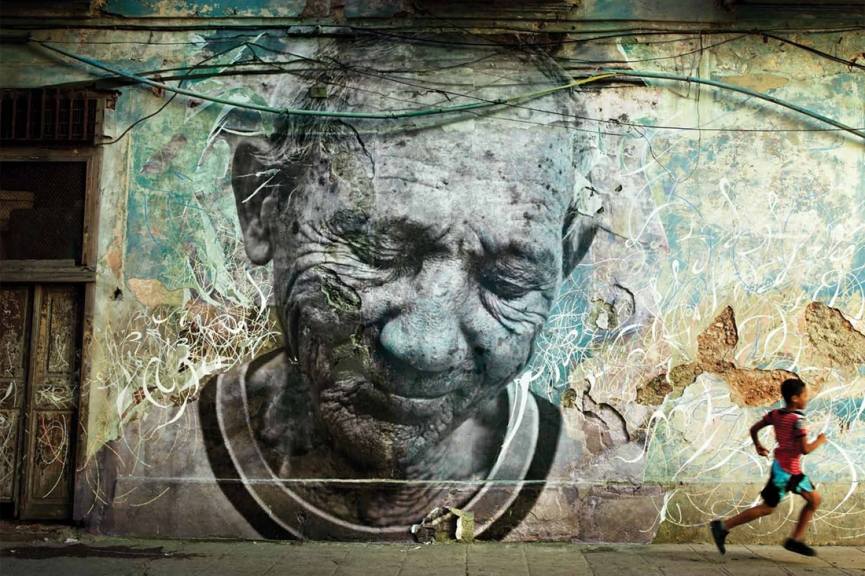 Overcoming Obstacles
Though the collaboration between these two may come as a surprise, both JR and José Parlá started their artistic developments with graffiti, which just took them to different directions. This project put them on a few challenges – all the work had to be done in the streets, for the people of Havana, and the fact that this was a place where there is no graffiti or advertising meant that their every step would be closely observed. The idea behind the story was to show a traditional Cuban spirit but, instead of the politicians who are the only faces you can see on the walls of Cuba, through the eyes and stories of their oldest citizens. Sharing some of their most significant moments in life, always connected to the history of the country, they represent true heroes of Cuba.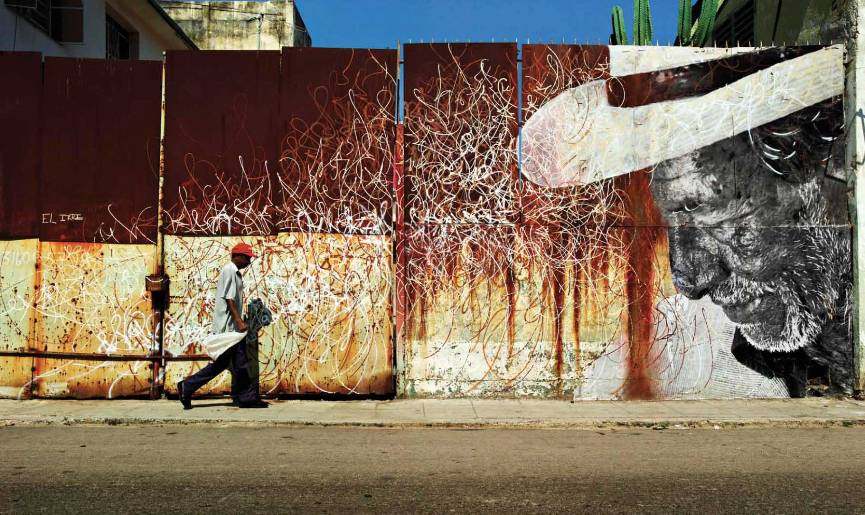 'Wrinkles of the City'
As we can see in the movie, finding people who would accept that their photograph would be made into a mural wasn't that easy. Suspicious, but with a reason, knowing that Fidel Castro's and Che Guevara's portraits were the only ones seen in Havana, eventually 25 locals accepted to participate in the documentary. Method was the same for everyone – JR and Parlá would be driving in the streets of Havana, and randomly approaching its oldest residents, kindly describing the idea behind the project and the importance of participating. During the movie, we are introduced into an emotional story of Raul Cardenas, a veteran soldier of the rebel army 12th division, a former member of the communist party, a romantic story of a loving old couple and many more.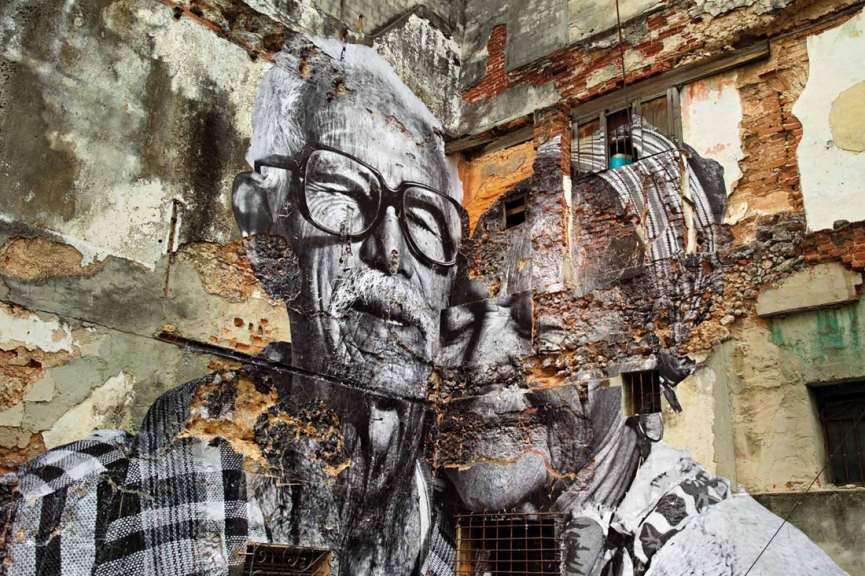 Murals Telling Stories
After turning a photograph into an enormous mural, artist would look for the places and when founded, unlike their other street art works, they would do it during the day, without having to hide and always consulting locals for their opinion. After the mural is done, Parlá would draw his recognizable graffiti around the portrait, as like they were describing people's thoughts, memories and experiences. In the end of the documentary, we are able to see very emotional reactions from the locals participating in the project, followed by the witty comments about their new-gained popularity.