Just when you thought learning new things couldn't be any more fun, here comes the Wunderkammer Ship! Berlin's Olbricht Collection, as well as several important museums of the city, will share their historical objects as a contribution to an innovative and exciting exhibition taking place within a proper boat, dedicated to children and their education. For the next three years, the Wunderkammer Ship will be an accessible place of knowledge, exploration and cultural debate on the move that will hopefully become an integral part of children's school program and the students' new favourite way of learning about the world around them.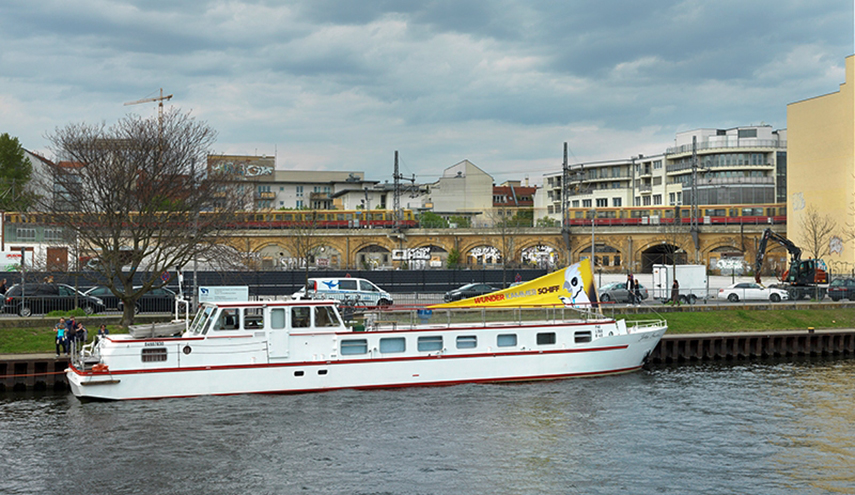 The Wunderkammer Ship - A Fun Way to Learn on the Go!
The historical objects from all over the planet, such as artworks, natural exhibits and scientific artefacts, will all be aboard the MS John Franklin, a Poreka Yacht Charter, courtesy of the Olbricht Collection and the Staatliche Museen zu Berlin, specifically the Bode Museum and its Sculpture Collection and Museum for Byzantine Art. Inviting all children, including those with disabilities, the Wunderkammer Ship will give a new aspect to the concept of wunderkammern, the cabinets of curiosities that were a true symbol of prestige and power during Renaissance, by presenting an interactive and floating show that will tackle a variety of academic subjects.
Encouraging creativity and imagination, the Wunderkammer Ship will invite older school children to guide others through the exhibition, encouraging visiting school groups to organise the space as they see fit. The schools will also be provided with a special "log books" for the children, in form of accompanying teaching materials that will help teachers prepare their pupils for the visit to the ship and later with follow-up work. The activities taking place at the Wunderkammer Ship will take up to six lessons in total and will examine subjects such as science, German, art and other.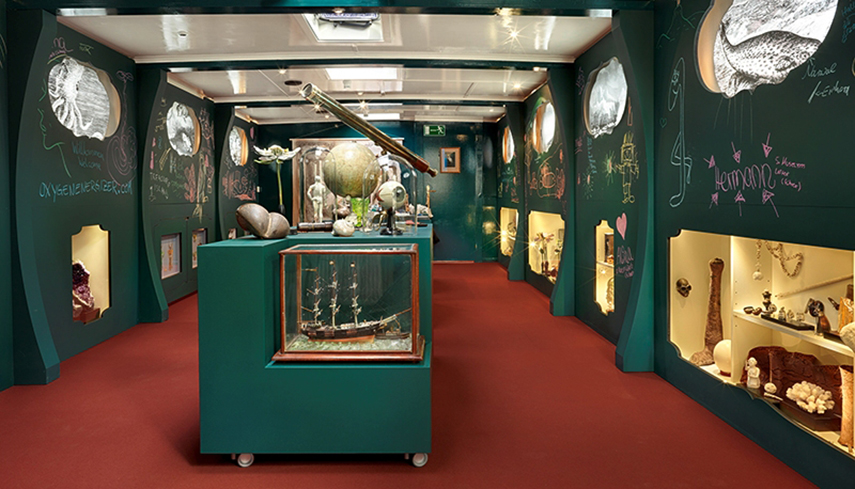 Fostering Children's Cultural Development
All aboard the Wunderkammer Ship, as the adventurous journey of knowledge is set to begin! All primary schoolchildren of Berlin and Brandenburg are welcome free of charge thanks to the Olbricht Foundation in cooperation with the Helga Breuninger Foundation and two Berlin schools, the Evangelische Schule Berlin Zentrum and Hannah Höch Gemeinschaftsschule, with additional support from the August Joest Foundation and a number of businesses and dedicated individuals. Starting May 24, 2016, with a press visit scheduled between 9.30am and 12pm at the Schiffbauerdamm in the German capital, the Wunderkammer Ship will be open to the public from 3pm to 5pm. For its full docking schedule, please visit the official website!
Will you sail toward knowledge with us? Share your thoughts on our Facebook page!
Featured images: Exterior and Interior views of the Wunderkammer Ship. Photos by Bernd Borchardt. All images courtesy of me Collectors Room / Olbricht Foundation.