Does freedom have form? Four international and renowned street artists will try to assign it one in the first group exhibition hosted by Wunderkammern's Milan venue, which opened earlier this year. As one of the backbones of humanity since its earliest days, freedom has been sought after, celebrated, examined and justified throughout many spheres of life. Depending on an array of factors, yet indisputable and absolutistic, this concept stirs controversy more than often, usually because of its varying definitions in different cultures, but also individual opinions. Exploring collective freedom, as well as the personal one, there will be two Italian, one Puerto Rican and one South African artist, in an exhibition of expression through different media, styles, approaches.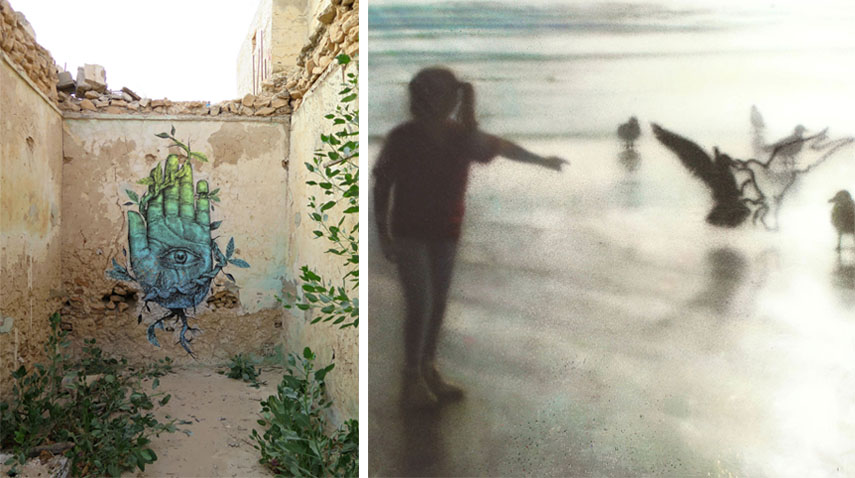 Social Explorations of BR1 and Faith47
The street is her canvas, a place of connection and storytelling, a beacon of change and expression. She goes by the name of Faith47 and she is a self-taught artist from South Africa whose inspiration comes from existential questions, the spiritual search of ourselves and the world around us, the complexity of being we can all relate to. Faith47 brings back history in order to decipher the future, at the same time entering her work around the themes of human intimacy, relations, touch and sensitivity. On the other hand, Italian artist BR1 focuses more on the clash of cultures and societies, the way they influence each other, often as a result of contradictions in the capitalist models of many countries. His portraits talk of the tensions between tradition and modernity, as well as migrations, women's emancipation, racism and gender discrimination.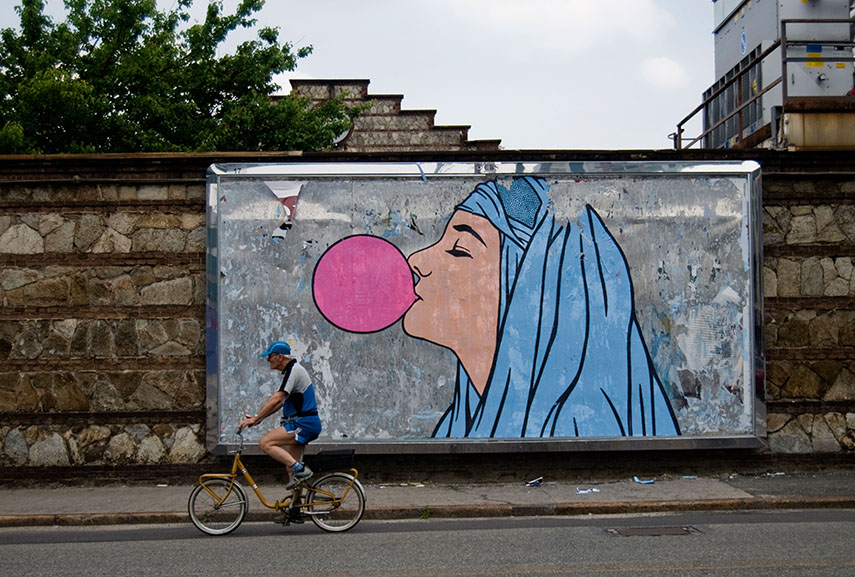 Expressive Figurations of Alexis Diaz and Eron
Considered one of the most important Italian graffiti artists, Eron creates a unique kind of street art - one that emphasises a certain form of sensitivity through a specific choice of hues, subjects and inspiration. Using a strong, yet delicate visual impact, he demonstrates impeccable skill, and among his recent researches, there are those on Old Masters such as Caravaggio, Morandi and Turner. Finally, a very talented individual from Puerto Rico, Alexis Diaz, became known across the world for his trademark, intrinsic depictions of the animal world, by using a technique which demands extreme precision in every single brushstrokes. Always intriguing, complex and in a state of metamorphosis, his animals come from different species and habitats, often as hybrids between different examples of their own world, and even feature human elements.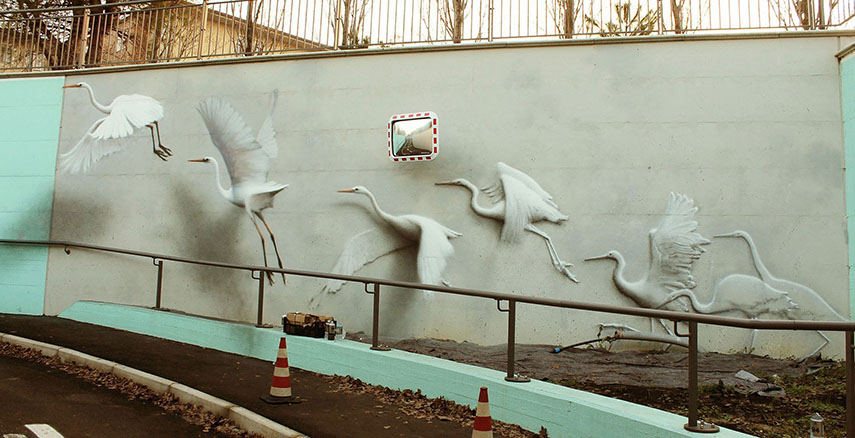 Freedom as Form at Wunderkammern Milan
By embarking on these four distinct journeys, the visitors will witness different visions of freedom as an idea in theory and practice, adopted or obstructed in different parts of our world. Rooting in street art, the works of these creatives question the established ideas through their respective recognizable visual styles. Freedom as Form, the first show at Wunderkammern's space in Milan, Italy, will be on view from June 29 through August 10, 2016. The opening reception is scheduled for June 29.
Featured images in slider: Faith47 - La Salpetriere School I. Graphite and ink on archival paper, 37.5 x 23; Faith47 - 722-481BC, Manchester, 2016. ©Zane Meyer; Alexis Diaz - Naturaleza Inconforme (detail). Viavai Project, Casarano, 2014. Courtesy of the artist; BR1 - A gaze deep like the sea, 2015. 30x40cm. Courtesy of the artist. All images courtesy Wunderkammern Milan.