Starting from the second week of May, almost a hundred musicians from various countries will come to Venice to work, think and play for audiences of art lovers who are not necessarily there to hear them play. The team behind the project we are talking about here hopes it will be seen as the only one of its kind today that enables a form of interaction. The same old hierarchies between renowned, experimental and amateur musicians will be reshuffled, leading to a responsive program that visitors won't know in advance. Digital means will be utilized in order to enhance the visitor's experience. An application will broadcast the pavilion's sound feed in real time.
Since conceiving this idea, Xavier Veilhan, representing The French pavilion at the Venice Art Biennale 2017, has envisaged his exhibition not only as an event ending in Italy, but as the first step in an international journey.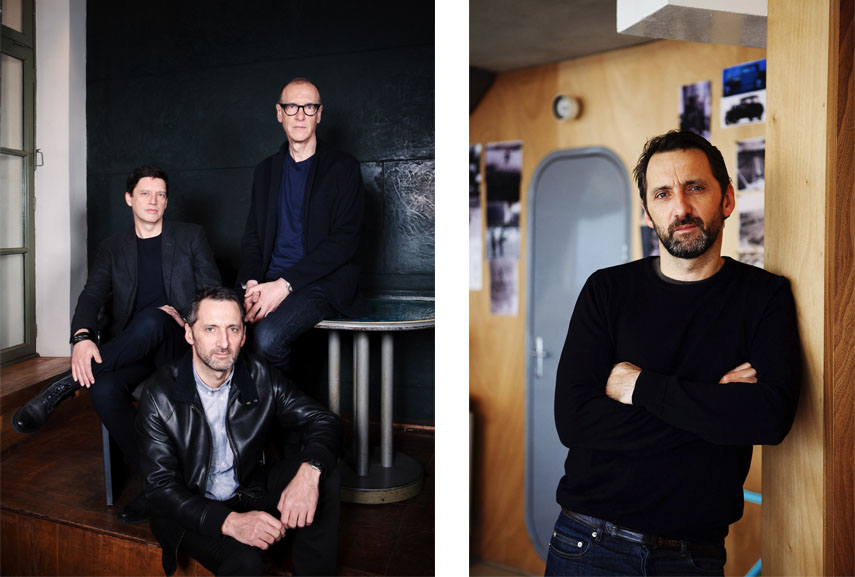 Xavier Veilhan - Studio Venezia
Widewalls: Could you explain and describe the title and the themes you chose in order to represent France? What kind of a studio are you going to introduce and investigate?
Xavier Veilhan: The title of the project has changed over time, to become more universal. I decided this after realizing we were working on a traveling exhibition. We changed the name from Musical Merzbau, which was a reference to Kurt Schwitters' pioneer installation, to Studio Venezia, which is more oriented on the location of the installation. It will in 2018 turn into Studio Buenos Aires and Studio Lisboa and hopefully many others afterwards.
The word "studio" in Italian and in English has - very conveniently – got the same meaning for the artist's studio and the recording studio, while in French there are two different words: "atelier" and "studio d'enregistrement". I find this kind of ambiguity interesting because it is the perfect way to represent the idea behind Studio Venezia, which is to turn a big art installation into a recording studio where artists don't perform but simply work on developing new music. It comes with the same fragility of taking chances and failing and, in the end, succeeding: the part that is in this case recorded.
Widewalls: How will the installation interact with the public? What are your inspirations? Which materials? Which architectures? Especially linked to Venice itself.
XV: Inspiration is a very blurry concept to me, almost like a big cloud of things that I am interested in, without really being focused on any of them. Art to me is the result of the use of these different impulses.
Widewalls: What are you going to evoke?
XV: The main goal of my project for Venice is to create a particular situation by using physical persons inside the installation, both the musicians that will work at recording and the visitors that are not expecting to be confronted to a musician at work. I want to create a short circuit by connecting these two unexpecting parties. I want to achieve a shared moment of a creativity that is usually unseen because it is always happening behind the closed doors of the studio. This moment will occur only thanks to the presence of the visitor. It is however not he who activates the creativity, but rather the musician.
Widewalls: What link is there to Venice?
XV: The main link is the time that is given to the exhibition: almost 7 months. We want to use this rare specificity to interact with the city by inviting many Venetian musicians to come and record, but also just by letting time work, having some air coming into the pavilion and some sound coming out of it. And lots of people going through it. This expression, "lots of people", reminds me of Rikrit Tiravanija who always used it to end the captions of his pieces, for example "wood, metal and lots of people". It is quite similar here: people are at the centre of the pavilion, irrigating the city into the installation.
Widewalls: What's your personal definition of a pavilion at the Venice Biennale?
XV: The pavilion has a very strong symbolic dimension, even though it no longer has the same nationalistic representational role it used to have when the Biennale first started. There is of course still a big commitment and responsibility to carry, because all my compatriots want to have something good to be representing them, the same way I wanted Pierre Huyghe or Annette Messager or any of the former artists taking on the pavilion, to be doing something good. But in our time, when countries are no longer seen as limited areas, the idea of national representation doesn't really fit anymore. That's why music is very interesting to me: we didn't invite people because they are representing something (inter-)national, we invited them because they are musicians and their music naturally leads us to different places in the world. Just check your musical library and you will notice that you don't pick artists by nationality. In that sense is becomes very obsolete.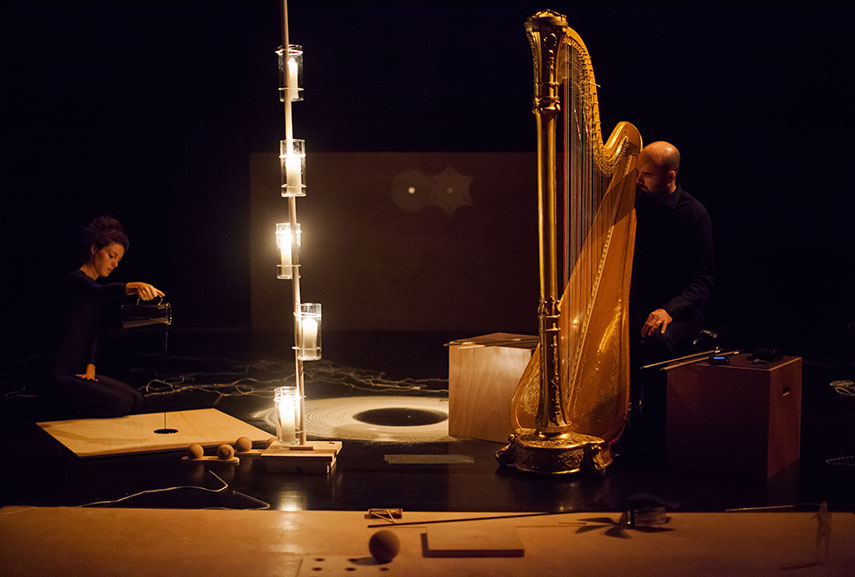 The French Pavilion at the Venice Biennale 2017
Widewalls: In your opinion, what kind of visual scenario or cultural atmosphere is your installation going to give to the French pavilion?
XV: I have always compared Studio Venezia to a garden, because the garden is a natural environment yet artificially created where people are both in -and outside, like a small landscape or world in itself. I want to create a place that is only devoted to one function, to record music, but one that is also made from pretty much the same material, so it becomes a very monolithic space. To have visitors focused on what is happening, I have covered the entire inside of the pavilion, so that most people, especially those who visit this place every second year, won't recognize it anymore. They will no longer be inside the French pavilion, but inside a work of art. Maybe it won't be achieved, but it sure is my goal.
Widewalls: Could you explain how the history, the aesthetics and the whole of the Giardini are going to dialogue with your work? What did you think the very first time you visited the French Pavilion and the Giardini?
XV: There is something obsolete about the Giardini because they represent competition between countries, much like the world fairs or those other forms of exhibition that have now evolved or even disappeared. But these formats, these car shows, air shows and design fairs, have always interested me very much. I like exhibitions - not only art exhibitions - and I think that in the form of the different pavilions, the Biennale is rather linked to a festival or an event than to an exhibition, which is quite intriguing to me.
On the other hand, there is some difficulty to deal with this particular pavilion that is not very architecturally interesting as it is a neoclassical building of only some 120 years old; it represents an idea of classicism that doesn't speak to me anymore. I like the fact though that it is included in a garden and that it takes place in Venice, on the border of the European world, a city with a spectacular past that against everything else stands for what it is, like a fantasy place for so many people. It exists in their imagination, a bit like Versailles. As an artist, it is interesting to work in a place with such a symbolic aura. Picture the Biennale in another city and it would be completely different. My goal is not to underline this, but rather to use the length of the Biennale to make it exist, by living there, working with musicians from Venice and welcoming visitors from the city or the Venetian area.
Widewalls: Could you please explain in which sense and how your official artistic path could connect its theme to the main Viva Arte Viva?
XV: There is no link. I only found out about the theme when my project was already in creation. I am however very curious to see what Christine Macel will present and I think we'll discover lots of very young and very old artists that need to be seen from a new angle.
Widewalls: A lot of journalists are making a link in saying that the creational process of the pavilion meets the main theme of the Biennale 2017.
XV: True, but it is almost by chance. Maybe it is the context or the political environment that make the artistic world propose these connections?
Widewalls: Could you please express a wish for the visitors of your pavilion?
XV: I hope the music will incite another perception of the exhibition and of the time spent in the pavilion. It will become a place where visitors can sit down and relax and possibly even take off their shoes to enjoy this fragile moment of seeing music being created before their eyes. I want to build an exhibition whose structure seems the same, but what it is happening inside will be very different.
Widewalls: What are your future exhibition programs?
XV: I am part of the exhibition at MAMC Strasbourg (France) Heterotopias. Avant-gardes in Contemporary Art, which closes at the end of April. I recently made the short film Mutant Stage 8 for Lafayette Anticipations, with dancers Marie-Agnès Gillot and Dimitri Chamblas. And I am preparing solo shows in my galleries in Paris and Seoul.
And of course, in 2018, CCK will welcome Studio Buenos Aires and the new MAAT in Lisbon will host Studio Lisboa!
Interview conducted by Ginevra Bria.
Featured images: Studio Venezia, Model (detail). © Veilhan, ADAGP, Paris, 2017; Aérolite, 2007. Performance conceived by Xavier Veilhan with Air. Centre Pompidou, Paris, 07.04.2007. Photo © Florian Kleinefenn. © Veilhan, ADAGP, Paris, 2017; The Cave, 1998. Synthetic carpet, wood, PVC. Variable dimensions. Collection F.R.A.C. Nord-Pas-de Calais, France. © Veilhan, ADAGP, Paris, 2017.