Okay, so we all know what holiday is right around the corner. For all couples and the ones that are yet to become, the upcoming Valentine's Day is one special event, fueled with romance, smooth music and candles. But, for those of you who find this special day in February quite unnecessary and ridiculous, Montreal's favorite gallery, Station 16, has come up with something fun to do while most of your friends are with their partners celebrating the most romantic day of the year. This Saturday might be Valentine's Day, but more importantly, the day before is Friday the 13th. Montreal based artist XRAY has prepared a special treat for all the visitors of the gallery on Friday and it's the special version of everyone's favorite ghost conjuring device, the Ouija board!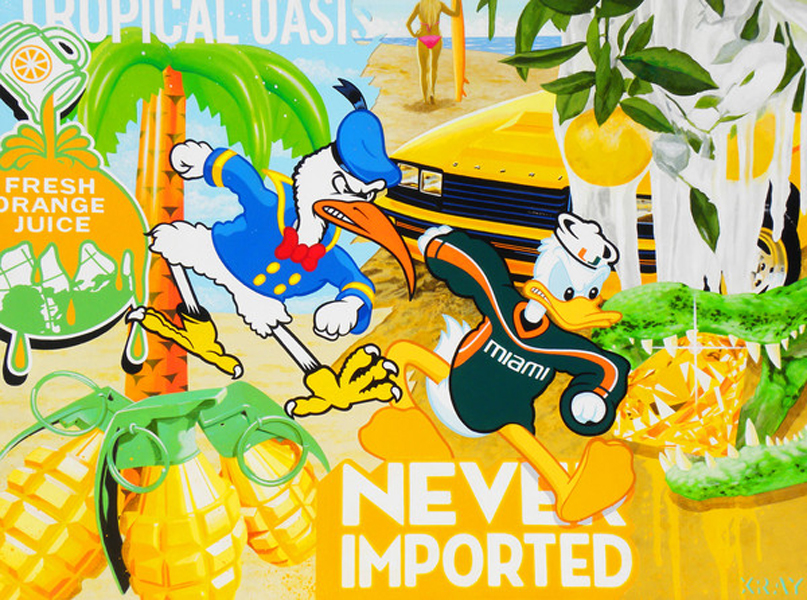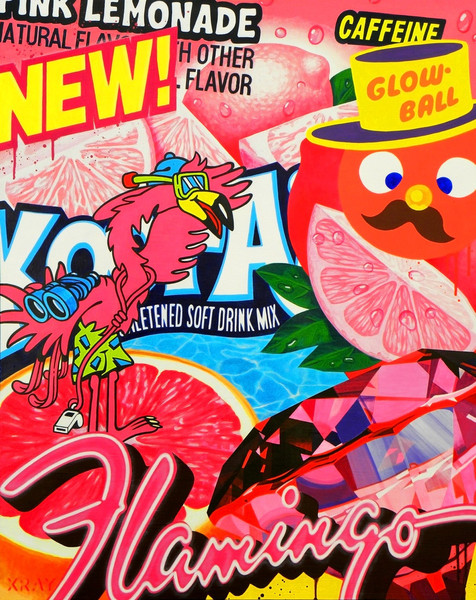 Anti-Valentine's Day Party!
Specially made for this occasion, Station 16 is hosting the launch of the board followed by a seance where all the guests will be able to play the game and purchase their own spirit board, in a wonderfully arranged gallery space that will be lit solely by candles. Utilizing imagery from contemporary culture, religion, and his own subconscious to create what he calls visual equations, XRAY's interpretation of the classic Ouija board acts as both a piece of art to be displayed and as a game ready to be played. The edition is consisted of 50 boards, each one begin hand-cut, silkscreen printed, signed by the artist, and includes an accompanying planchette.
About the Artist
Growing up on Florida, XRAY experienced life in different cultures, both military and native, which led him to finding a visual language that could express the mix of mythologies in my life. In his early teens, he became involved in skateboarding, graffiti, and hip-hop culture in general. Although he uses hand techniques, XRAY is most influenced by the computer-graphics age. His most common technique, however, is a combination of brush and spray painting, also seen in his work on spirit boards. Among many things that inspire him are military insignia, nature, skate board and tattoo art, old signs, tarot cards, natives cultures, secret society symbolism, Japanese art (check out Widewalls' 10 Japanese Artists), propaganda, diagrams, video games, the 1980s and 90's at large, science, actions movies, and vintage advertising.
If you're not into all the fuss happening around the romantic weekend but still want to spend your Friday night outside doing something fun, visit Montreal's Station 16 Gallery and get yourself one unique and fun art piece! However, if you're actually planning a perfect Valentine's Day, check out some gift suggestions here!
For more news on the upcoming art events and exhibition announcements, sign up for My Widewalls today!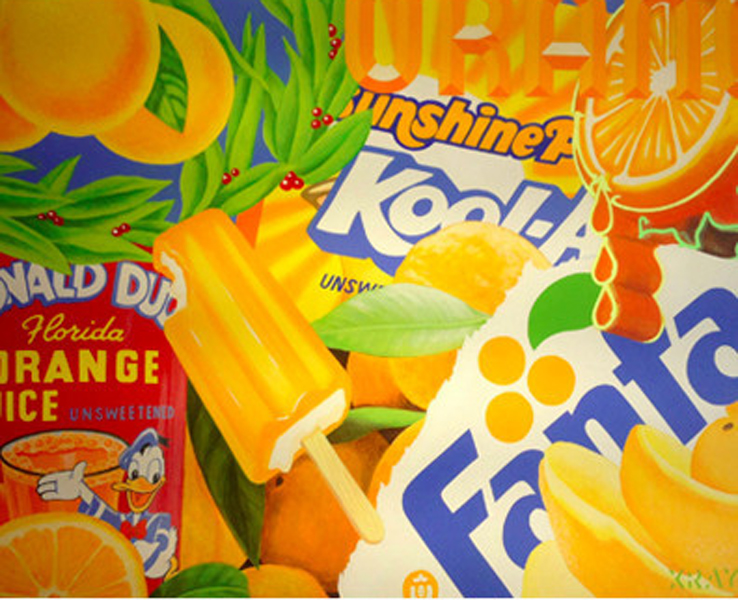 Featured image: XRAY Spirit Board, Silkscreen on wood, 17 x 23 inches