For centuries artists were dazzled with their muses. Connection with them was of high importance, as a matter of fact, they believed that those divinities provide inspiration, nerve and talent. Basically, everything revolved around muses. At present times, things have changed and subjects of desire transformed into something quite different. Rationality does not allow the artists entirely to fantasise, rather they have to stay focused on constant struggle of establishing and marketing their art for the sake of economic stability. Therefore, the question of artists identity become relevant in terms of capacities of their own imagination and freedom of expression upon constant conditionality outlined by art market.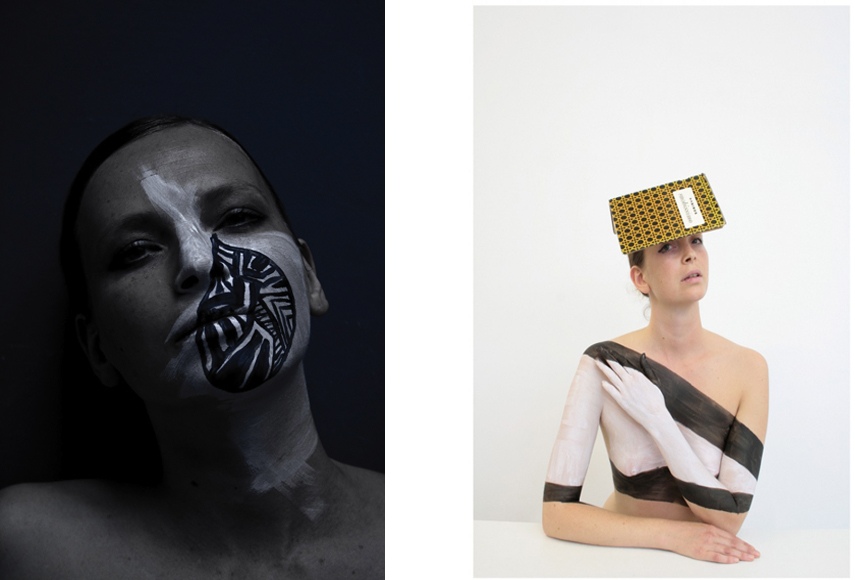 Yasmin Mueller's Artistic Approach
Artistic practice of Yasmin Mueller is grounded on everlasting intensity of relationship between the artist and her works. Namely, complex narrative that the artist produces is rooted in her meticulous rethinking of traditional media of sculpture. It is not the case that Yasmin Mueller operates only with objects and space. More importantly, in almost feminist manner, she is using her own body as a tool in building sculptural forms, so in a way the whole process becomes inclined with performativity.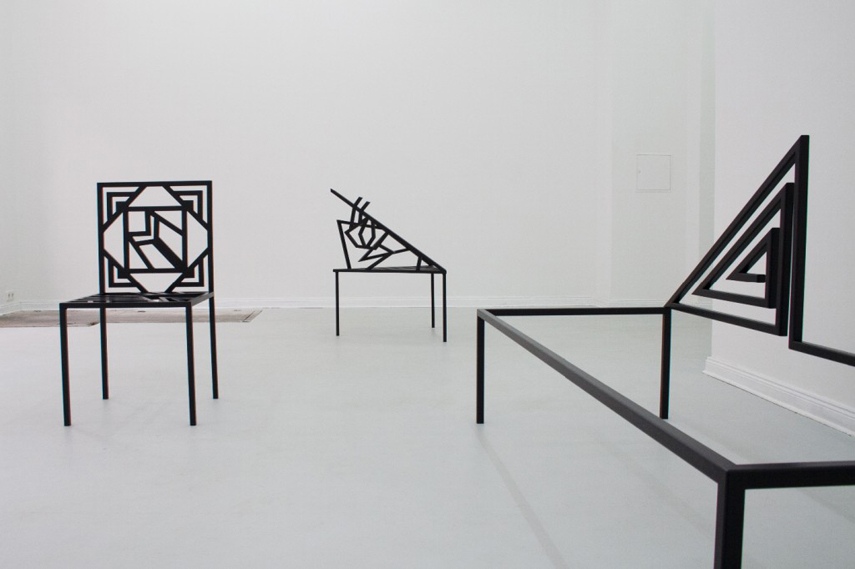 Conceptual Installations of Yasmin Mueller
With the resulting installation, Yasmin Mueller is examining the traditional relationship between the artist and his muse, and the historical iconographic language of the Madonna. A series of wall and floor sculptures reveal graphic abstractions intertwined with meaning. Black denim is fashioned into geometric shapes, akin to a soft skeleton or a labyrinth of guts, which starkly puncture the white cube gallery space. Hovering above is a poster-size photographic image of a seductive female, revealing the interplay between creator and subject.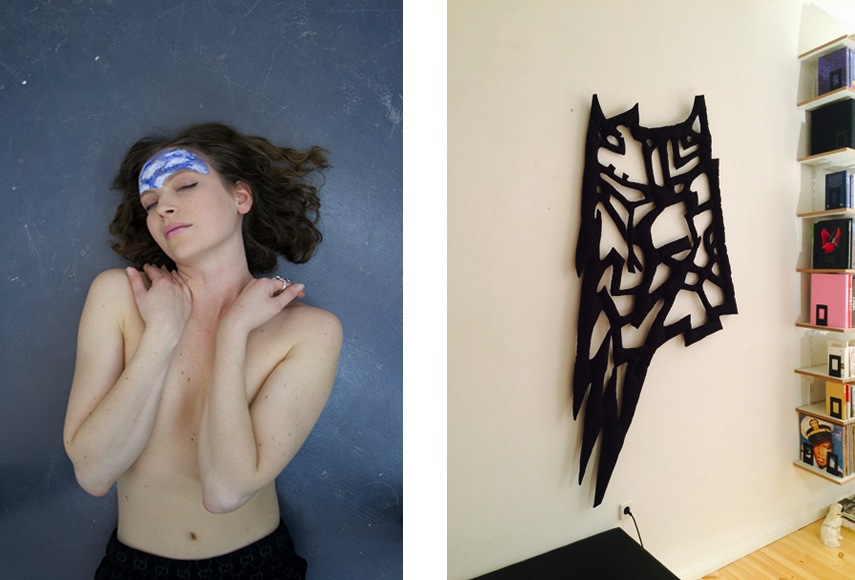 Gosh, I Fantasise at Maria Stenfors Gallery
It is evident that Yasmin Mueller's aesthetics evolve around minimal and geometric forms and that her distinctive art is linked with conceptualism. However it may seem distant, cold and strict, this conceptual installation reflects artist subtle quest for escapism. Yasmin Mueller positions herself as a postmodern emotional tourist who is exploring norms and rules within tropes in art history as well as society. Finally, the exhibition delves into the psychology of humans, and the process of making becomes a guide for the contemporary visitor through the labyrinth of her territory.
Gosh, I Fantasise is going to be on display in London gallery Maria Stenfors, from 6th May till 13th June 2015.
You do not have to fantasise about art, make it real and Sign up for My Widewalls!
All images are courtesy of Maria Stenfors gallery.