One of the most important artists of our time, Yayoi Kusama has interwoven ideas of pop art, minimalism, and psychedelia throughout her work in paintings, performances, room-size presentations, outdoor sculptural installations, literary works, films, design, and architectural interventions over her long and influential career.
The first major retrospective of Kusama's work in Germany is coming to Gropius Bau. Simply titled Yayoi Kusama: A Retrospective, this comprehensive exhibition provides an overview of the entire artist's career spanning 70 years, bringing together the reconstructions of the artist's signature shows, a new Infinity Mirror Room, recent paintings and an installation in the Gropius Bau's atrium, created especially for this presentation. The visitors will have a unique chance to reconstruct the artist's practice from the very beginning until her immersive spaces, for which she is the best known for today.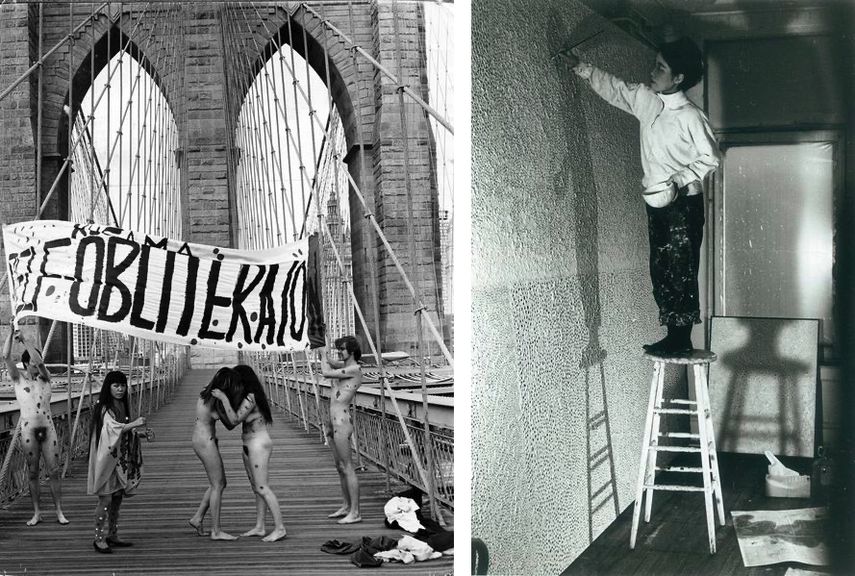 Reconstructed Exhibitions
A highlight of the show will be the reconstructions of eight exhibitions from the years 1952 to 1983, illustrating how Yayoi Kusama's oeuvre evolved to include numerous media. Each of these shows has been designed by the artist to the last detail, deeply engaging with the act of curating.
The display starts with shows that were mounted in her hometown of Matsumoto, Yayoi Kusama Solo Exhibition and Yayoi Kusama Recent Works from 1952, which already revealed the immersive nature of her practice. These are followed by Aggregation: One Thousand Boats Show from 1963, Kusama's first environment in New York that anticipated her preoccupation with the idea of self-obliteration and infinity; Floor Show – Phalli's Field from 1965, Kusama's first Infinity Mirror Room containing polka-dot phallic forms of red and white fabric; the Driving Image Show from 1966 in Essen, an exhibition that established her artistic presence in Europe; Kusama's Peep Show or Endless Love Show in New York, which presented her second infinity room; and later exhibition Encounter of Souls from 1983, which brought together key groups of works and different creative periods from her career up to that point.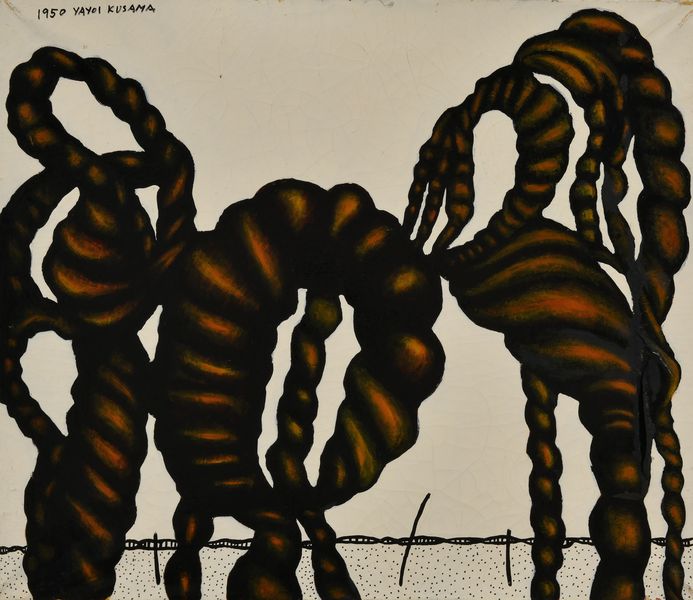 Other Highlights
The exhibition will also present documentary photographs and films that illustrate the performative dimension of Kusama's work, while highlighting the revolutionary nature of her combination of fashion, art and performance.
A special focus will be placed on Kusama's ongoing self-enactment, which blurs the boundaries between her body and surroundings, subject and object, inside and outside. This desire to merge herself with her works can be associated with an obliteration of the self and an expansion into infinity.
As Stephanie Rosenthal, Director of the Gropius Bau, explains, Kusama achieved "a singular status in the art world of the 1960s with her multi-disciplinary practice, her political statements also contributed to the feminist discourse of the time."
Certain issues that have lost none of their relevance today, from the importance of empowering women to the intentional nature of self-styling, can be identified from very early on in her oeuvre.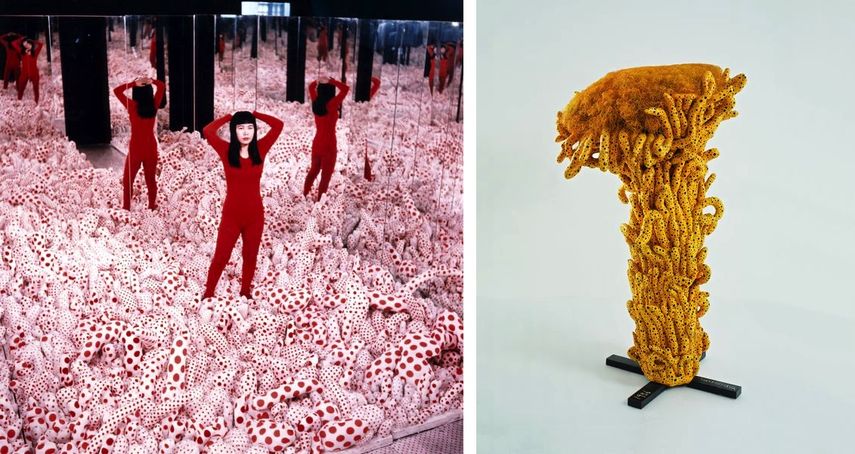 Yayoi Kusama at Gropius Bau
Developed in close collaboration with the artist herself and her studio, the exhibition will also address her artistic activities in Germany and Europe, a topic that has received little attention until now.
The exhibition Yayoi Kusama: A Retrospective will be on view at Gropius Bau in Berlin from 19 March to 1 August 2021.
An exhibition catalogue will be available, featuring essays that discuss Kusama's accomplishments in the worlds of fashion, film, art marketing, and publishing; focus on her cultural identities and artistic spheres; and offer genre-specific observations about Kusama's performances, installations and series of paintings.
Featured image: Yayoi Kusama - Infinity Mirrored Room-Love Forever, 1966/94. Wood, mirrors, metal, lightbulbs, 210.2 x 240.2 x 205.2 cm. © YAYOI KUSAMA, Courtesy Ota Fine Arts; Yayoi Kusama - Aggregation: One Thousand Boats Show, 1963. 60.0 x 265.0 x 130.0 cm; 2) oar: (l)169 x (h)12 x (b)13. Rowboat with oars, covered by plaster castings in white cotton, a pair of lady's shoes. © YAYOI KUSAMA, Courtesy: Collection Stedelijk Museum Amsterdam. All images courtesy Gropius Bau.