The largest and most comprehensive solo exhibition of Yoshitomo Nara in the UK to date is currently on display at Dairy Art Centre in London. Comprising a large body of recent and previously unreleased works, the exhibition titled Greeting from a Place in My Heart includes paintings, small and large sculptures and a unique retrospective of Nara's drawings spanning 30 years.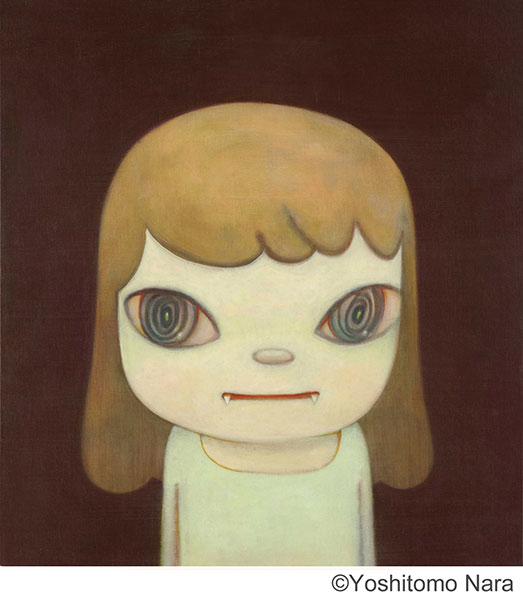 Doll-like Portraits
The renowned Japanese contemporary artist Yoshitomo Nara is best known for his drawings of malicious but cute looking children. These doll-like portraits are appealing and immediately likeable, both because of the style of drawing and the soft palette. However, their provocative expressions and wide-open eyes make one think about alienation and anxiety.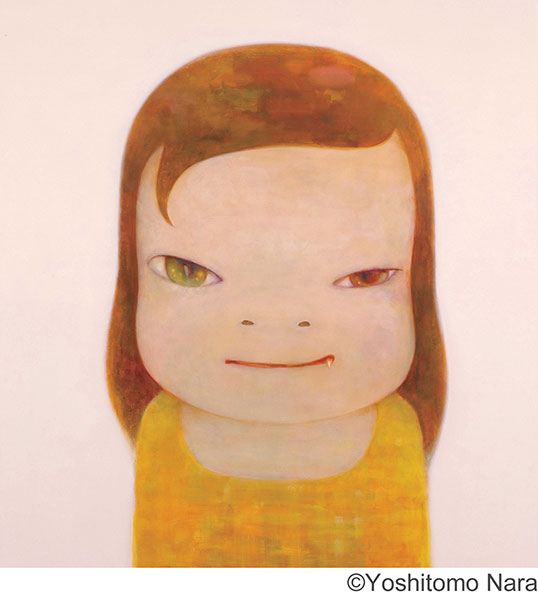 Drawing
Drawing has always played a key role in Nara's creative process. Rendered in pencil, acrylic, and pastel, Nara's drawings reveal a broad range of artistic and cultural influences from modernist Japanese and Western paintings, literature, illustrated children's books, and rock and punk music.  Sculpture is, on the other hand, a relatively new medium for the artist, which he began to use in 2011. Still, the main subjects are children.
The show is a great opportunity to get a comprehensive insight into Nara's unique art. Many of the pieces on display have never been shown before in the UK. Greeting from a Place in My Heart remains on view through December 7.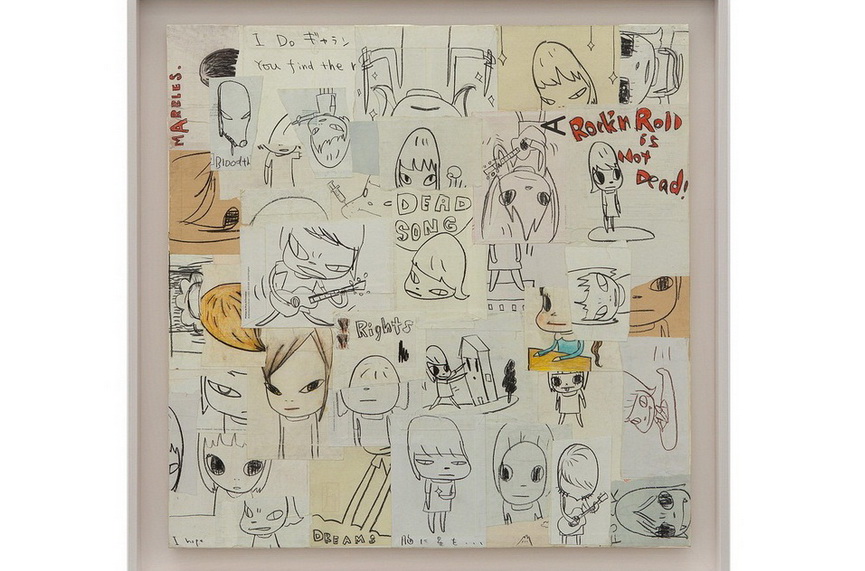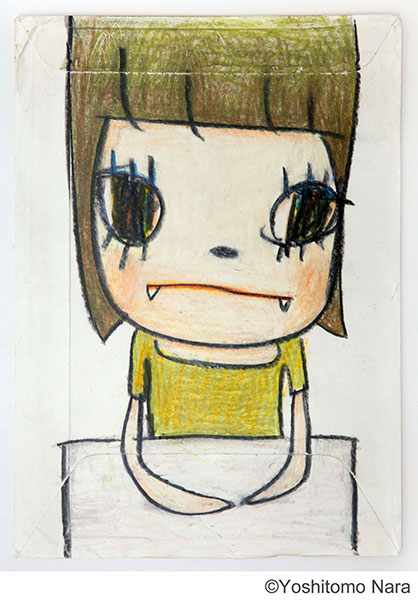 About the Dairy Art Centre
The Dairy Art Centre is a private initiative founded by collectors Frank Cohen and Nicolai Frahm, cementing their lifelong passion for art and their commitment to sharing this with the rest of the world. Situated in Bloomsbury in London only a stone's throw away from the British Museum, the Dairy Art Centre opened its doors to the public in April 2013. A non-profit art centre with free admission for all, the Dairy occupies a 12,500 sq ft milk deposit formerly used by Express Dairies. Dairy Art Centre's exhibition program is devised by its founders or by invited guest curators.