At times, the role of an art curator overlaps with a range of different ones. In a traditional sense, a curator is known as the interpreter of art, the person responsible for the content of a particular show. Nowadays, however, a curator is expected to communicate other skills effectively, those of a producer, a commissioner, an exhibition planner, a critic, and above all, an educator. Curators translate concepts into words, then bring them back to visual arrangements, like catalysts, or alchemists, if you want. They mediate between high art and popular culture, between history and trends, possibly between the artists and their own work, between the art and the audience. What this really means, is that a curator has to be an art lover first. The equation, however, does not go both ways – not every art lover wants to become a curator. So what makes a young art lover want to become a curator, indeed?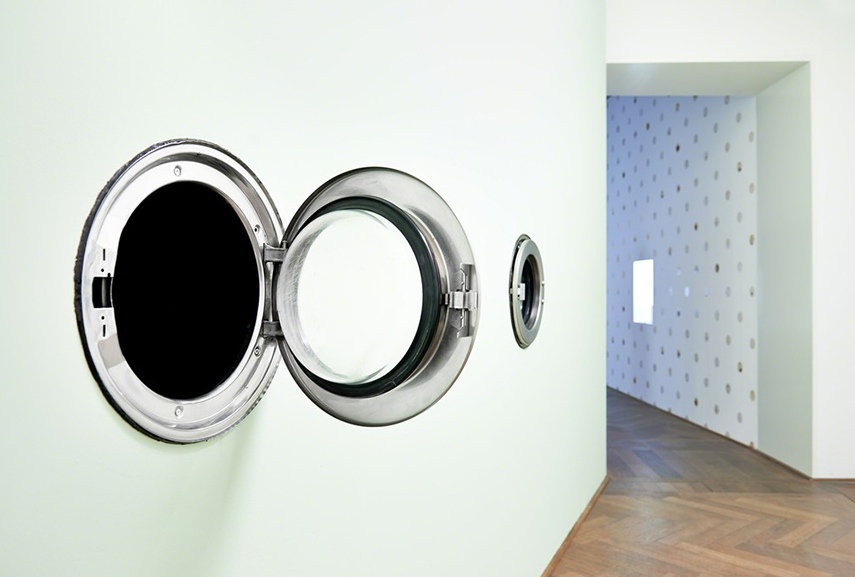 Artist-Curators
In many ways, art curators and artists are alike. It seems that the most successful curators were the ones who allowed themselves to get out of their comfort zone in order to meet their intuitive decisions. Curators need to sense the way art intervenes in the contemporary world, and to be able to predict what future culture may be, what it might look like. This means that they have to be bold - to take risks more often than not, and occasionally break the conventions set by institutions. Take Hans Ulrich Obrist for example, who is probably the most popular curator today. Each version of his biography begins with the same prologue - when he was 23, he organized an art exhibition in his kitchen. Or Nicolas Bourriaud - his somewhat controversial exhibition Traffic introduced Relational Aesthetics, and neither of the two was celebrated at first. Eventually, they turned out to be groundbreaking, albeit ahead of time, predictive of a line of new concepts that we wholeheartedly embrace today. Therefore, curatorial work could be described as a work of art as well, even if it consists of works they did not create themselves. So it often happens that young art lovers get driven by this creative urge.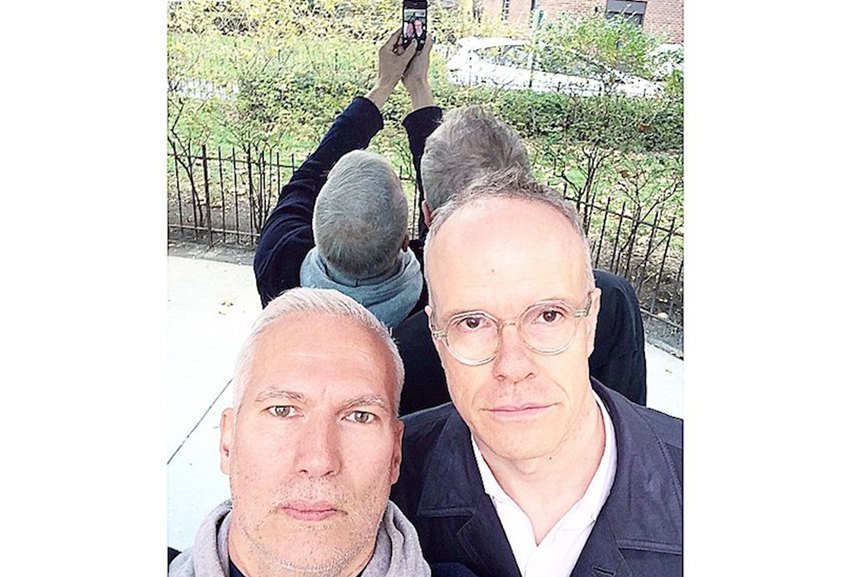 Uber-Curators
Something happened in the course of history and a few curators started being extremely popular - such as MoMA's Klaus Biesenbach (in addition to the aforementioned Obrist). A common expression used for these few people is Uber-Curators. Thanks to them, curating is seen as a "fashionable" profession, associated with a prestigious career and a celebrity lifestyle. Although curators are justifiably seen as design-conscious, sophisticated people who have a good way with aesthetics and style, in real life, all of those characteristics do not necessarily get to the mainstream. In fact, when you consider how many curators there could be in the world, you can see that the majority is really not in the foreground as much. However, it could be one of the reasons why young art lovers adopt the idea of becoming art curators, which of course doesn't mean that this is anyone's reason number one. It also doesn't necessarily mean that these few are the best ones, either.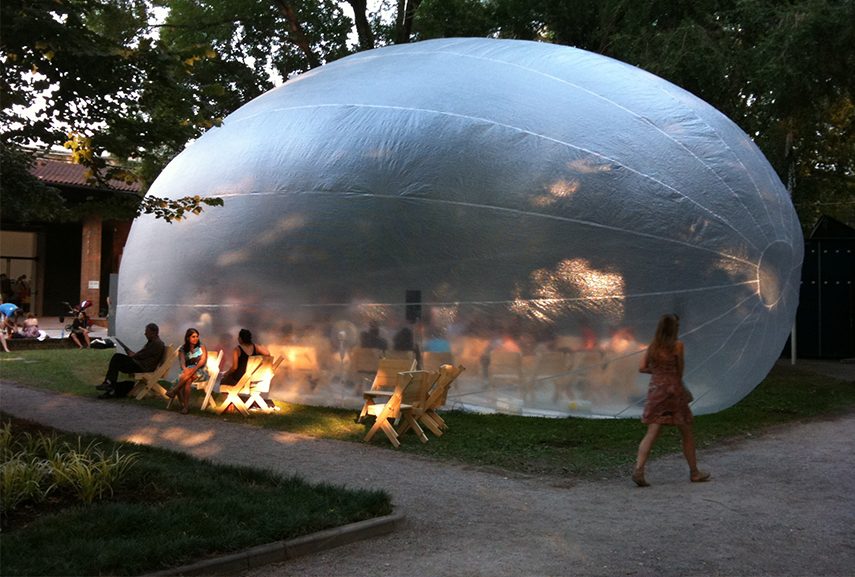 Learning to become an Art Curator
Believe it or not, one of the first official programs for curatorial training was established in 1987 in Grenoble, France (Le Magasin); meaning that, before 1987, there were no real educational programs for curating. Until then, curators were made not by "professionalizing", but rather by allowing themselves to be guided by specific passions, through non-degree training, working as apprentices and learning from their own experience and the experience of others. During the '90s, and later on, many curatorial study programs emerged, designed by the universities and museums worldwide. Some of them simply teach curating, some focus on specific media or other subcategories related to art theory. Obviously, the emergence of these courses is both the cause and the effect of people's interest in curating today - it clearly reflects the need for such education, and at the same time it helps young people decide to take on curating more easily. It seems more accessible, now that you can actually learn how to be a curator. Arguably, all the theory probably does not mean much without at least some practice, which is why most of these programs incorporate practical engagement as well.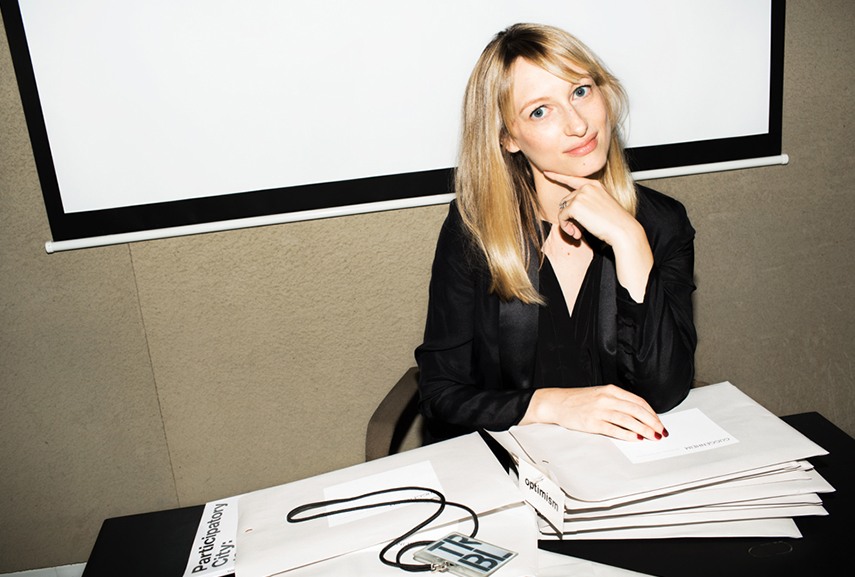 Don't Have to be Beautiful (but it helps)
Taking one of these courses is actually a very safe way to build a career as an art curator today, provided that you have enough money to finance your scholarship. Since this is also a good way to get in touch with a lot of pertinent people, being communicative and socially active helps. However, not all of the art curators rely on these courses. Some of them even finish schools which belong to completely different spheres of learning, such as biotechnology (google Mr. Bonaventure Soh Bejeng Ndikung). So that said, if you wish to become an art curator and truly feel like you know art, there's basically nothing to hold you back, except your own fear or second thoughts. However, whichever path you choose, in order to be successful, it is almost certain that you will need to be just a little bit of a trend-setter, or a kind of a misfit (remember Obrist and his kitchen). Don't push it too far, though. After all, you are a curator - not an artist.
Jeff Koons and Pharrell: Affirmation Abstraction Acceptance
Juggling: Between Curiosity and Reason
Curating reconciles art and its interpretation, over and over again, each time revealing a special kind of symbiosis between them. The final touch given by curators often turns out to be the crucial one, and this thrill most certainly becomes addictive. Curating means learning and teaching at the same time, maintaining a balance between curiosity and reason. Finally, this constant research helps curators keep up with the times and stay tuned in, which is probably as close as you can get to staying young. They definitely have the knack for moving the art world, but there is always a point where creation meets boundaries. While artists have a limitless freedom to do whatever they want, curators need to have this ability to juggle multiple tasks, which occasionally oppose each other; to arbitrate between fantasy and reality, preferably in a way which moderately controls the former, and brings out the best of the latter.
But that should be the beauty of it. Artists are usually not equipped or willing to do many things that curators do, such as writing, marketing, fund-raising, producing. Whether professionally trained or not, self-motivated or pushed by other circumstances, young art curators find their place among the art world once they sense the way the wind is blowing, either by following, or explicitly opposing it.
Editors' Tip: The Curator's Handbook by Adrian George
Just like the title says, this book is basically a 101 for anyone who is young, inexperienced and enthusiastic about curating. Nevertheless, it can also turn out to be a practical handbook for established curators, as it contains an extensive amount of information, both practical and amusing. The book follows each stage of the process of putting on an exhibition, anticipating all kinds of various situations, from initial idea to final installation. It gives an insight into the history of curating, and it outlines the possible definition of the curator today. The chapters trace the stages of the exhibition process in clear, informative language and using helpful diagrams and tables, from developing the concept to writing contracts and loan requests; putting together budgets and schedules; producing exhibition catalogues and interpretation materials; designing gallery spaces; working with the authors, lenders, and art handlers; organizing private views; and documenting and evaluating a show.
Featured image: Kimsooja - To Breathe, 2015, Centre Pompidou-Metz, curated by Emma Lavigne, director of Centre Pompidou-Metz. All images used for illustrative purposes only.