Amsterdam-based art collector Nienke van der Wal is making a significant change in the world of art collecting. She has founded the Young Collectors Circle, a platform for emerging and young art collectors. The art world can often be confusing and intimidating, and young people can often feel overwhelmed not knowing where to start. This is where the Young Collectors Circle steps in. The organization is trying to open up the world of art and make it more accessible for young people interested in starting their own collections. Catering to an ever-growing world of over 1000 collectors, the organization creates various events where young art collectors can share their experiences, get some excellent tips from experienced collectors and gallerists and learn more about the world of art and collecting in general. By learning more about how to collect, what to collect and how to find out what they love, they can find a new inspiration and start making more well-informed choices.
To learn more about this inspiring organization, we have had a conversation with its founder Nienke van der Wal. We have asked her about her motivation, passion for collecting, collecting tips, events that Young Collectors Circle organizes, interests of younger generations of collectors, collecting on the budget, her plans for the future and much more. Nienke has provided us with some fantastic insight in the world of art collecting, so without further ado, scroll down for the interview.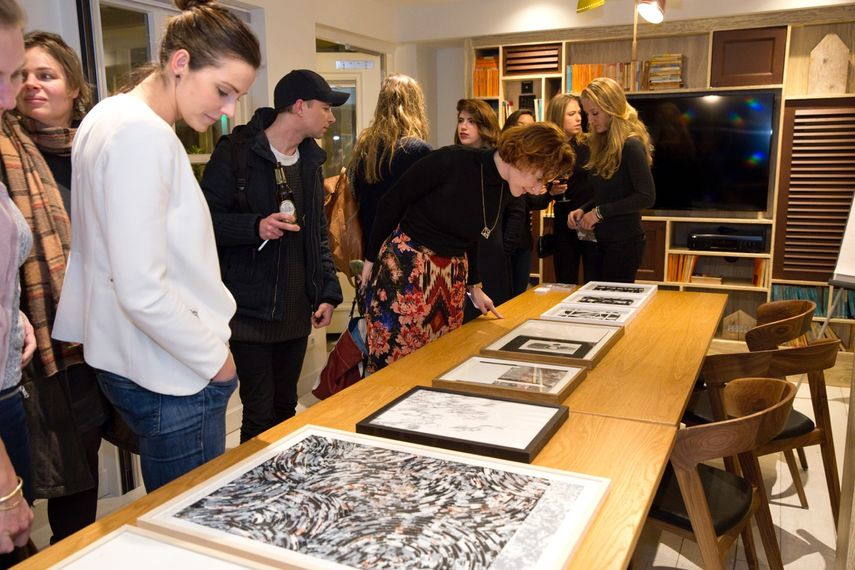 Widewalls: You have been active as a creative entrepreneur for years before establishing Young Collectors Circle, a platform dedicated to starting collectors. Could you tell us what motivated you to start such a venture?
Nienke van der Wal: Three years ago, I started working with a Dutch museum in order to research and establish an international exhibition program for them, which was a relatively new field for me. As a result, I traveled all over the world and invested a lot of time and effort into understanding the workings of the international art world. One of the things I had never realized was the important role of collectors in the 'ecosystem' of the arts: they are the ones who start collecting new artists and invest in new types of art before any museum or other institution do, and are therefore extremely important for a vital art scene. In the Netherlands, due to many harsh budget cuts, the position of young and starting artists was difficult, so I decided it was time for a new generation of collectors to support a new generation of artists... and have lots of fun collecting in the meantime.
Widewalls: How does Young Collectors Circle help an emerging collector to find his/her way inside the art world and make well-informed choices?
NVDW: We share a lot of information and tips & tricks about collecting art during our salons and also online and in our newsletter, but most importantly we create programs at events such as art fairs to make them more approachable.
For instance our Collectors for Collectors evening at Amsterdam Art Fair, last month. We brought 50 young collectors to the fair, who were shown around in groups of 10 by 5 experienced collectors. These seasoned collectors shared their passion, experience and knowledge with them, sharing with them how they started collecting, how they make their choices, and lots of great anecdotes about the artists they had gotten to know over the years, but also in the process teaching the young collectors what questions to ask gallerists or artists about the works on display.
By creating an environment where all questions can be asked and enthusiasm can be shared, we make emerging collectors feel at ease, or even at home, in the art world.
During our event on July 7, Young Collectors Night: Gallery Edition, we even help collectors on their way by connecting them with art coaches, professionals who are curators and art advisors, before and after they go on their gallery tours. We also tackle more practical aspects such as different types of frames and ways of framing.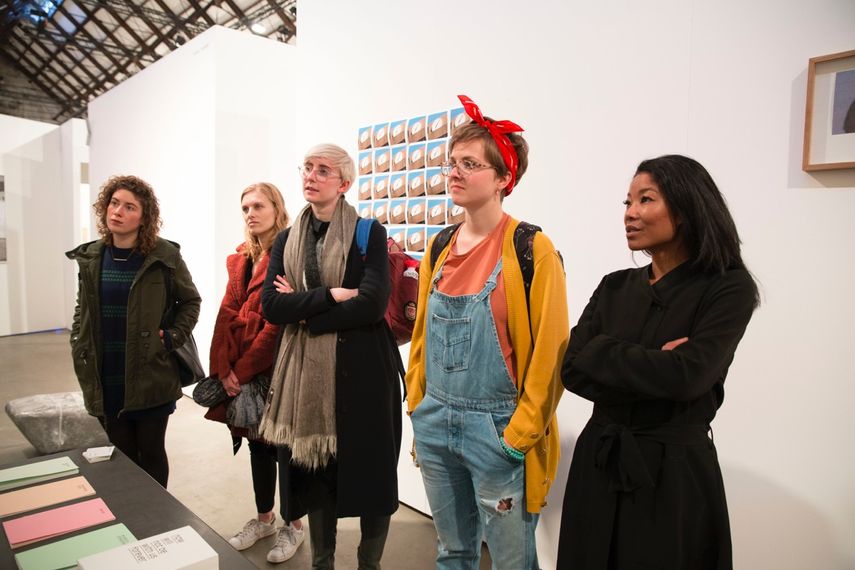 Widewalls: With so many auction houses, art fairs, galleries, artists and exhibitions, the world of art, and especially the market, can often look overwhelming and intimidating. Where does a collector-to-be even begin?
NCDW: I believe that every time you look at art, you learn something. If nothing else, you learn what it is you are interested in. So while you should not even try to figure out the entire art scene all at once, it is always a good idea to check out art whenever you can: whether it's online, in a museum, a gallery, on the street or at an art fair. When you find an artist, or a gallery, that you like, follow them online, subscribe to their newsletters and check out their shows. Start exploring that vast art world in a small way by choosing a few artists to follow and your path will find its course from there.
Widewalls: Among various events you are organizing, you also hold a bi-monthly Salon where you share your experiences with each other, but also with experienced collectors and other important figures in the world of art. Could you tell us more about this exchange?
The salons are curated to represent different points of departure on collecting. We always invite a collector, an artist, a gallerist and another art entrepreneur (from auction houses to fairs to online platforms) to provide insight into art and collecting. We focus on different themes, such as Young, International and Photography. We ask people to bring work to show the guests and to share their tips & tricks for collecting. By doing this, we make it personal, by talking about how art is created, why people buy art, how a gallerist chooses artists to work with, and again in the process teach starting collectors what to ask and what to look for.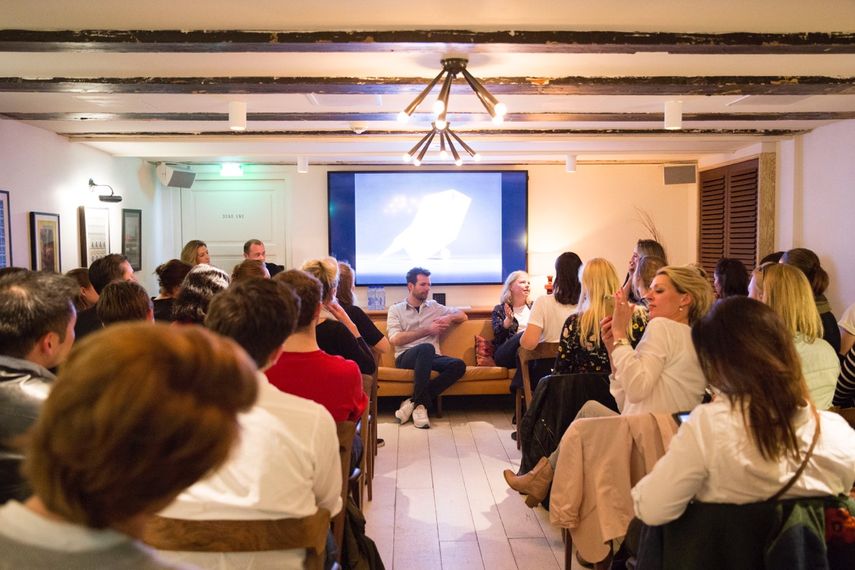 Widewalls: Why are young collectors important for the art scene?
NVDW: As I learned more about how the art world works and I myself started buying artworks, I realized that buying art is something that's bigger than the collector and the empty wall over his or her couch. Private art collectors start buying young artists long before they're even recognized by the big institutions.
Widewalls: Could you tell us more about the younger generation of collectors? How are they different from their forerunners?
The younger generation is much less dedicated to single artists or specific movements, but is more eclectic: they mix and match periods, media, styles and high and low art. Also, the young collector has access to a global art world, more than ever, made possible by the availability of art online, international art fairs and traveling.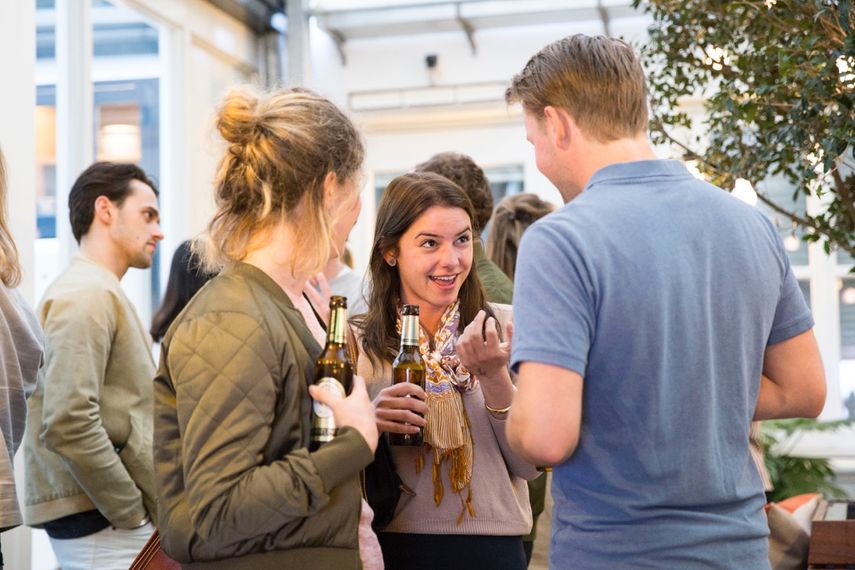 Widewalls: When one pictures an art collector one usually thinks of a dedicated billionaire, is it really possible collecting art on a budget?
NVDW: Absolutely! Especially when you focus on artists that are fresh of the academy, by visiting their graduation shows and following them in the period between their studies and finding a gallery. It's also exciting to really see an artist develop in these years. Here in the Netherlands, we are lucky to have really great academies, and on top of that a fantastic 2-year residency program (Rijksakademie van beeldendekunsten), who select and facilitate top talent and offer selected artists a platform for further development of their work. Their open days are often very exciting places to discover new talent. Another great initiative is Unfair, a fair organized by artists who show their own work at the fair: also a great place to meet and talk to them about their work!
Widewalls: Could you tell us more about your own art collection and the experience of collecting?What kind of art are you the most interested in? How has your art collection evolved and matured over time?
NVDW: I started with buying photography at Unseen, Amsterdam's amazing photo fair, which to me felt relatively accessible - both financially as well as on a level of understanding. More recent, I have purchased some unique works from emerging artists. I love following an artist whose work and themes interest me and waiting for that one work that feels like 'the one' for me.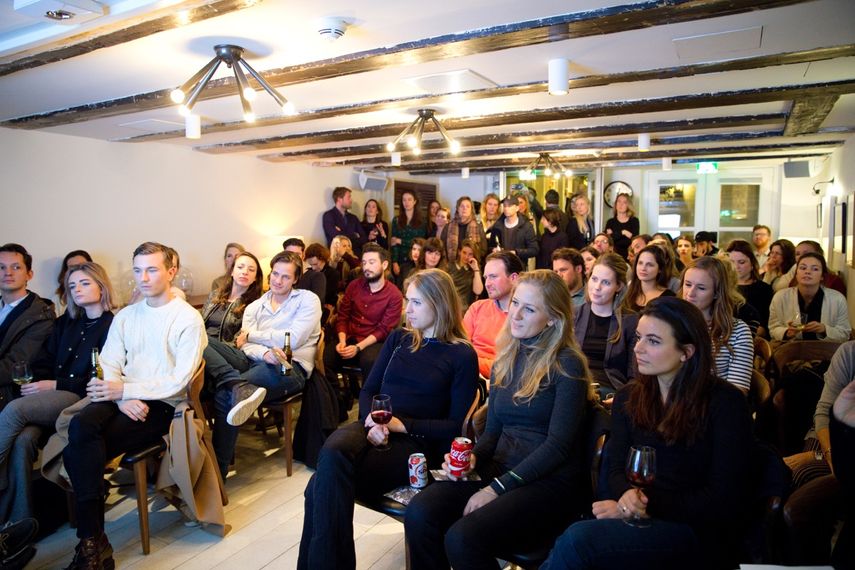 Widewalls: What are your future plans and projects? How do you see this platform evolve?
NVDW: The Young Collectors Circle is expanding in into other cities in the Netherlands and eventually we are ambitious enough to want to spill over the borders and create a worldwide platform. We will keep developing new events, where people share their knowledge but also their love and joy for collecting – it's very contagious!
Widewalls: What would be the most important advice you would give to a starting collector out there?
NVDW: Talk about art with your friends, partner and co-workers, but also with the people creating and selling it. Send e-mails, approach people, ask questions: you will learn so much more! The next step is to not be afraid to fall for an artwork even if you don't know exactly why it is you love it: buy with your heart!
Having said that, always do some research on the work /artist to see if the price is reasonable – you want to buy out of passion, but with consideration for the appropriate value.
If you are in the Amsterdam region, you can find information on our Young Collectors Night here, or sign up for our newsletter to stay up to date.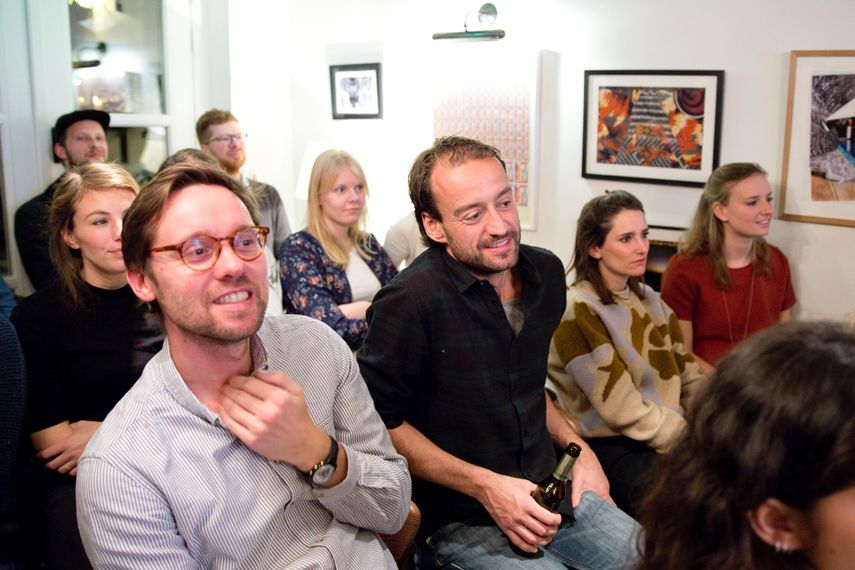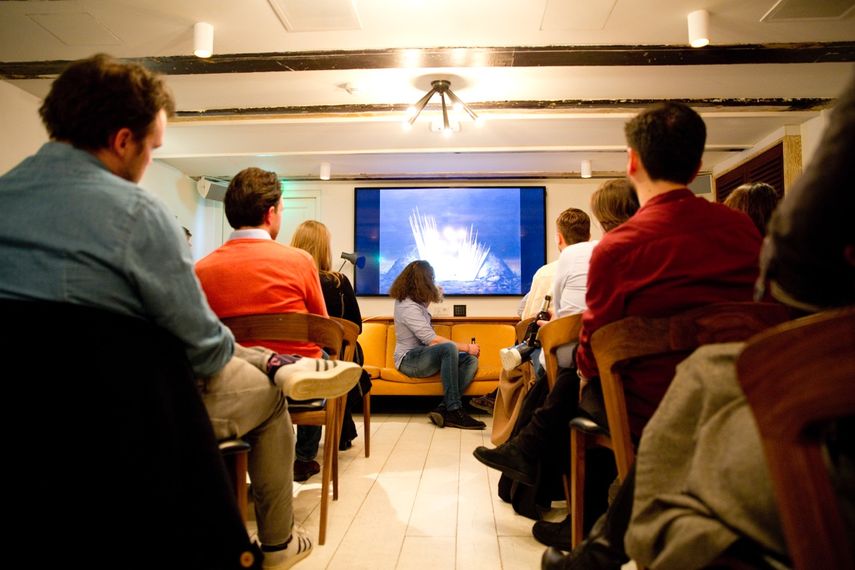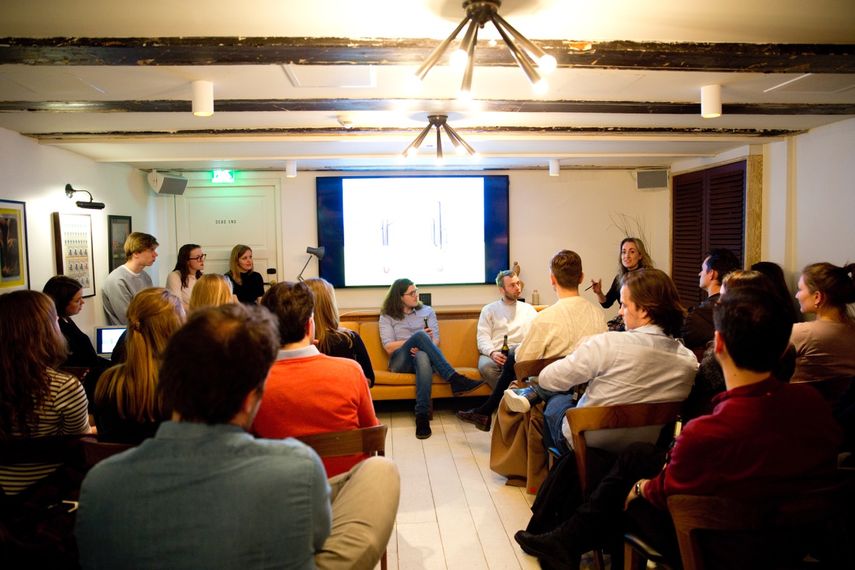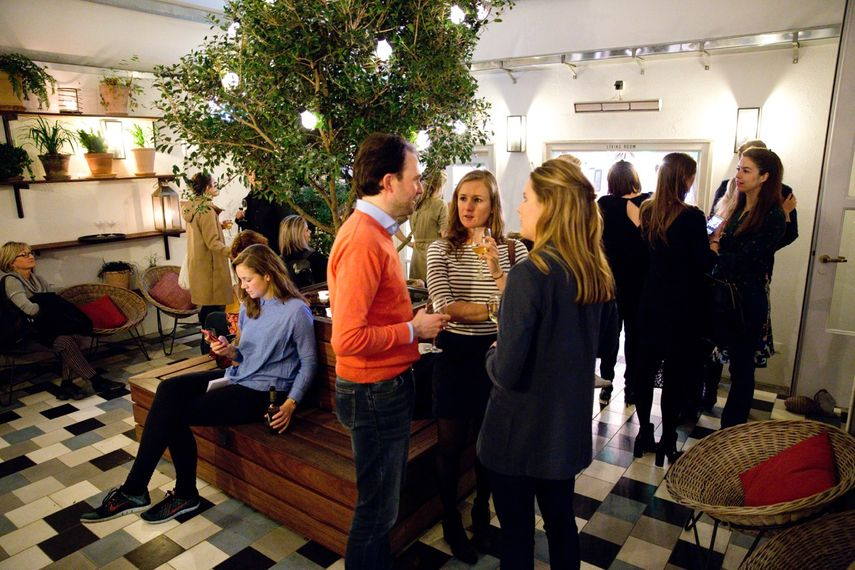 All images by Saffron Pape Photography.