Distinguished by the way of living, beliefs, norms, values, styles, interests, and shared practices, the idea of youth culture dates back to the 19th century when the notion of youth as a separate, stormy, rebellious stage of life emerged.[1]
Differing from other age groups and challenging the heritage of their older predecessors, their shared culture is characterized by certain symbolic systems, as well as processes for their maintenance and transformation.
Specifically dominated by musical tastes, slang fashion and questionable hairstyles, youth culture is distinguished by the unique experience of social reality and can be perceived as an artifact of growing up. Each generation brings its own little rebellions, trying to construct their own identity and what sets them apart.
This often troubled period of adolescence is rich in self-expression, often exhibited through confronting social boundaries.[2] Manifested through a wide range of distinct and constantly changing youth subcultures, youth culture has always had a huge impact on the society and arts, shaping our times.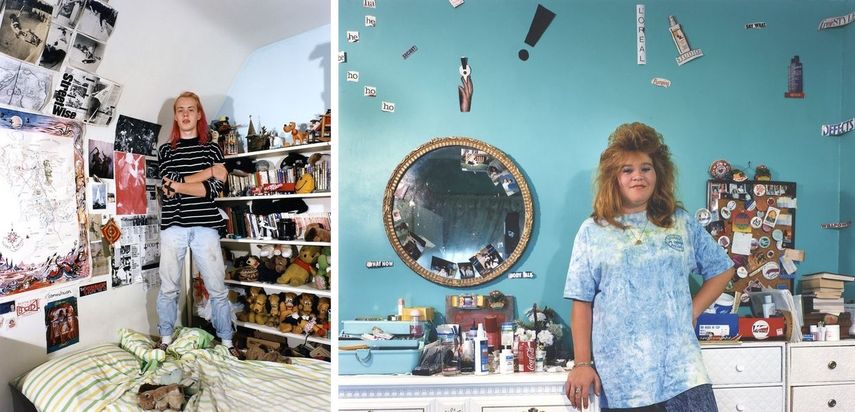 The Rise of Subcultures
Youth culture is difficult to observe as a homogenized entity, but rather as a manifestation of various different subcultures. The 20th century saw the rise and fall of many subcultures. Initially informal groupings of like-minded individuals, subcultures became movements with relevant impacts. Emerging in the United States after the World War II, the Beat Generation evolved from a small group of writers that were close friends. Expressing their alienation from conventional society, they rebelled against the status quo of the American life through experimentation with language, art, drugs, sexuality, and spirituality in the search for the greater meaning in life.[3] They inspired a growing subculture that was looking for answers and ways of living opposed to the mainstream America. Emerging in England in the 1960s, the Mods focused mostly on music and fashion. Mostly coming from working class families, these teens were the pioneers of eccentricity distinguishing themselves through an innovative look and alternative music. Compared to the other subcultures, this scene gave young women high visibility and relative autonomy. Soon after, Hippie movement emerged in the US, slowly spreading to other countries around the world through music, literature, visual arts and fashion. Inheriting a tradition of cultural dissent from beatniks, hippies rejected established institutions, criticized middle-class values, opposed war and advocated the sexual liberation.
Originating from the working class in London, early skinheads rejected both 1950s austerity and the 1960s peace and love ethos. Motivated by social alienation and an expression of alternative values, they were drawn towards outsider culture and incorporated elements of mod fashion and black music. Another subculture that emerged in the 1970s from the politically conscious working class  youth in England, Punk included a diverse array of ideologies expressed through fashion and music. Rising in a specific economic and political context and characterized by anti-establishment views, it swept the streets as a rebellious embodiment of disillusioned British youth. The 1970s also brought hip-hop, a subcultural movement founded by African-American and Puerto Rican youth from South Bronx in NYC. Transforming poetry from an elitist art form into a community practice, it reached Europe during the 1980s and continued to develop globally into the myriad of styles. The late 1980s and 1990s brought the rave culture that embraced electronic dance music and diversified into diverse music forms, thriving to the end of the century and beyond.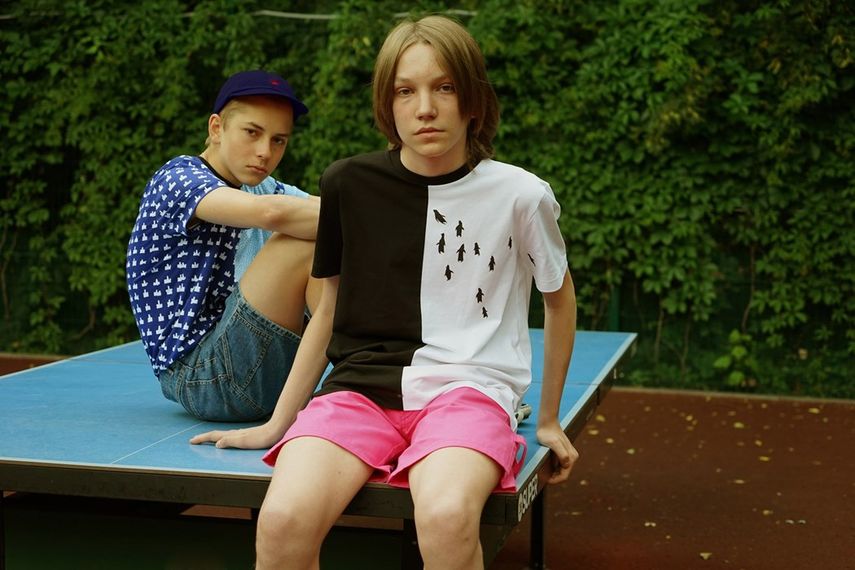 Youth Culture And Art
Young folks can be a powerful force in precipitating change in the society. Throughout the 20th century, youth has also had a strong influence on lifestyle, culture and arts. Youth culture has managed to produce new visual expressions, but also serve as an inspiration for generations of artist. The Beat Generation was closely linked with artists of Abstract Expressionism who also broke with tradition and social norms in an exaltation of unfettered personal expression. Psychedelic art, usually referred to as art influenced by the hallucinogenic drugs such as LSD or mescaline, is closely related to the social and political context of the sixties and the birth of the hippie youth movement. Graffiti emerged as one of the elements of the hip hop culture. Emerging as a way of tagging for one's crew on the trains of NYC, it later expanded to the city walls all over the world.
Youth culture and its unique experiences have served as an inspiration for many artists. Many photographers were fascinated with the richness of a certain subcultural group, but also with the very essence of youth and the period when one comes of age. Ray Stevenson, the veteran of punk photography, has managed to capture images that coined the movement. Sex Pistols concerts, Clash concerts, Jonny Rotten and Vivienne Westwood hanging out, stylish British youth – he captured the rise of punk culture in all its authenticity. The photographer Derek Ridgers was engaged in a lengthy photographic study of New Romantics, but also skinheads. His five-year long project of photographing skinheads resulted in a publication Skinheads featuring 100 photographs created between 1979 and 1984 in London, while Gosha Rubchinskiy captured the (r)evolution of the Russian youth culture[4]. Better than any other medium, photography managed to immortalize the moments in various eras and subcultures, particularly in Europe and the United States, in which entire generations turned from tradition towards novel attitudes and ideologies. The post-war optimism in the 1950s Paris, the urge for freedom in America, sexual desires in the dark alleys of London… all of them are now part of an invaluable visual legacy and archive, thanks to the few dedicated image-makers.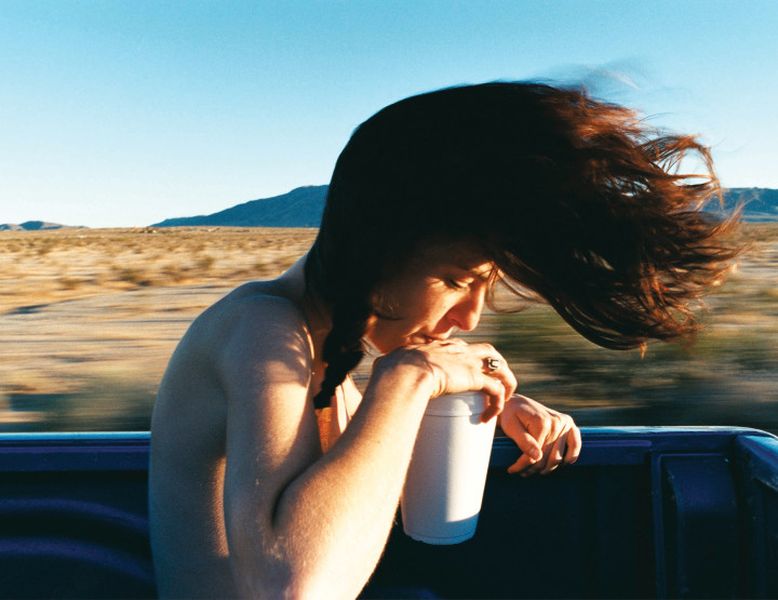 Iconic Images of Youth Culture Photographers
How did young folks live, say, a few decades back? What did a neighborhood like Brooklyn look like in the 1960s? Who lived in it? Where is youth culture now? Through the legendary imagery of youth culture photographers, we can now compare behaviors in our society through the years and even just for a few moments travel back in time when things were quite radically distant from everything we know and live today.
Wolfgang Tillmans - Capturing Youths and LGBT Subcultures
Before he became a renowned abstract photographer, Wolfgang Tillmans was a prolific documentarian, having been a frequent visitor of the early 1990s underground techno and rave scenes in London and Berlin. In fact, he was always traveling with his camera, taking pictures of club atmosphere as well as the one in the back rooms of gay discos, donning snapshots of a community fighting for their piece, freedom to exist and equal rights in all fields. At times explicit and raw, the images of Wolfgang Tillmans are pages in a diary of a turbulent time, in all their honesty and innocence.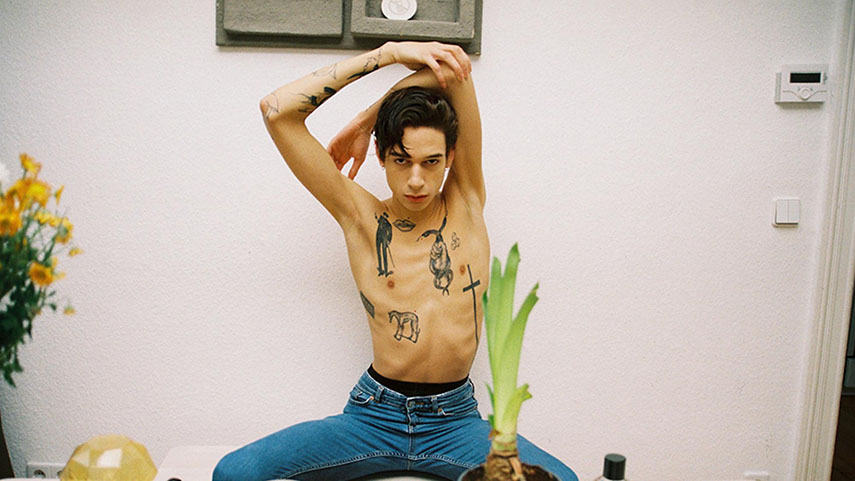 Nan Goldin - The Ballad of Sexual Dependency
There were youth culture photographers who documented other communities, but Nan Goldin lived in one, particularly in the 1970s and 80s NYC and its underground groups, be it drag queens, domestic violence victims, those with HIV and AIDS, drug addicts. Her Ballad of Sexual Dependency is a very personal project which involved everyone the artist encountered during those decades, and the intimate portraits of herself and others are still as relevant now as they were then, if not more. And because Nan Goldin was in it herself, her pictures convey more honesty and trust than any other portfolio of the kind.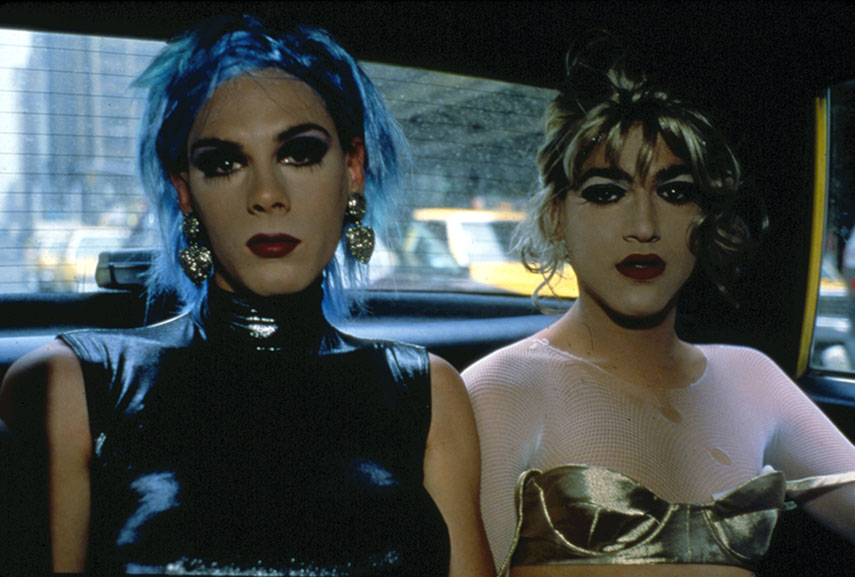 Ryan McGinley - The Kids Are Alright
Ryan McGinley himself called them "the fucked up party days", the pictures of his crazy friends and the obsessive need to document his own life, and everything in it. Many of the photos in his The Kids Are Alright series, published in a book in 1999, were taken under influence, as a sort of a reminder of what he did, as he himself couldn't exactly remember. There is everything, from nudity and graffiti to unfortunate sperm stains, hungover mornings, demolished cars and unknown faces, like a typical Saturday night or a typical day of a young adolescent - in this case, this adolescent would be Ryan McGinley.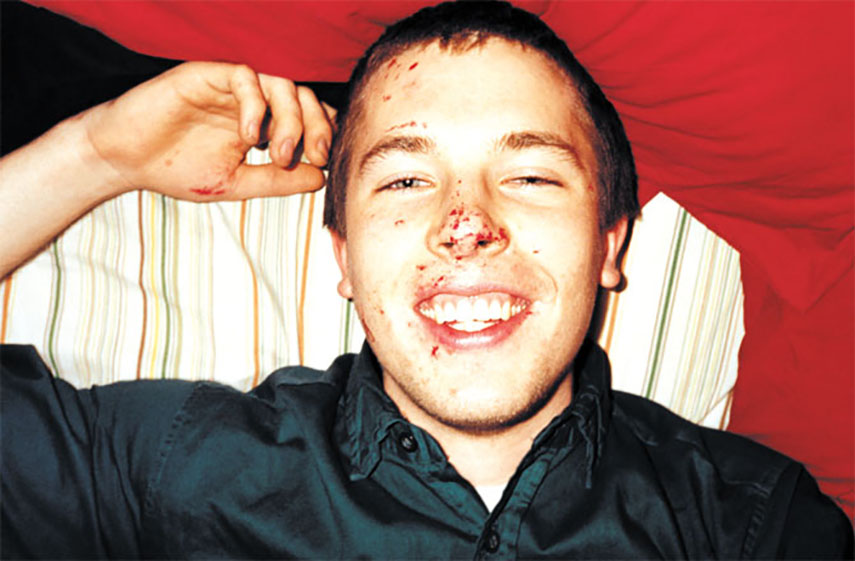 Corinne Day - Kate Moss
She was credited as the one who helped launch the career of Kate Moss, with her early 1990 Polaroids of then 14-year old model. Corinne Day worked for the cult British magazine The Face, and her imagery of Moss without a dash of makeup ooze with innocence and beauty, just as her subject. Indeed, Corinne Day later became a prominent fashion photographer thanks to the hard-edge, raw pictures she produced, but they all root in her shots of the music and the free spirit of the 1990s youth, one that had no pretensions other than being who they really are - which made them the perfect models for Mrs Day.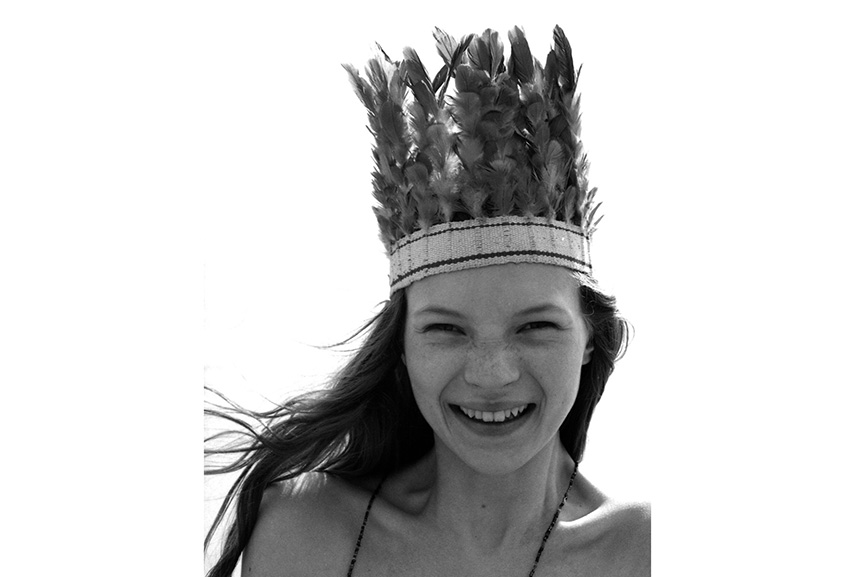 Adrienne Salinger - Teenagers in Their Bedrooms
Around the year 1995, Adrienne Salinger met strangers inside restaurants and shopping malls, got friendly with them and asked if she could photograph them inside their bedrooms. They were all young, rebellious people, minors living in the United States. Forty tree of them said yes and the results ended up being part of her photography series entitled Teenagers in Their Bedrooms. The rooms captured by Adrienne Salinger, one of the most refined youth culture photographers, speak of the character of their inhabitants more than the inhabitants themselves, with all their posters, magazine covers, stickers, memorabilia and overall chaos.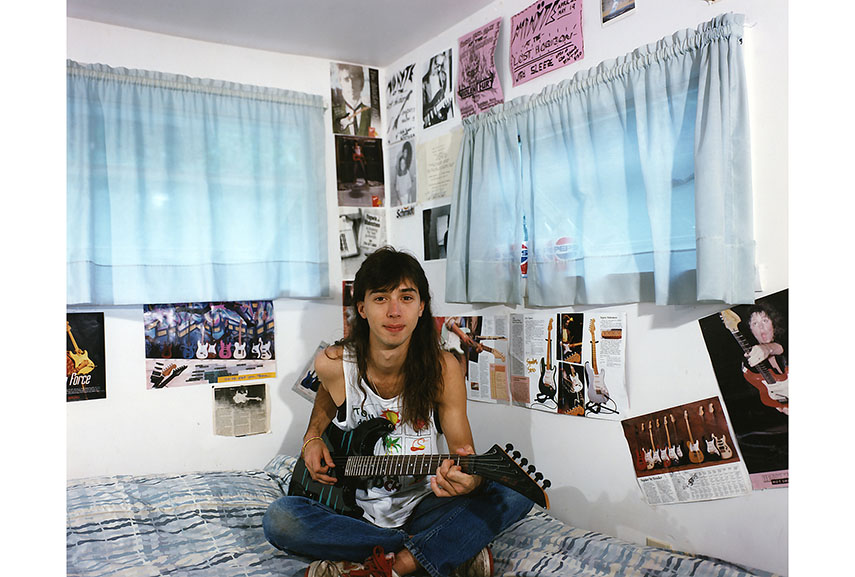 Bruce Davidson - Brooklyn Gang
By the end of the 1950s, the artist Bruce Davidson found himself in Brooklyn, where he encountered a gang called The Jokers. Fascinated by them, he established contact through a social worker and ended up earning their trust and going with them on a variety of journeys. Side by side with members of the crew, went through places and things, witnessing their fear, depression and anger, absorbing them himself on the way. Through his close-up imagery of tough guys, Bruce Davidson showed us many sides of a single story, from a perspective of a bystander who somehow became a part of the story himself in the end.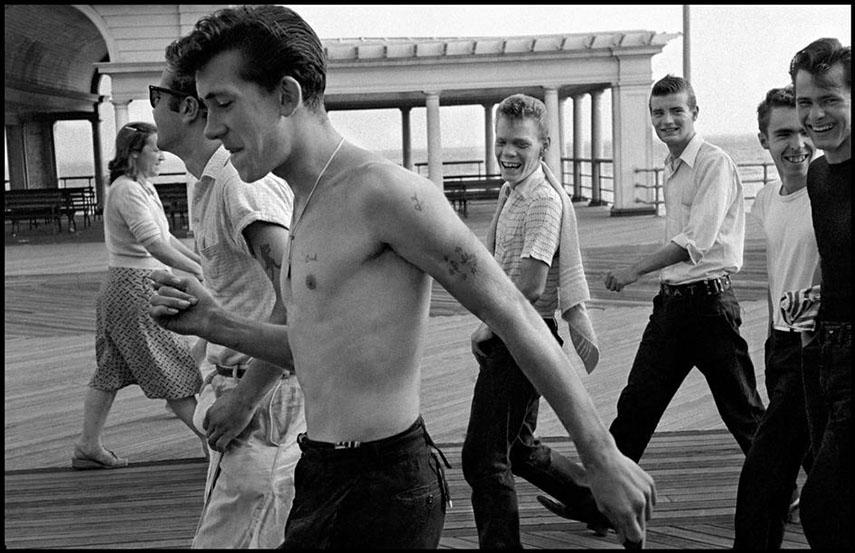 Larry Clark - Kids 1995
Larry Clark did create some photographic examples of youth culture in his breakthrough 1971 book Tulsa, but the defining moment in his career and an entire era came in the form of a cult film. Kids came out in 1995 and it follows a group of underage, sex-driven skateboarders on a 24-hour ride through Manhattan in the midst of AIDS crisis. They drink, smoke weed, have sex, thus creating a fairly accurate portrait of a troubled 1990s youth. In 2015, on the 20th anniversary of the film, Larry Clark shared his experienced during the filming with Supreme in an extensive interview that you can watch here.
Larry Clark - Kids, 1995 Trailer
Weegee - Documents of the City
Arthur (Usher) Fellig, better known by his pseudonym Weegee, was a busy street photographer between the early 1930s and the 1960s. Among his stark black and white images of urban living and, most famously, crime, injury and death (as he mostly followed NYC's emergency services and documented their activities), we can also find pictures of everyday life. His images of people sleeping in public, kissing at the cinema, getting sprayed by water from the fire hydrants on the streets are among the most iconic in the history of photography, and of course many of them feature the evolution of youth culture in the US.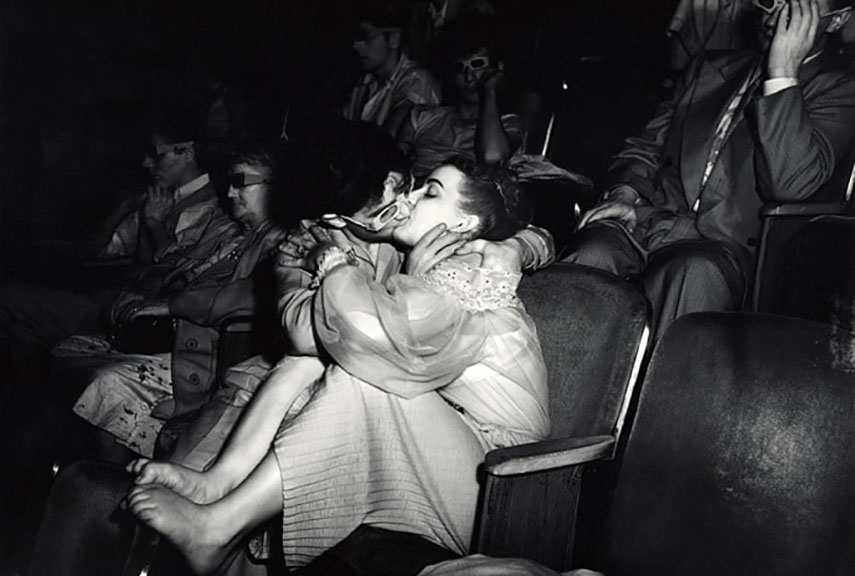 Chris Steele-Perkins - The Teds
In the 1950s, Chris Steele-Perkins set out to photograph the revival of The Teddy Boy myth. It started again in 1954, when a group of boys dressed in Edwardian suits stopped a train, prompting a series of gatherings at dance halls, for example. Chris Steele-Perkins immortalized the revival of the culture in his iconic book, The Teds, which showcases the group's distinctive style through rough portraits of these individuals, their boy meetings, dances and weddings. The publication is still considered a classic in documentary and even fashion photography for its conceptual and stylish take.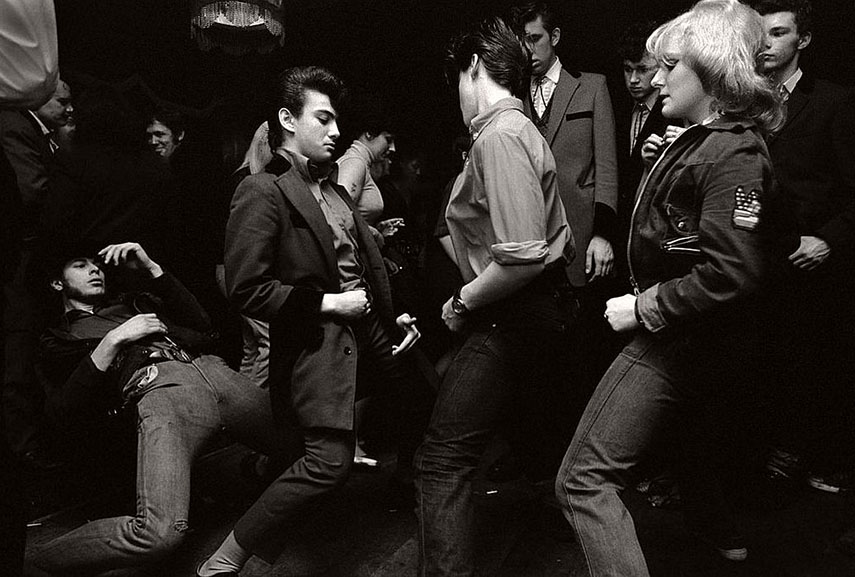 Collier Schorr - Portraits of Adolescents
Collier Schorr spent as much as three decades portraying adolescent boys and girls from a wide range of places, from New Jersey high schools to small South German towns, tackling topics such as nationality, war, history. Her photographic style is reflected in a kind of realism that blends with elements of youthful fantasy and fiction. In the 1990s, she started focusing on gender and identity, through portraits of androgynous young men which blur the lines between genres, the male and the female, and even art and fashion in a visual sense. Fluid definitions of sexuality, embraced and endorsed by the American youth at the time, are relevant today too, much like Collier Schorr's related imagery.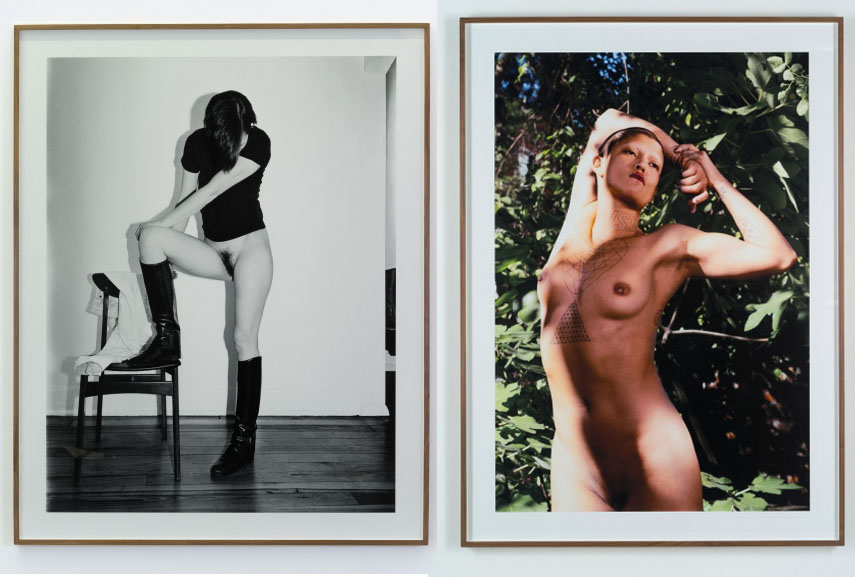 The Digital Culture
Ever since the 2000s, subcultures are rapidly declining and having less visual significance. What differentiates the Generation Y and Generation Z from previous youth cultures is their immersion in the digital age. Being internet natives, their culture, group identity and attitudes are formed online. Digitally enabled and computer savvy, they are constantly connected on a global scale through social networks and communication platforms that exist at their fingertips. They use the web to express their identities and navigate through a wide range of values that are constantly on offer. The web has also allowed them to become culture creators rather than simply consumers. Constantly updated on and aware of what their peers are thinking and doing, it gives them a possibility for reflexivity. On the other hand, teens are mostly surrounding themselves online with those who share their beliefs, values, and anxieties, having less opportunity to communicate with those who are really different. Rather than a globally homogenized youth culture, this has created a variety of tight-knit homogeneous fragments.[5] Since digital technology has been integrated into daily lives of an increasing population of youths, these contemporary media will certainly shape social relationships, activities and world views of the upcoming generation to a certain extent.
Since subcultures such as goths, hippies, soulboys, metallers, punks and mods are now in subtle existence and don't draw much attention to themselves, they stopped being a topic for artists almost completely. Today, millennials spend their time on YouTube, where a variety of video-makers dictate current trends and styles, for instance. In mainstream contemporary art, we can find traces of younger folks and their activities through documentations of societies in general. Very few focus on this one aspect of it only - perhaps this happens the most in Asian societies and particularly Korea, where artists such as Young-do Jeong and Wonwoo Lee kept their interests in teens running through Seoul. In the West, we have photographers such as Marc Vallée and Danielle Levitt, who still have youth culture as the backbone of their work. Historically speaking, art and youth culture have always been connected, and they always will be, because they are the inevitable phenomenon of a constantly changing society, contributing to each other's history and significance[6].
Written by Elena Martinique and Angie Kordic.
 Editors' Tip: The Teds
Chris Steele-Perkins is a member of the prestigious Magnum Photos. He has published eight books and exhibited worldwide. His reportages have received high public acclaim and won several awards, including the Tom Hopkinson Prize for British Photojournalism, the Oscar Barnack Prize, the Robert Cappa Gold Medal and a World Press Award. The Teddy Boys were a flashily dressed, rebellious and sometimes violent youth movement that originated in Britain in the '50s. The three-quarter-length Edwardian jacket with velvet collar, drainpipe trousers and quiff became a focus of male fashion which still holds cult status today. The Teds combines image and text to tell their story—a fascinating tale spanning three decades.
References:
Savage, J., Teenage: The Creation of Youth - 1875-1945, PIMLICO, 2008
Anonymous, Youth Culture, Wikipedia [September 7,2016]
Asher, L. (1994), Beat Generation, Literary Kicks [September 7, 2016]
Kane, A., Why are photographers so obsessed with youth?, Dazed and Confused [September 7, 2016]
Krotoski. A. (2011), Youth culture: teenage kicks in the digital age, The Guardian [September 7, 2016]
Anonymous, Relationship between Art and Youth Culture, Graduate Way [September 7, 2016]
Featured images: Ryan McGinley - The Kids Are Alright, via provokr.com; Nan Goldin - Amanda in the mirror Berlin 1992, via likesuccess.com; Mike Brodie, via anthonylukephotography.blogspot.com; Derek Ridgers - Skinheads, via i-d.vice.com; Bruce Davidson - Brooklyn Gang, via lempertz.com; Bruce Davidson - Brooklyn Gang, via dazeddigital.com