A modern and contemporary art show in the heart of Miami, Red Dot Miami is coming back for its strong 12th edition. Taking place at Miami's Arts & Entertainment District between December 6th and December 10th, the Fair will feature an international slate of over 75 galleries showing over 500 leading artists.
Nurturing and strengthening Miami's art scene, the fair will present a provocative agenda that includes Art Labs, Art Talks, and Spotlight Galleries, offering an unforgettable five days of cutting-edge art, entertainment, and special events.
One of this year's exhibitors will be Arte Collective, a New York and Miami based Gallery project focused on supporting and empowering artists, promoting creativity and cultural awareness through collective collaborations.
Exhibiting at the Fair for a number of years, Arte Collective will be bringing some astounding artists from their portfolio to this year's show, including VALENZ, Mod Cardenas, Maria de Los Santos, Ronnie Olabarrieta and Xavi Lujan to name just a few.
Arte Collective was founded by Yubal Márquez Fleites, a passionate curator, photographer and poet. He has produced and curated several collective and solo exhibitions, special projects, installations and Pop Up art shows throughout the United States and the Caribbean.
An incredible artist himself, he will also present his own photographs at the Fair. An in-depth interpretation and reflection of everyday realities, his work addresses constant changes and challenges we face.
We had a chat with Yubal to find out what's cooking in Arte Collective's booth at this year's Red Dot Miami. In an exclusive Widewalls interview, Yubal talks about his photographs, the beginnings of Arte Collective, their booth at Red Dot Miami, and much more.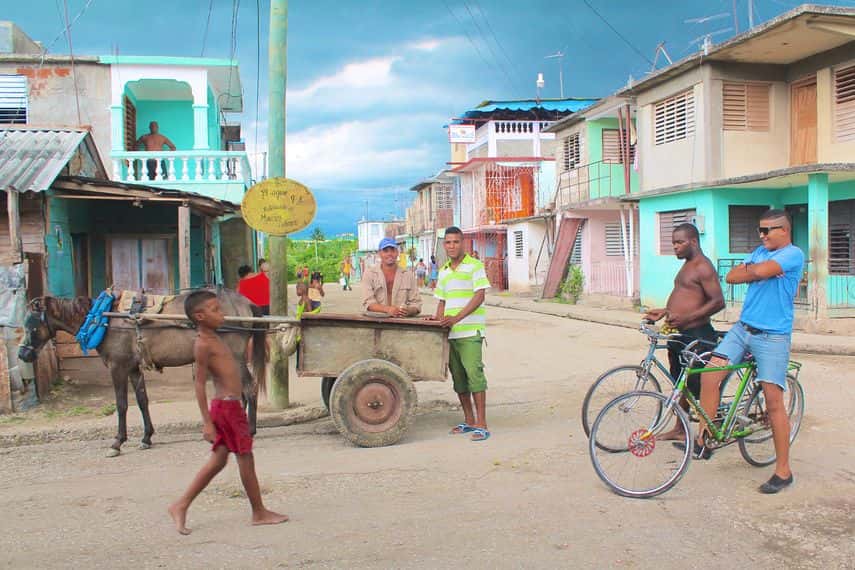 A Collective Collaboration
Widewalls: Apart from being a passionate curator, you are also a photographer. What are your images about?
Yubal Márquez Fleites: Photography has the unique characteristic of capturing a specific instant, immortalizing it through time, expanding it for present and future generations to ponder on what the life and history of the subjects in the image might have been.
Being able to witness a particular moment by connecting with the energy that surrounds us and embracing each and every second knowing that in one way or the other it will be there for posterity is a breathtaking experience.
My family is originally from Cuba, we then moved to Puerto Rico and later I relocated to New York City. My work tells the story and experiences that have been ever-present in my life, it bears witness to bond and synergy created while living and interacting with the environment we cohabitate.
It gives homage and recognizes our roots, values, heritage, evolution and the effects that impact, not only our communities but the world in general. It is the imminence of change, the face of reality and the appreciation of all that the Universe has blessed us with.
Widewalls: Can you tell us how Arte Collective came to be?
YMF: From a very early age Art and creating in all of its aspects, has not only been a fascination of mine but a profound passion and desire that has led me to interact and collaborate with artists in multiple areas and disciplines.
Several years ago in New York City, a good friend of mine and artist asked me to deliver one of his pieces for an upcoming group show. When I arrived at the exhibition space the Gallery owner, who also happens to be an artist, was rushing to be able to finish everything that needed to get done, the opening was the following day. I offered my help and ended up, not only curating the exhibition but also helping in other aspects to put the show together.
On opening day several friends and artists that were part of the exhibition showed their appreciation, thanking me for curating their works and helping put the show together.
One, in particular, helped spark the idea of Arte Collective. He told me: "Yubal, you've been supporting and helping us for years and the passion that lies within shows when are in this element. Why are you not doing this all the time?" Eureka! That was the "ah ha moment".
Our mission is to support and empower creators in all disciplines to showcase their work, promoting creativity and cultural awareness through collective collaboration. We facilitate artists with creative direction and strategic tools to translate their passion and vision into a reality.
We believe in coming together and giving back through art by sponsoring and supporting causes that benefit the community and society in general.
Widewalls: What are your current and future projects there?
YMF: This year has been a very exciting one, full of opportunities and blessings; we have participated in exhibitions throughout the United States, including New York, Florida, California and New Mexico, among others.
We have established a collective creative space in the Wynwood Arts District and plan to keep contributing to the cultural advancement of the Magic City, with a new project in one of Miami's upcoming cultural developing areas for 2018.
As one of our core goals, we are planning to continue to expand and give back to nonprofit organizations such as Maestro Cares Foundation, founded by Herny Cardenas and Marc Anthony; it is a great organization that we have supported, which among other goals, helps build orphanages for children in Latin America and the Caribbean.
This year we were also able to contribute to the Fundación Lagrimas y Favores Gala, created by Antonio Banderas, whose mission is to help in the formation of college students and cancer patients.
Next year we will be getting involved in an array of Special National and International projects encompassing the United States, the Caribbean, Central America and Europe. We also plan to participate in exhibitions and shows in South America, Asia and the Middle East, to further help get the works of our artist to these regions.

Arte Collective at Red Dot Miami
Widewalls: Arte Collective has been a long-time exhibitor at Red Dot Miami for years. How would you describe your experience at the fair?
YMF: The experience has truly been a wonderful one. Red Dot's current owner Eric Smith and his great team are a true family. They have taken this particular show and completely transformed into a detailed and highly organized contemporary art show that equals and stands toe to toe with the best of Miami Art Week.
We have been working with Redwood Media Group in most of their art fairs and shows and last year we had the opportunity of exhibiting in Red Dot's sister Art Fair, where in partnership with a fellow Gallery, we showcased artworks by Dain, Valenz, Michael Callas, Michael Labua, Holly Suzzane Rader, Ashleigh Sumner, and The Hecho en Cuba Collection, among others.
Widewalls: What will you bring to your booth there this year? What can the visitors expect?
YMF: This year we have a very exciting program featuring in synergy a collective group of emerging, mid-career and established artists from all over the world, including the United States, Central America, South America, The Middle East, Spain, Cuba and Puerto Rico.
One of our spaces will be dedicated to giving homage to artworks inspired by women, which have been created by both female and male artists. In this curated space visitors can experience the official debut of artist Mod Cardenas' innovative series under the title of "OpArt ", inspired and focused on empowering women and embracing their innate strength and natural sensuality.
We will also be featuring imaginative works by talented artists such as Allie Wilkinson, Maria de Los Santos, Gloria Estefanel, Suzi Fadel Nassif, Rob Mango and the Miami Art Week first appearance of Anton Kirindongo's "Guilty Innocence" photography series.
In our adjacent booth space, conforming with Red Dot's Impact theme, renowned Guatemalan artist Valenz will be presenting the worldwide unveiling of his new series of artworks. The canvases used in these pieces are made of up-cycled materials, this process re-uses discarded textiles and fibers to elongate their lifespan creating an ethically-made & premium-quality fabric that serves as the canvas for Valenz's latest creations and marks a new era of eco-friendly art that is equitably, ecologically and elegantly enjoyed.
Also featured in the space will be the inspirational works of photographer Xavi Lujan, the astoundingly detailed creations of local Miami artist Sean Teixeira and the socially innovative sculptures of Bob Clyatt, among others.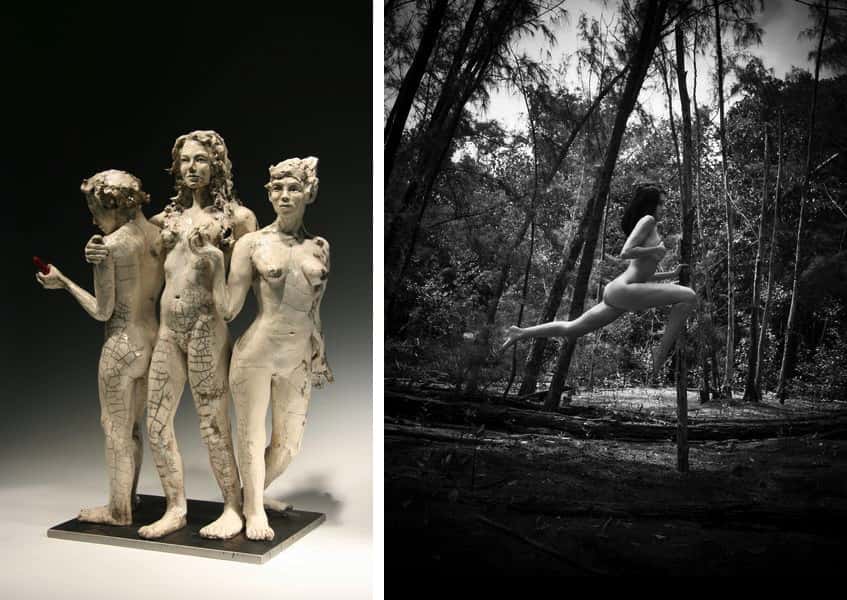 Giving a New Voice to Art
Widewalls: What does an event like this one bring to a project like yours?
YMF: Been a part of one of the most awaited dates in the art industry is by its own a wonderful experience, but above all, is a great opportunity for this devoted group of talented artist to share their passion, perseverance and life's work with the world's art enthusiasts and their creative peers alike.
The joy, energy and sense of appreciation we all witness and experience during this time is an almost indescribable feeling.
Widewalls: What are you looking forward to at this year's edition?
YMF: Every year, I get that amazing feeling that takes us back to those days when we ran into the playground and were overwhelmed with bliss, having the pleasure of working this great group of individuals, help them give a new voice to their art and curating their works as a channel of connecting with others is truly an honor.
Featured images: Yubal Marquez Fleitas by Kako Abraham; Left: Ronnie Olabarietta - The Black Mystery, 2014 / Right: Xavier Lujan - Material Composition XXII, 2014; Left: Rob Mango - What I have become, 2012 / Right: Valenz - Gran Historia, 2015; Left: Allie Wilkinson - Icarus V, 2017 / Right: Maria De Los Santos - Woman Series, 2017. All images courtesy of Arte Collective.