Japanese-born painter Yuichiro Moriyama is an artist who pays attention to small pleasures and discrete emotions of everyday. Portraying a romantic side of reality, Yuichiro Moriyama art constructs a parallel universe that is a mysterious and beautiful mirror reflection of the world we live in. Imbued with a certain simplicity and natural elegance, his latest body of work is currently on view at Green Flowers Gallery. Entitled Try To Remember, the exhibition will take you on a journey through the forest of the artist's memory - a journey both romantic and poetic at the same time. Named after the famous song by The Brothers Fours that the artists used to listen as a child in his parents car while watching the landscape scroll, the series will bring to life his memories of branches, windows, water, and sky.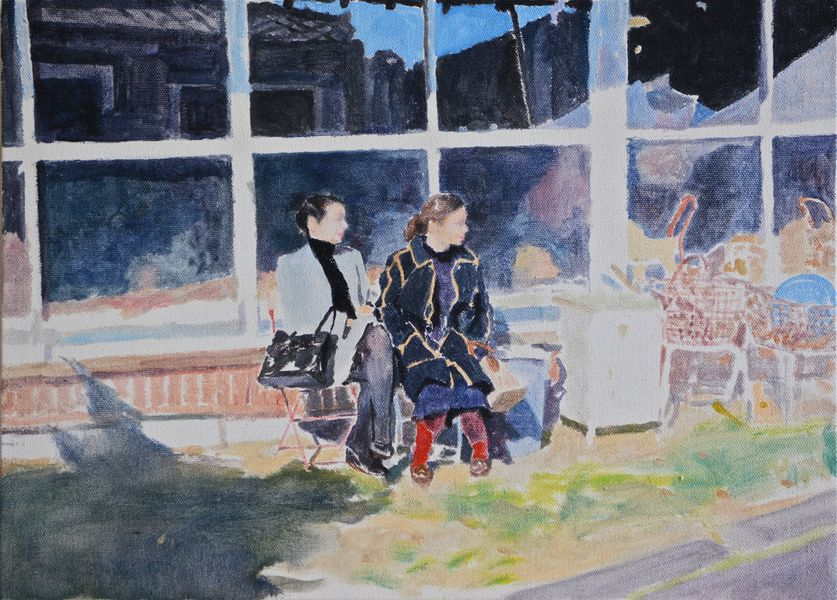 Blending Two Universes
It is not easy to categorize Yuichiro Moryama work – it is neither conceptual nor decorative. The artist is the most inspired by images that seem to belong to another world. Parallel to our daily lives, this universe opens up in the reflection seen in mirrors or windows, but it can also come from a strange or marvelous perception of the reality. Imbued with more romanticism that our daily routine, these reflections can seduce us and dominate our view. "One color runs into another one, just as if the two universes were blending. And this is the phenomenon that I paint", the artist explains.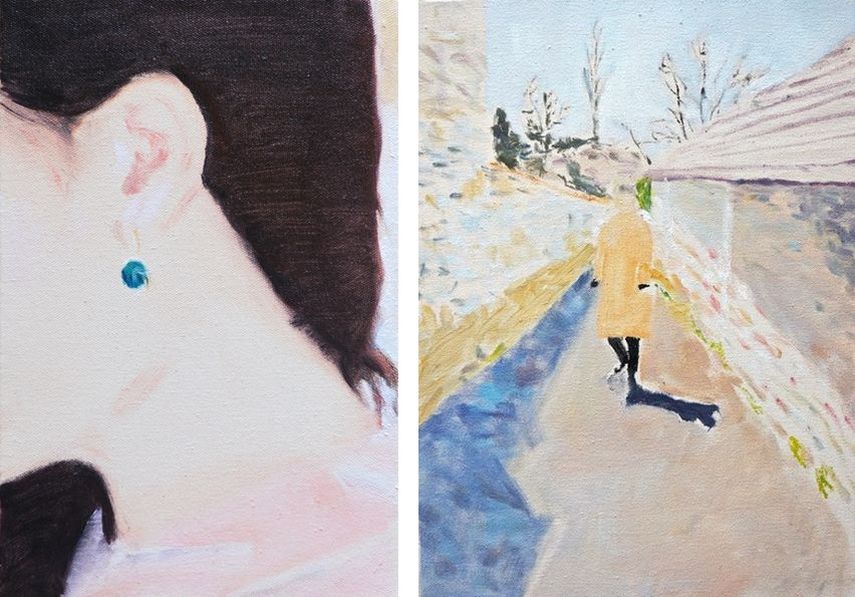 Beautifying the Reality
Using photography in order to create the basic frame and compositions of his work, Moriyama reconstructs and converts them into canvases. Creating an overall improvement in the atmosphere of the specific scene, Moriyama aims to beautify the reality by capturing scenes that are the most poetic. Playing with reflections that create different perspectives, the artist paints the background the same level as the first plane. Treating the background and his subject in the foreground equally, thus canceling the perspective, he creates a very positive, idyllic atmosphere. Throughout his practice, he places the main focus on the light, transparency and fragility.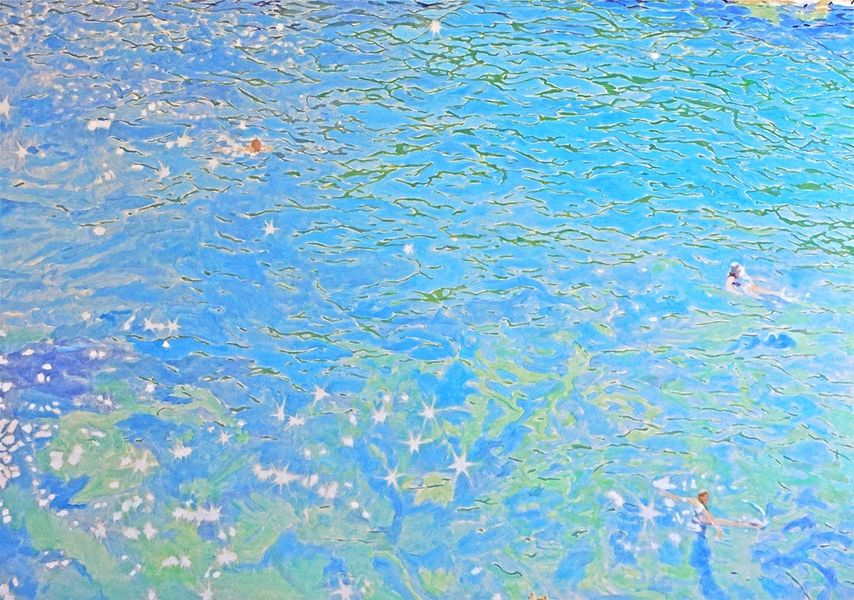 Yuichiro Moriyama Art Exhibition at Green Flowers Gallery
Born in Kumamoto in Japan, Yuichiro Moriyama has been living and working in France since 2005. After initial training at Tokyo University of Art Plastic, he finished his studies at the Ecole Nationale Superieure des Beaux-Arts in Paris. After completing the ENSBA program, he has been assisting the workshop of Jean-Michel Alberola, a French painter who explores the borders of figuration, abstraction, and conceptualism. The exhibition Try to Remember will be on view at Green Flowers Gallery in Boulogne-Billancourt in France until November 26th.
Featured image: Yuichiro Moriyama – Feuilles Mortes, 2016. All images courtesy of Green Flowers Gallery.