The 1980s are marked as a decade of momentous events on the global scale, yet they represent a significant period in art history during which a few extremely gifted artists emerged to full extent. One of them certainly was Jean Michel Basquiat, a celebrated graffiti and street artist who transcended his practice and was adored by the establishment. The year 1983 was significant for Basquiat, since he was able to show his works alongside Cindy Sherman and Keith Haring at Whitney Biennial, and move to Andy Warhol's apartment, where the two worked and hanged out together.
The same year in the midst of a growing fame, he traveled to Tokyo where he was photographed by the Japanese photographer Yutaka Sakano. This unpretentious series of never-before-seen portraits of the artist is a valuable historical artifact and solid proof of his wellbeing. Therefore, Parisian Galerie Patrick Gutknecht decided to present these photographs within an exhibition simply titled Yutaka Sakano: Jean-Michel Basquiat - Tokyo 1983.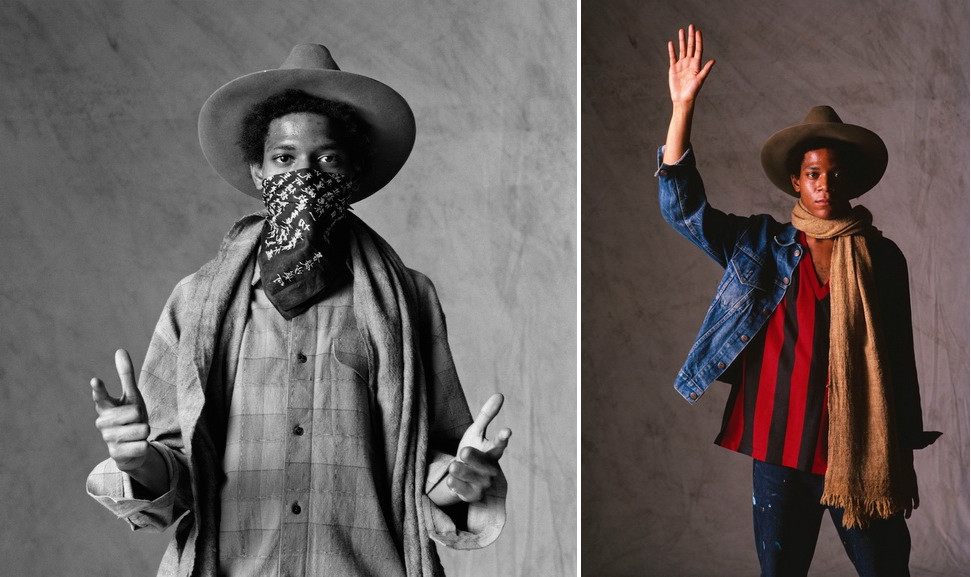 The Encounter
In 1983 Jean-Michel Basquiat, who was already a New York contemporary art star, made a widely unknown trip to Tokyo and was reached by iconic fashion designer Issey Miyake for the purposes of a photo shoot. Yutaka Sakano was already an established Japanese photographer during the 1980s, and he received a call from Midori Kitamoura, Miyake's personal assistant, so the two men met for the first time.
The shot took place at No. 8 studio in the basement of Azabu Studio, which no longer exists, and interestingly so Sakano was not familiar with Basquiat's work.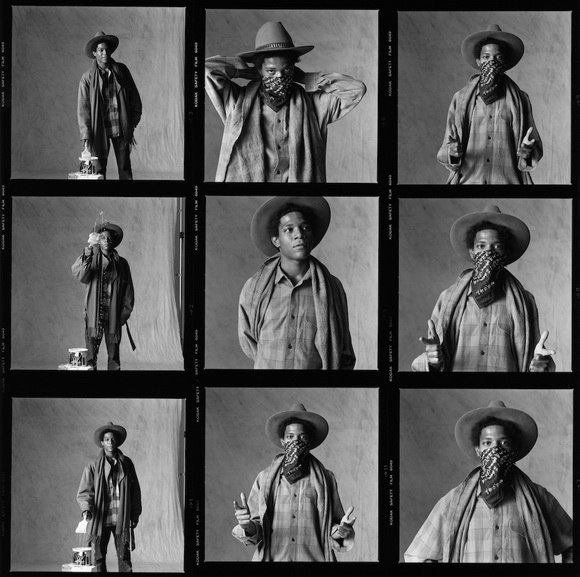 The Selection of Basquiat Portraits
Although the language barrier was there, Sakano managed to take exquisite photos of Basquiat in four looks over three hours. They tell much about Basquiat's personality as well as of his Neo-expressionist paintings. The photographer described Basquiat's openness and flexibility:
In the studio, Basquiat found a can of white paint used to paint the cyclorama, dipped a brush full of paint, and held the brush up in front of his face, splattering the paint as he did so. This surprised everyone present. Each time he repeated the motion, a little more paint got on the leather jacket he had donned. After some time it elicited a scream from Midori. Except for the jeans and moccasins he had been wearing earlier, all of the clothing for the shoot was by Issey Miyake.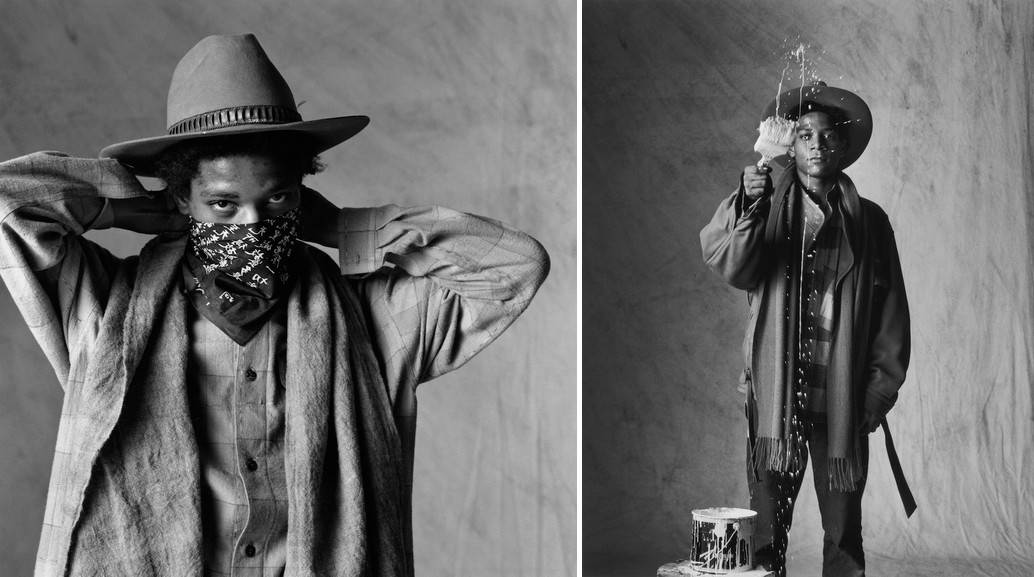 Yutaka Sakano at The Galerie Patrick Gutknecht
Yutaka Sakano created captivating images which reflect his immense sensibility, and the photographic precision. Furthermore, these photographs full of richness, professional and personal generosity are showing the artist in full blaze and are valuable in the context of his early death; they are proof of Basquiat's simplicity and instant happiness.
Yutaka Sakano: Jean-Michel Basquiat - Tokyo 1983 will be on display at The Galerie Patrick Gutknecht in Paris until 19 January 2019.
Featured image: Yutaka Sakano - Jean-Michel Basquiat, Tokyo, 1983 (detail) © Yutaka Sakano. All images are courtesy Galerie Patrick Gutknecht.