The urban jungle and its citizens have been inspiring photographers for decades. Yuto Yamada art is also centered around cityscapes. The Japanese-born urban photographer takes his inspiration from two very different cities: his native Tokyo as the city of his childhood youth, and Berlin as the city where he has been living and working for several years now. Both of these cities are presented in his new body of work soon on view at Urban Spree Gallery. Entitled Berlin/Tokyo, the exhibition takes you on a photographic journey and tells a modernist tale of these two apparently opposed metropolises - the hi-tech Tokyo and the lo-fi Berlin. The exhibition comes a year after Yamada presented his series Berlin Raw at the gallery.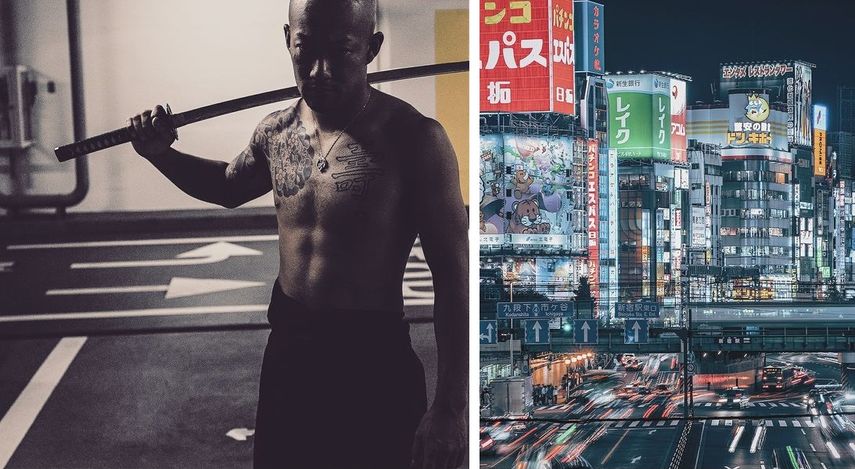 Gritty Berlin and Shiny Tokyo
Expressing the hard-edged era of the 21st century, Berlin has always been famous for its gritty charm. Berlin is dirty, gritty, artsy, alternative and full of history. The cutting edge architecture in glass and steel exists alongside the vast, empty buildings of a post-industrial East Germany. It is also in absolute contrast with the übermodern and shiny photos of Tokyo's illuminated cityscape, a stunning and surreal opposition. With rising skyscrapers, flashing neon signs, contemporary architecture, and bustling streets filled with the newest technology, Tokyo looks like a city from the future where living at the fast pace is an imperative. It is exactly this contrast that is the appeal for Yuto Yamada. And this is the contrast he has managed to capture in his work – with photographs of Berlin situated in abandoned and decaying buildings and very futuristic and shiny ones of Tokyo's illuminated skyscrapers designed in a neo-Tokyo style.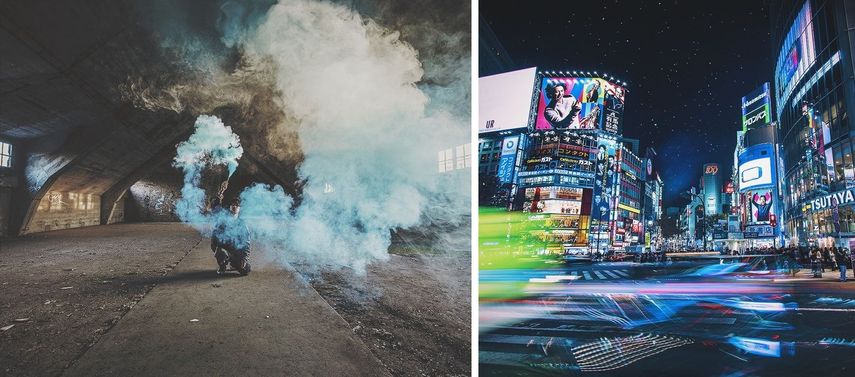 The Practice of Yuto Yamada
Born in Tokyo, Yuto Yamada started skateboarding as early as a teenager. This led him to explore the art found on skateboards, and other American subcultures and their artforms. After having studied abroad in America, Yamada started working as a freelance graphic designer. After moving to Berlin in 2013, he started exploring his other passion – photography.  His work reveals a fascination with the high-rise skyline of Tokyo and the abandoned buildings of Berlin. Exhibited in 2015 at Urban Spree Galerie, his series Berlin Raw captures the dirty abandoned side of Berlin with all its graffiti, destruction and decay.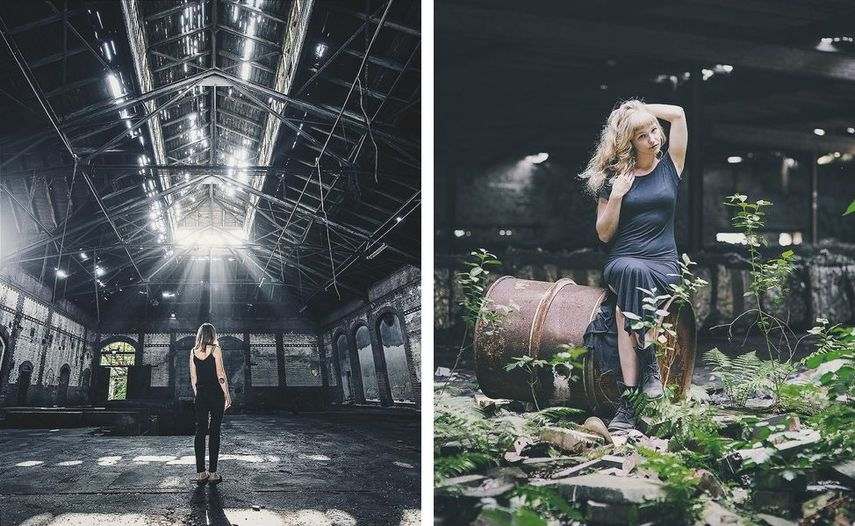 Yuto Yamada Art Exhibition at Urban Spree Galerie
Urban Spree Galerie is an art space in Berlin-Friedrichshain dedicated to urban cultures through exhibitions, artist residencies, DIY workshops, concerts, an art store and a large Biergarten. It promotes a grassroots artistic approach, working closely with street and graffiti artists, urban photographers and contemporary artists. The exhibition Berlin/Tokyo will be on view at Urban Spree's Galerie Ecke in Berlin from November 19th until November 27th, 2016. The opening reception will be organized on Friday, November 18th at 7pm.
Featured images: Yuto Yamada - Berlin/Tokyo. All images courtesy of Urban Spree Gallery.