Yves Klein is, without doubt, one of the most important figures of post-war modernism and his intriguing experimental practice has definitely influenced later generations of artists and movements such as Minimal and Conceptual art. As one of the leading proponents of Nouveau réalisme, Klein was pushing boundaries of traditional media and has largely contributed to the development of performance art.
Still, his oeuvre captivates and excites the researchers, as well as the public, so it is not unusual that the Blenheim Art Foundation has decided to host a brief retrospective exhibition which coincides with the artist's ninetieth birthday.
The idea behind the project is to once again underline the domains of Yves Klein by contrasting his works with the splendor of eighteenth-century palace.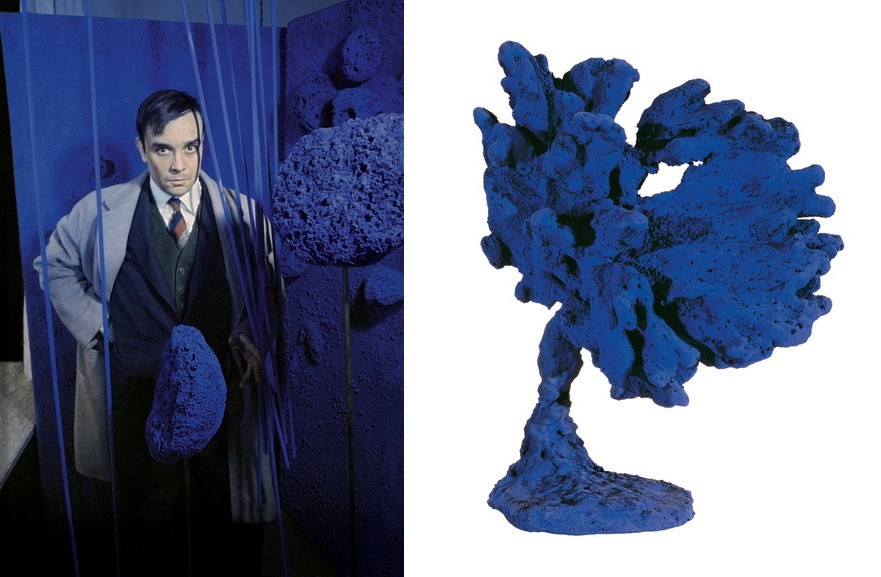 The Contemporary Art in Historical Environment
For five years, the Blenheim Art Foundation has been producing rich and award-winning programs known for moving forward with the interpretation of art history by juxtaposing some of the most iconic artworks and movements, from Michelangelo Pistoletto's Arte Povera works to Jenny Holzer's prolific text-based installations, with a historical surrounding - the birthplace of Sir Winston Churchill.
The UK audience will be able to plunge into the Blue world of Yves Klein; this L'Enfant terrible of visual arts is known for pioneering experiments which combine traditional artistic mediums such as painting and sculpture with dynamic techniques and performance.
Related to that is the invention of iconic vivid ultramarine pigment or the International Klein Blue (IKB) can be marked as a subversive gesture, a reaction to the increasingly commercialized art world.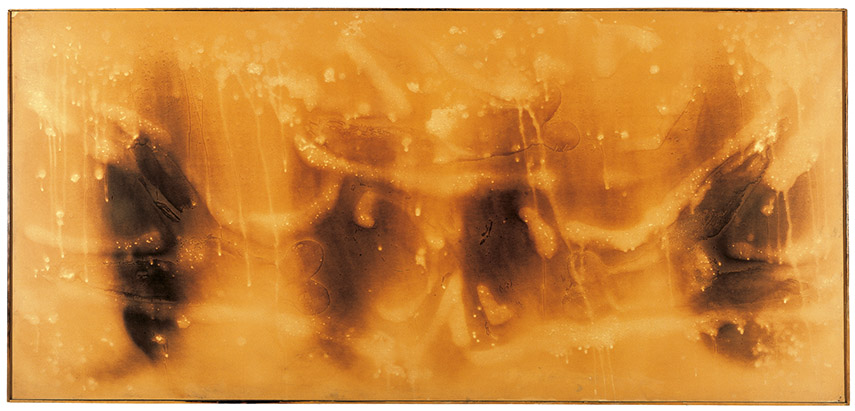 The Selected Works
Over 50 artworks of Yves Klein will be exhibited at the Blenheim Palace, including a large-scale blue pigment installation and a number of Klein's Monochrome Paintings.
The famous Anthropometry series, which were a result of durational performances with models as living brushes, will also be on display. The audience will be able to see dazzling Fire Paintings, as well as Klein's later works in gold.
The magnetic and mysterious Sponge Sculptures, which were made from the sponges Klein painted with, will be shown followed by free-standing sculptures inspired by Classical Greek sculptures painted in IKB.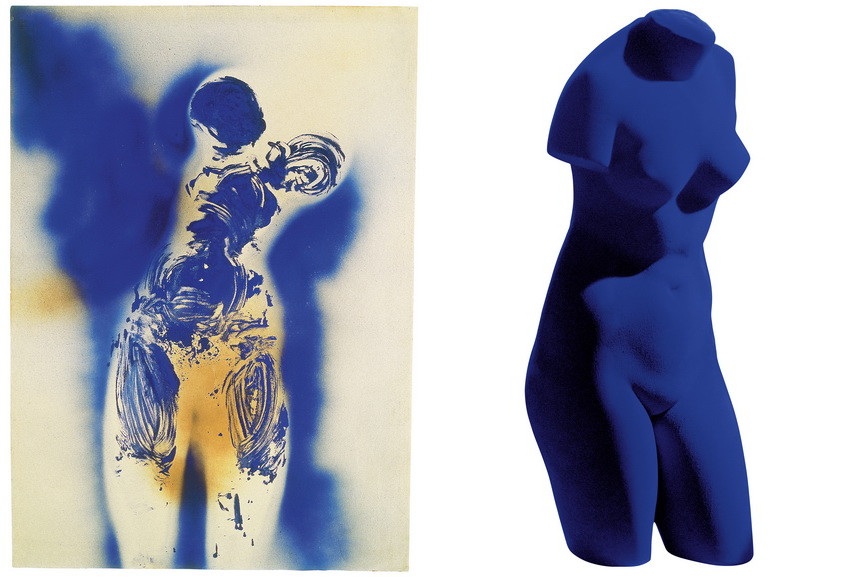 Yves Klein at Blenheim Palace
The expressive works of Yves Klein will be even more accentuated in this scenography, so the contrast of baroque gold and marine blue will cause a dazzling and opulent effect on the audience. In order to emphasize on the decision to host the works of this outstanding master, Michael Frahm, the director of Blenheim Art Foundation, stated:
We are delighted to mark our fifth year by paying homage to Yves Klein, one of the most significant artists of the 20th century. Yves Klein's ideas have been hugely influential on generations of artists and his radical thinking influenced minimal, conceptual and performance art by pushing the boundaries of what art could be. This exhibition will celebrate the universal sensibility of Yves Klein's language and I hope it will touch visitors of all ages with its timeless, enduring and spiritual effect.
The exhibition will also mark the fifth anniversary of the Foundation, a privately owned institution founded in 2014 by Lord Edward Spencer-Churchill, focused on representing modern and contemporary art within its historic setting.
Yves Klein at Blenheim Palace is released in collaboration with the Yves Klein Estate and will be on display at Blenheim Palace in Oxfordshire, England, until 7 October 2018.
Featured images: Yves Klein and the Blue Globe (RP 7) in his atelier, 14, rue Campagne-Première, Paris, France, 1961 © Yves Klein Estate, ADAGP, Paris / DACS, London, 2018 © Photo by Harry Shunk and Janos Kender © J.Paul Getty Trust. The Getty Research Institute, Los Angeles; Portrait of Yves Klein during the shooting the documentary of Peter Morley "The Heartbeat of France". Studio of Charles Wilp, Dusseldorf, Germany, February 1961 © Photo by Charles Wilp / BPK, Berlin; Blenheim Palace, Photo Pete Seaward. © Blenheim Palace. All images courtesy Blenheim Palace.