When the news of Zaha Hadid's death broke in March 2016, the world was in shock. This extraordinary Iraqi woman architect was gone at the age of 65, but her legacy will live on through the curvaceous, mesmerizing constructions erected around the planet. But perhaps we didn't know of all the Zaha Hadid drawings and paintings she created for over a decade before her first building ever saw the light of day, and which are now on view as part of a virtual exhibition hosted by Serpentine Galleries in London. The show comes in as a part of numerous celebration of life and work of Hadid, including the much anticipated Mathematics: The Winton Gallery at the Science Museum.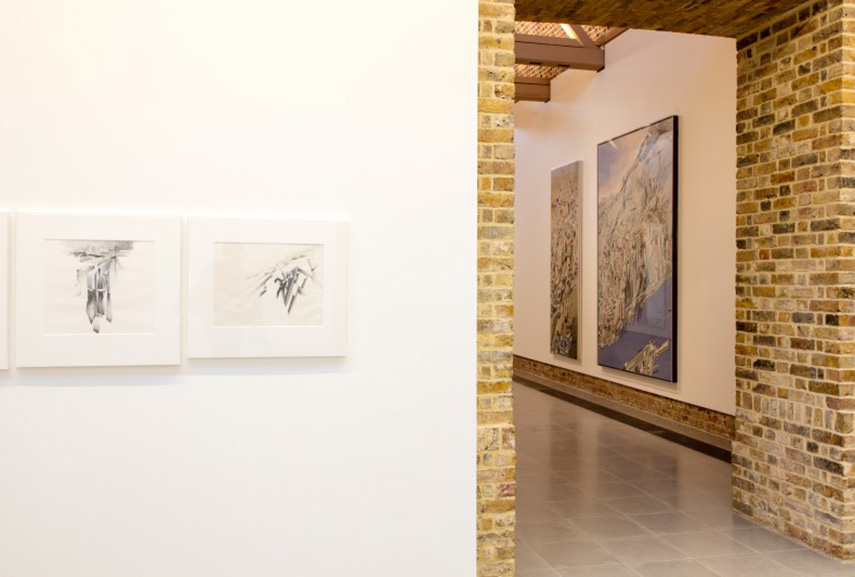 Zaha Hadid: Early Paintings and Drawings
Between the 1970s and early 1990s, Zaha Hadid produced a number of calligraphic drawings and paintings, which were fundamental to her practice. Influenced by Kazimir Malevich, Vladimir Tatlin and Alexander Rodchenko, she used these drawings as the main method for visualising her architectural ideas. On the other hand, painting was a design tool which employed abstraction as an investigative structure for projects and their relationship with their surroundings. Through the works on canvas and paper, as well as the rarely seen private notebooks with sketches which are also on display, we get a glimpse into one of the greatest creative minds and the ideas behind her incredibly light buildings that came to be. The virtual exhibition promises something of a manifesto of an utopian world and discloses Zaha Hadid's all-encompassing visions of arranging space and interpreting realities.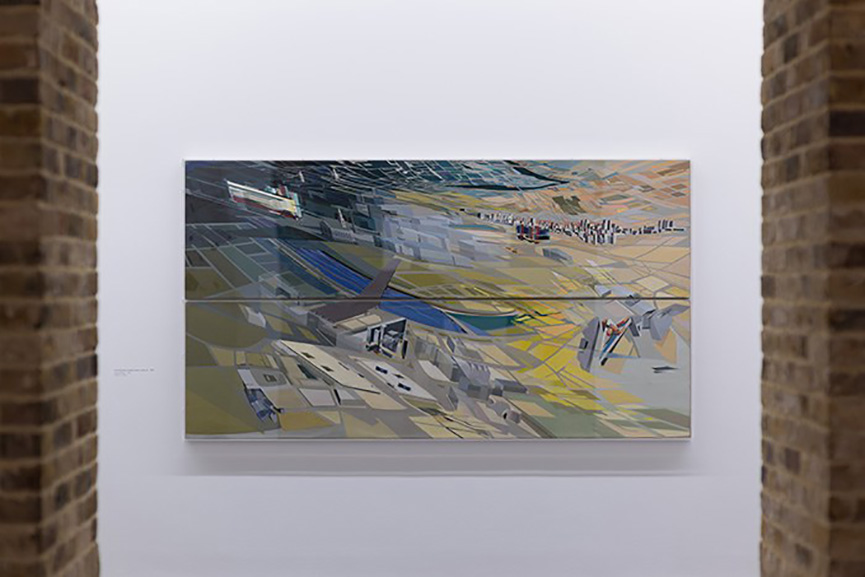 Exploring Reality Through Digital Realms
What makes this showcase a must-see, apart from the very artworks of course, is the digital concept behind the very act of exhibiting, which still represents quite a novelty within museums and galleries. Many of Zaha Hadid drawings and paintings foresaw the potential of digital and virtual reality, as technology has always been central to the work of the architect and her associates. This is why, on the occasion of the show, a series of experimental virtual reality experiences have been specially developed, in partnership with Google Arts & Culture. This installation, divided into four parts: The World (89 Degrees), 1983; The Great Utopia: Tatlin Tower and Tectonic "Worldwind", 1992-93; The Peak: Blue Slabs, 1983; and Leicester Square: Blue and Green Scrapers, 1990, offers a dynamic and immersive insight into the workings of Hadid's paintings and will be available to view in the gallery throughout the exhibition.
A virtual exhibition within the artistic context aims to provide the viewer with an entirely new experience of the artworks and the environment they are put on display in. With the VR equipment getting more accessible by the day, art institutions are beginning to embrace it, eventually going against their own rules and encouraging the visitors to touch the art and engage with it. While today, there are artworks made exclusively for the virtual reality itself, there have also been a few shows dedicated to the pieces from art's history as well, offering a fresh look at them, which subsequently asks for a brand new interpretation. It would seem that the future of virtual exhibition, starting with Zaha Hadid drawings and paintings, as well as the show coming up at the Royal Academy in January, will certainly become a part of the future in exhibiting and presenting artwork.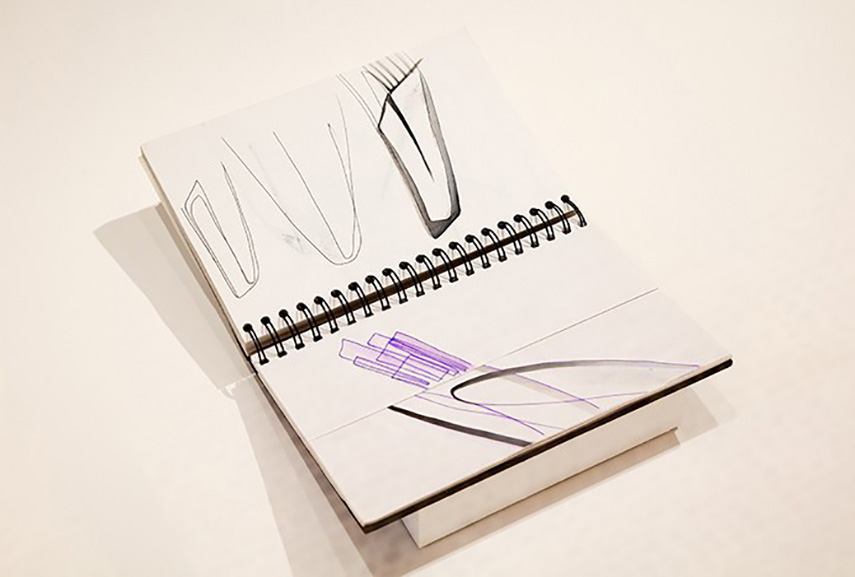 A Virtual Exhibition at Serpentine Sackler London
Zaha Hadid: Early Paintings and Drawings, a virtual exhibition, is on view at Serpentine Sackler Gallery through February 12th, 2017. The venue is an extension completed in 2013 and one of Zaha Hadid Architects' first permanent buildings in central London. Although VR is nothing new for Zaha Hadid Architects, having entirely digitised their design, this is the first time they create it within a show context, and it is the first time Serpentine have had such experience in the Gallery. As part of the event, there will also be talks and tours, held by Agnes Gryczkowska on January 21st and Amira Gad on January 28th, 2017.
Featured images: Zaha Hadid Installation view, Serpentine Sackler Gallery, London, 2016 – 2017. © Zaha Hadid Foundation Image © 2016 Hugo Glendinning and Luke Hayes.