The African art scene seems to be thriving in recent years as the number of interesting young artists grows, and their production quickly receives international acclaim. When it comes to painting, figuration takes the central spot as the youngsters tend to explore their identity in the post-colonial world.
Zandile Tshabalala is the bourgeoning South African painter who devotedly revisits the patterns of black female representation in historical painting, and critically approaches the notion of gaze and the body.
The selection of her latest paintings will be presented in the artist's debut solo exhibition Enter Paradis at ADA \ contemporary art gallery, specialized in the work of emerging artists across Africa and its diaspora.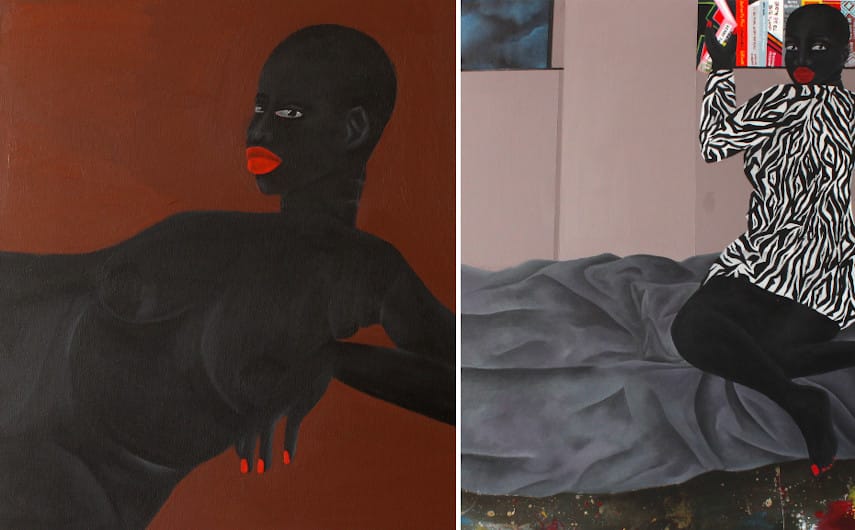 The Black Female Dreamscapes
Although she is currently completing her (BA)FINA from the University of the Witwatersrand, SA, by now Zandile Tshabalala has managed to develop a comprehensive vocabulary through which the artist dissolves the depictions of Back female subjects that were most often based on the exotic view. By refereeing to and revisiting the works of Kerry James Marshall, Njideka Akunyili-Crosby, and Henri Rousseau, she creates sensual, yet powerful acrylic paintings that offer another kind of gaze – the independent one.
Under the title Enter Paradise, Tshabalala imagines a lush and tropical state, while offering an uncanny commentary of reality. The artist briefly commented on her creative process:
I have found myself engaging with the term 'Paradise' in a different manner, moving away from an idealized representation of 'Paradise' to an everyday, tangible perception of smaller 'paradises.' This kind of engagement required me to apply not only full attention to my thoughts and emotions but also awareness to the moments I often overlook.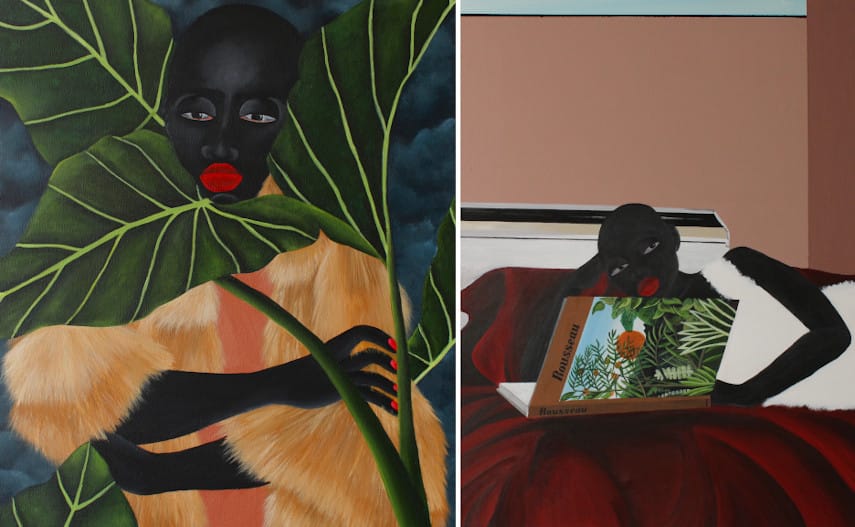 The Works On View
Namely, the artist movies beyond the (Western) paradigm of the Black female figure as an inferior, undesirable symbol, and features a confident, empowered woman proud of her body and sexual energy. By combining a vibrant color pallet and luxurious animal print patterns, Tshabalala creates unique settings that support her intensely pigmented skin-toned figures found in the sensual dreamscape.
The most staggering aspect of the whole series is the fact those are self-portraits that mirror her personal engagement and affirmation of her body in her art.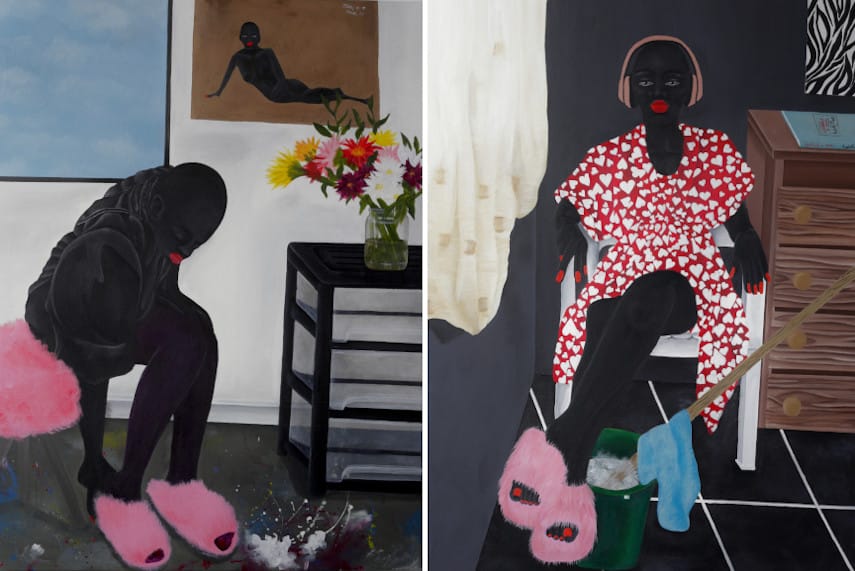 Zandile Tshabalala at ADA \ contemporary art gallery
The upcoming exhibition is the third edition of the gallery's program focused on solo and group exhibitions, off-site projects, talks, and creative partnerships launched in October 2020.
Enter Paradise will be on display at ADA \ contemporary art gallery in Accra from 25 February to 26 March, 2021.
Featured image: Zandile Tshabalala – February Flowers, 2021. Acrylic on canvas, 200 x 120 cm. Courtesy of the artist and ADA \ contemporary art gallery.