A Johannesburg-based visual activist and photographer, Zanele Muholi has documented black lesbian, gay, bisexual, transgender and intersex people's lives in various townships in South Africa for over a decade. As they once explained, their mission is "to re-write a black queer and trans visual history of South Africa for the world to know of our resistance and existence at the height of hate crimes in SA and beyond."
Muholi's latest body of work will soon go on view at the Seattle Art Museum. Titled Zanele Muholi: Somnyama Ngonyama, Hail the Dark Lioness, this international touring exhibition brings together photographs from their ongoing self-portrait series which confronts the complex global politics of race, gender and representation.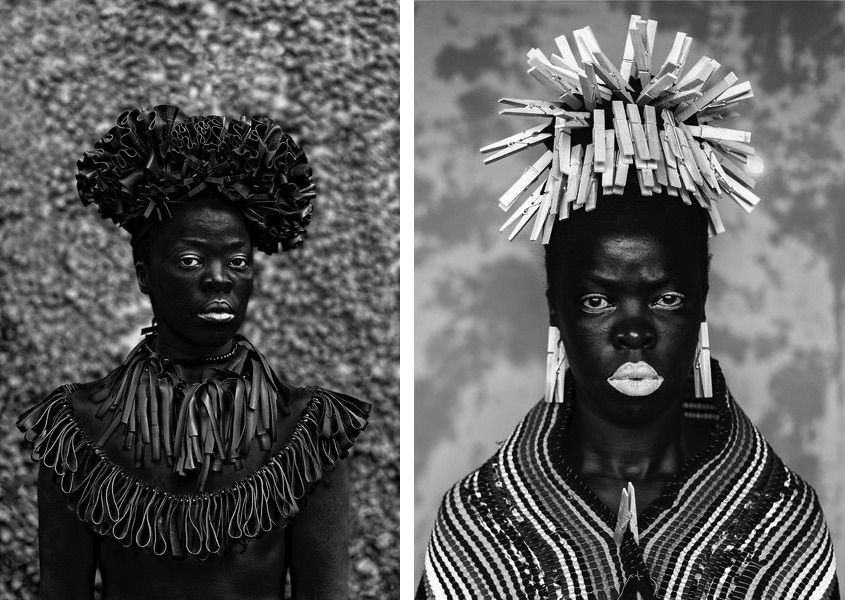 The Representation of the Black Body
In an ongoing series Hail the Dark Lioness, Zanele Muholi becomes both the participant and the image-maker, as they turn the camera on themselves. Traveling around the world between 2014 and 2017, the artist has been staging self-portraits loaded with symbols and moods derived from each location, primarily throughout Europe, North America, and Africa.
Experimenting with different characters and archetypes, Muholi's self-portraits reference specific events in South Africa's political history, such as the Marikana massacre. Each image is drafted from material props in Muholi's immediate environment, such as scouring pads, clothespins, cowrie shells, and washing machine tubes, which become evocative and historically loaded. Using their body to confront the politics of race and representation, they question the way the black body is shown and perceived, exploring the possibilities of a black woman in today's global society.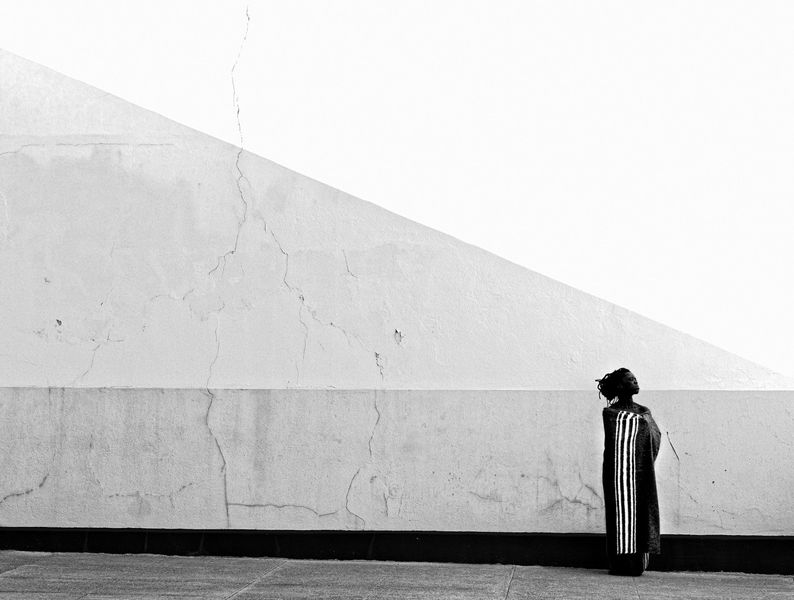 Reclaiming Blackness
By exaggerating the darkness of their skin tone, Muholi reclaims their blackness and offsets the culturally dominant images of black women in the media today. Muholi explained that blackness is "continuously performed by the privileged other":
My reality is that I do not mimic being black; it is my skin, and the experience of being black is deeply entrenched in me. Just like our ancestors, we live as black people 365 days a year, and we should speak without fear.
Each portrait is given a meaningful name in Zulu, the first language of the artist. Characterized by the direct and uncompromising gaze of the artist, these psychologically charged portraits pose critical questions about social justice, human rights, and contested representations of the black body.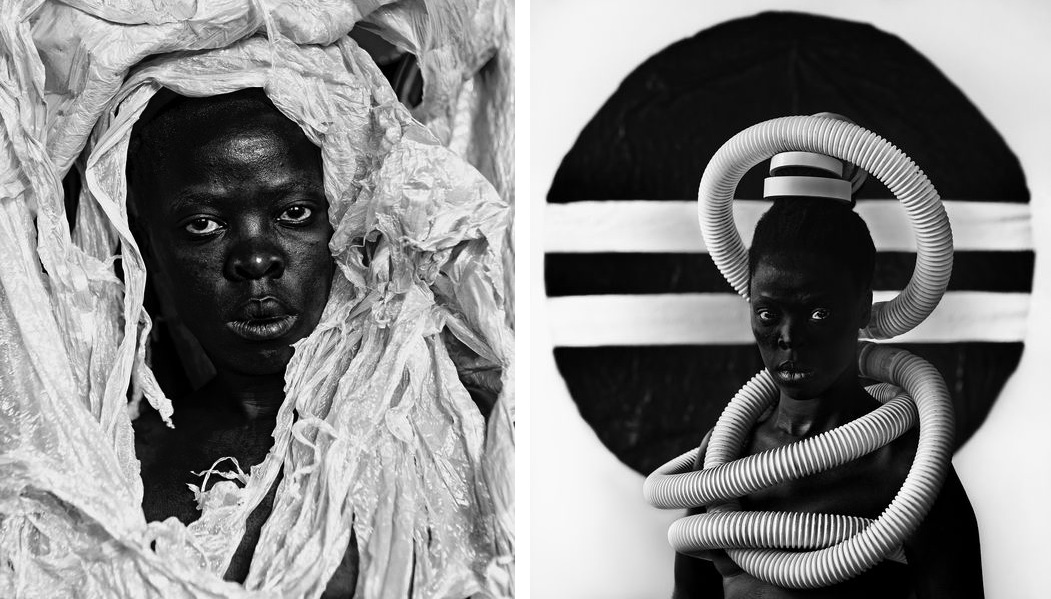 Zanele Muholi at the Seattle Art Museum
Curated by Renée Mussai, Zanele Muholi: Somnyama Ngonyama, Hail the Dark Lioness will take place at the Seattle Art Museum until November 8th, 2019.
The exhibition is organized by Autograph, an arts charity based in London, UK, that shares the work of artists who use photography and film to highlight issues of identity, representation, human rights, and social justice.
Featured image: Zanele Muholi - Julile I, Parktown, Johannesburg, 2016 © Zanele Muholi. Courtesy of Stevenson, Cape Town/Johannesburg and Yancey Richardson, New York. All images courtesy Seattle Art Museum.