Art as a movement has been a medium ever since its appearance, connecting and bridging gaps in almost every aspect of human society. Whether it's due to personal preferences, culturally inherited norms or knowledge we've acquired over time, the colorful spectrum that is art is filled with countless variations in all of its segments. Like Yin and Yang, Zhu Jinshi Exhibition that is being hosted by Blum & Poe at the start of the next year tries to manifest the importance and inevitability of differences between eastern and western art. With Zhu Jinshi's steeped background and knowledge of both directions in art, and a long history of representing influential contemporary artists of Blum & Poe, the exhibition is certain to appeal to both sides of today's artistic world.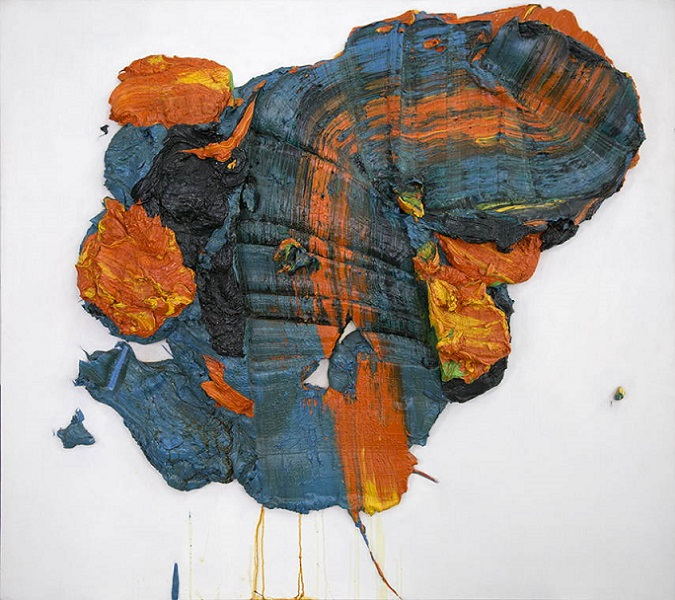 Two Sides of the Coin in Zhu Jinshi's Art
The exhibition being presented by Blum & Poe is one in a series that showcases the history of postwar art in China, Japan and Korea, putting eastern and western art in comparison. Needless to say, Zhu Jinshi left his mark on both. Growing up during the Cultural Revolution, the artist, born in 1954 in Beijing, developed his early artistic identity around the oppressive contexts of hard labor and Chinese socio-political history. After being denied a show at the National Gallery in Beijing in 1979, Zhu showcased his work as a part of an unauthorized exhibition just outside of the said museum, which was seen as a radical leap in Chinese cultural expression. By the mid 1980s, a lot of Chinese artists had relocated to western countries, including Zhu Jinshi who moved to Berlin in 1986. Spending twenty years in the west, Zhu's work was profoundly influenced by German expressionists, which is notable in dense lashings of color in his abstract artwork.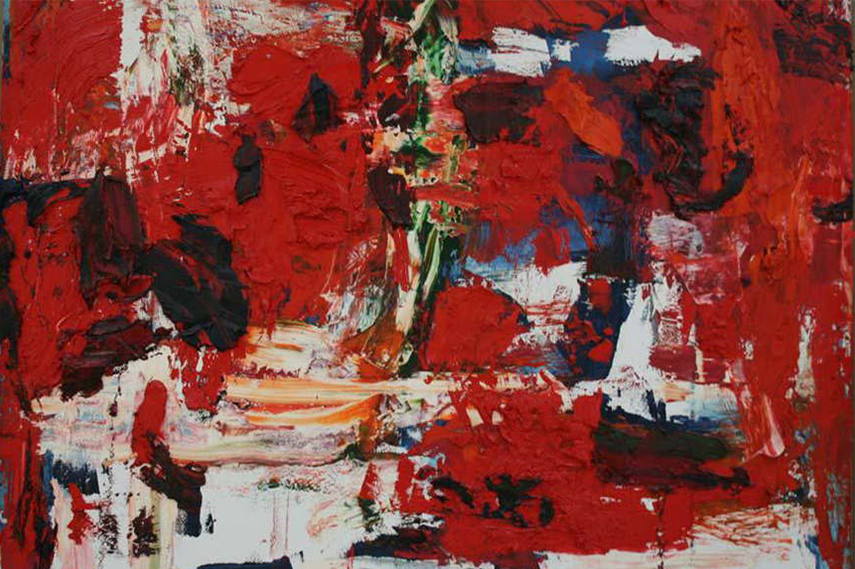 Emptiness and Abundance on Display
The paintings that will be on display at Blum & Poe embody Zhu's painting practice, which can be divided into two major parts. One was heavily influenced by his time spent in Berlin, leaving a mark on his paintings in the form of thick layers of paint covering the canvas end to end, often the depth of a human hand. These traits can even be seen on certain sculptures, like the Bank (2013) and Head Sculpture (2015) which consist of enormous slabs of paint laid upon plinths. The other direction Zhu has taken his art towards is referred to as Liu Bai, which in direct translation from Chinese means: "leaving blank." He goes beyond the artwork itself and interprets the idea as a form of "blackness" rather than "emptiness", thus embedding a philosophical foundation into his paintings by redefining this traditional approach to compositional balance in Chinese painting. We can see these ideals embodied in an all black painting named Kant (2015). With its one-inch deep surface scored by a web of shallow rabbets and ripples, it too will make its appearance at the exhibition.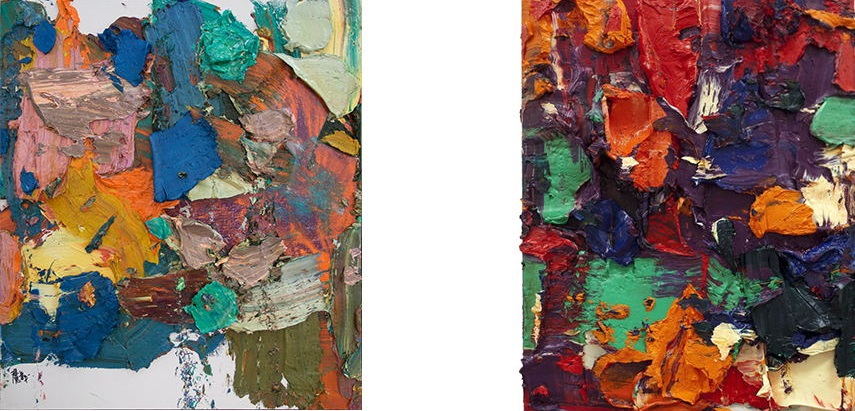 Zhu Jinshi Exhibition at Blum & Poe in New York
Presenting paintings from both end of the spectrum, using colorful, vivid and almost physical thick-layered paintings on one hand, and void, empty, yet spiritual Liu Bai paintings on the other, Zhu Jinshi exhibition is certain to invoke a plethora of feelings and sympathy. The Zhu Jinshi exhibition will be hosted by Blum & Poe in New York, from January 7th to February 13th, 2016, with an opening reception being held on Thursday, January 7th, 2016, 6 - 8 PM.
Featured images in slider: Zhu Jinshi - Dancing with the Devil 1, 2013 (detail) - Courtesy of the artist and Blum & Poe; Zhu Jinshi - Everybody's Thick Quilt, 2012 (detail).