As the holiday season is around the corner, Galerie Zimmerling & Jungfleisch has prepared an extra special Christmas gift for all art lovers. In order to ring the winter season, Galerie Zimmerling & Jungfleisch announces a group show entitled Rock The Bells. For this winter group show, the gallery will present new faces who have not been exhibited before in the gallery. Featuring five internationally renowned artists, the compilation of artworks will be as unexpected and multifaceted as the line-up of the artists itself. Visitors will have an opportunity to see wooden sculptures by Aaron De La Cruz, amazing paper works by Nuria Mora, stunning canvases by Dave Kinsey and Curiot, prints by Thomas Bestvina, and much more.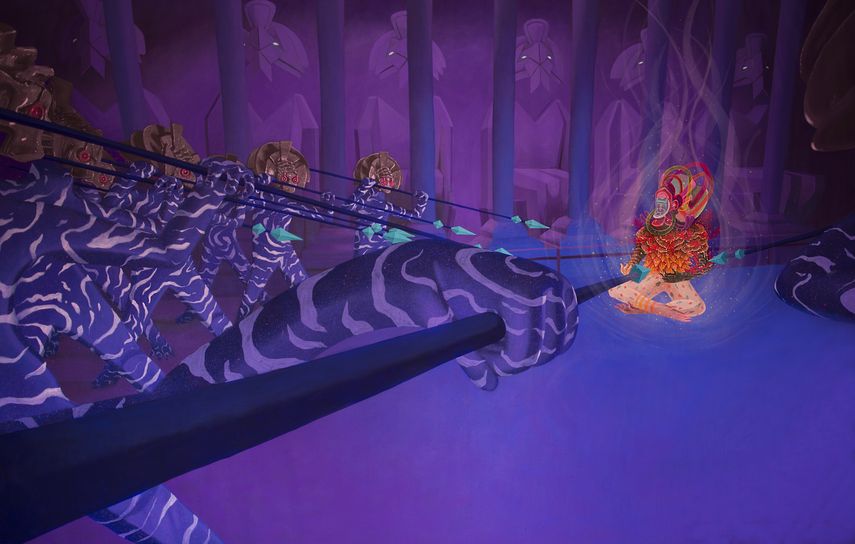 Aaron De La Cruz, Nuria Mora and Dave Kinsey
Born in Los Angeles and raised in Fresno, the artist and designer Aaron De La Cruz is best known for his minimal yet cryptic approach that combines graffiti and illustration. Besides predetermining the balance of negative space within the lines of the composition, his works are completely freestyle. Based in Madrid, the Spanish artists Nuria Mora is best known for her large-scale abstract murals. Colorful and geometric, these pieces pop up on walls around the world as site-specific murals that follow textures and shapes of the facades. The work of Dave Kinsey attempts to capture the universal essence of the human condition. In order to symbolically portray the contemporary life, he constructs multi-layered, textured environments that echo the complexities and challenges of our existence.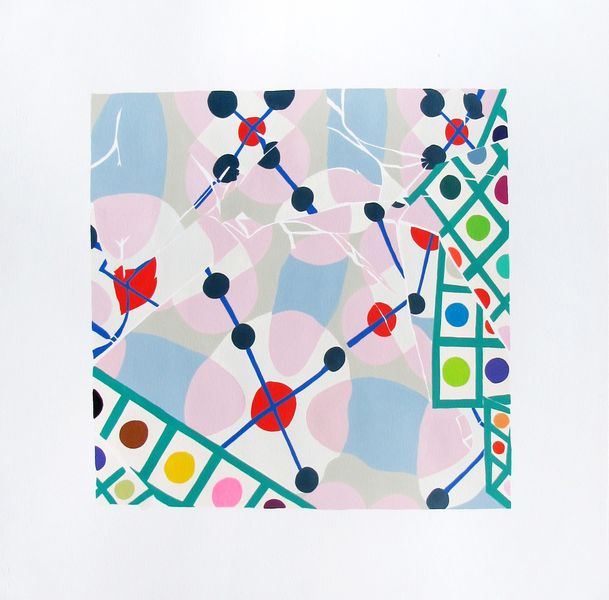 Curiot and Thomas Bestvina
Strongly influenced by his culture and its aesthetics, the Mexican street artist Curiot has created his own world of mythical half-human, half animal creatures. Exploring the legends of Mexican folklore, he incorporates a variety of symbols from Aztec prints to sugar skulls. He has developed a unique style characterized by the rich color palette and sound geometrical patterns. The Swiss artist Thomas Bestvina creates mixed media paintings on either canvas or glass. Influenced by different ideas, thoughts, or statements, his experimental and abstract works consist of letters either spray-painted or palette knife applied acrylics or oil. In his works, he moves in and out of gesture and form.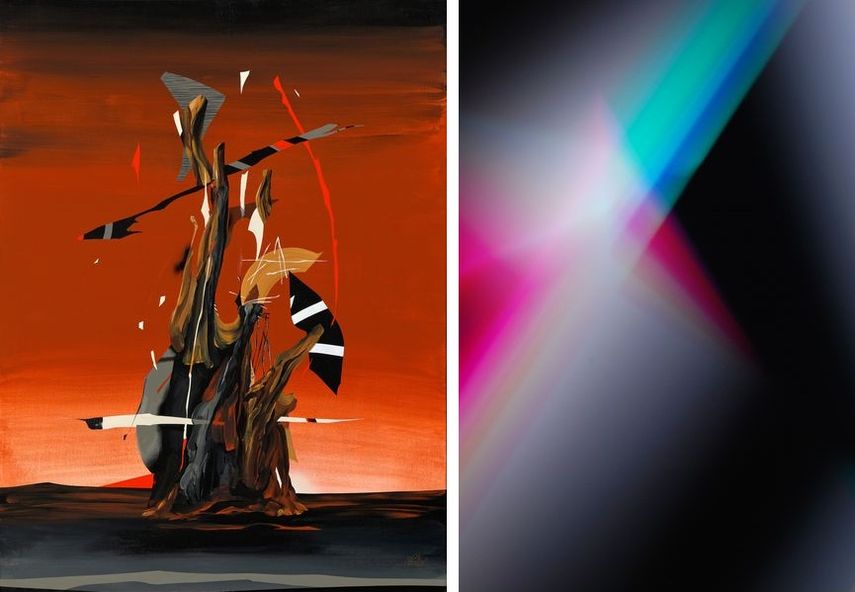 Galerie Zimmerling & Jungfleisch Group Show
Located in Saarbrücken, Galerie Zimmerling & Jungfleisch persues a clear contemporary art program with an emphasis on Urban Contemporary Art. Besides selling art and curating exhibitions, the gallery also arranges and supervises facade mural paintings and places artists in contact with private or business art clients. The exhibition Rock The Bells will be on view from November 17th, 2016 until January 14th, 2017. The opening reception will be held on Thursday, November 17th at 7pm.
Featured image: Aaron De La Cruz - Wooden Sculptures, 2016. All images courtesy of Galerie Zimmerling & Jungfleisch.