Swiss artist Zimoun is mostly known for his installations and sculptures, which generate movement, sound and noise. But apart from being called an artist he is also an engineer, an architect, a craftsman, arranger, researcher and conductor. A series of his works will be on view at Zurich's SOON Gallery, displaying simple mechanical elements and materials from everyday life combined into complex organisms which continuously evolve. One of the most prominent voices of new media and technology in art, Zimoun is a self-taught creative whose artworks have been exhibited worldwide and can be found in the most prestigious collections.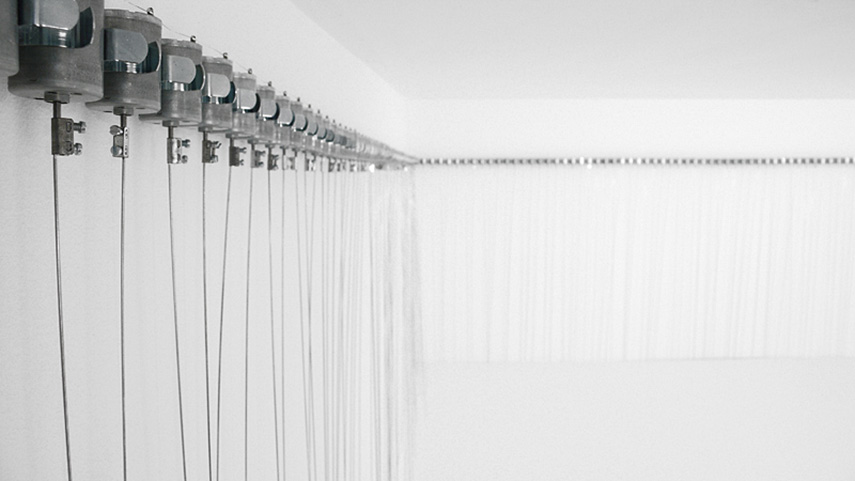 The Sound of Moving Art
The art is Zimoun is rather simple, yet entirely functional, as he constructs platforms of sound from scratch. He uses commonplace industrial objects and discarded materials, minimalistic yet charged with a kind of artistic tension between the mechanic and the organic. Some describe these pieces as graceful works of playful poetry, using components like packing paper, cardboard boxes, ventilators, prepared dc motors, cotton balls, water, wire, plastic bags. The sound produced by these constructions and the interaction of the elements that are part of it are the essence of his works, leading the viewer to conclude that what they hear is what they see, an electromechanical sound-making organism. The noise we hear makes us wonder, inquire, explore the way they are coming to life before our very eyes.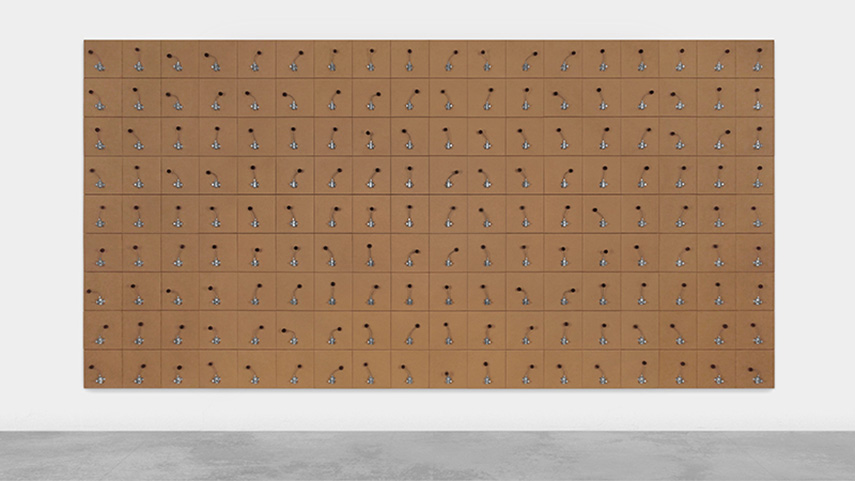 Various Amounts of Motor, Cardboard and MDF
Perhaps it is with eyes closed that we should experience the moving art of Zimoun. His installations will make sounds that might appear familiar, like the sound of rain, or motors running, or the wind blowing. Yet we know they are coming from different sources, from the things we see and use for other purposes and to which we have attributed only one specific meaning. What Zimoun does is make us question our own decisions and categorizations, allowing us to see - and hear - things in a brand new way we probably did not know existed. His pieces are captivating, alluring, intriguing in the most entertaining way, one that involves physics, chemistry, math and finally art, creativity, intuition and innovation.
Zimoun - Compilation Video 3.6
Zimoun Art at SOON Gallery
Various Amounts of Motor, Cardboard and MDF, an exhibition of Zimoun art, will be on view at SOON Gallery in Zurich, Switzerland, from October 13th through November 5th, 2016. The show will offer a chance to enjoy rhythm and appreciate silence, to experience chaos and order at the same time, to develop an entire multitude of approaches to what sound is, what installations are, what this form of art can illicit in a viewer through a spectacular effect. The opening reception is scheduled for October 13th, from 5pm to 8pm.
Featured images: Zimoun - 250 prepared ac motors, 325 kg roof laths, 1.8 km rope, 2015; Zimoun - 121 prepared dc-motors, cardboard elements 8x8cm, 2011. All images courtesy SOON Gallery.