The CES Gallery, aka Carl E. Smith Gallery, continues to offer a great selection of exhibitions. After the six-artists group show titled When It Is Dark Enough and the first solo of the duo Doty/Glasco, which ended only a few days ago, the Los Angeles space will now host another pair of artists in two separate spaces: Zin Helena Song at the Main Gallery and Scott Anderson at Focus Space. The radically different forms of art created by the two artists give us an extensive look at today's society and culture from distinguished angles.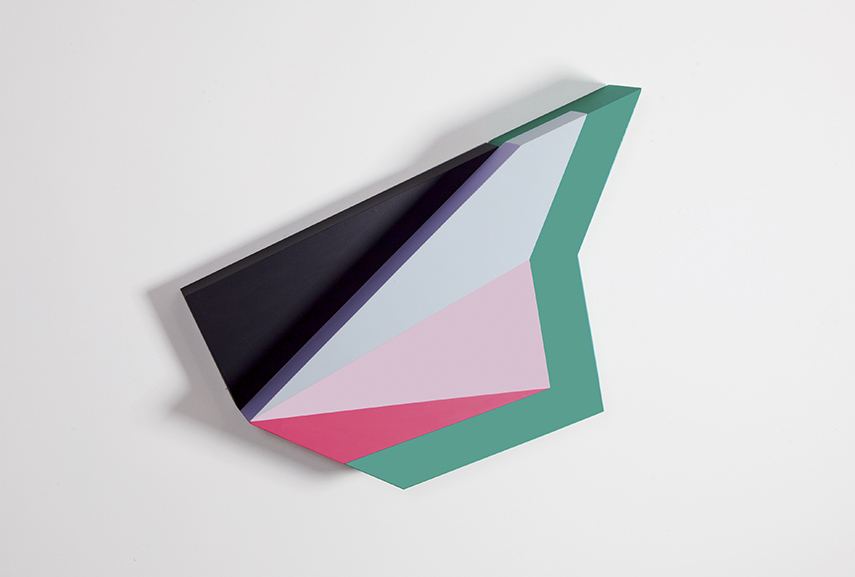 The Shapes of Zin Helena Song
Combining the two influences in her life, Western and Asian, Korean-born and American-based artist Zin Helena Song makes paintings in form of geometrical sculptures. Her hard-edged, three-dimensional pieces are painted in uniform colors with such precision, and do not follow defined dimensions and shapes - only a unique style reminiscing of Mondrian's geometrical studies. The art of Zin Helena Song penetrates its surrounding space by hanging on the walls, defined by smooth colored angles that turns them into miniature abstract works of architecture. Her series titled Polygon in Space is inspired by movement, while the Origami one represents a proper sculptural reinterpretation of the paper-folding tradition of exquisite appearance and impact.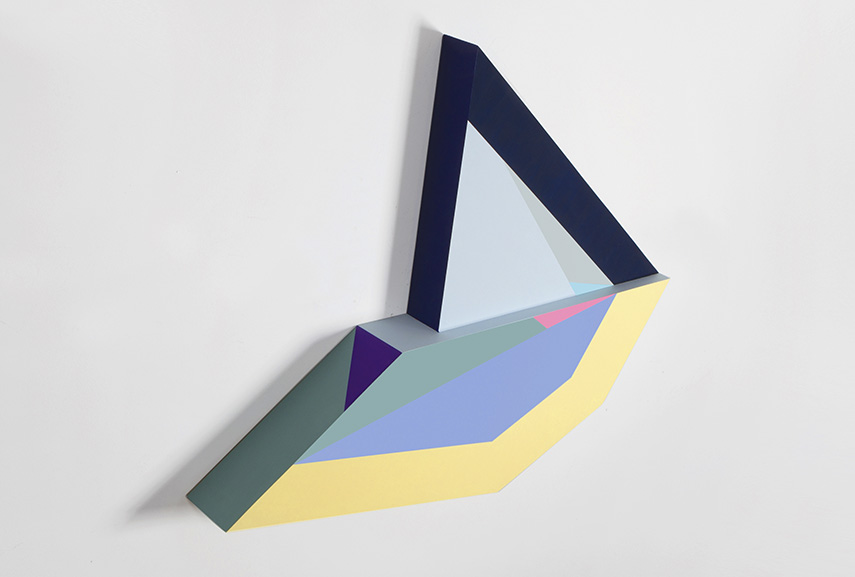 Scott Anderson's Dystopian Abstraction
In the works of Scott Anderson, we have another kind of abstraction. His colors are bright, yet put in contrast with depths of blackness, his elements are figurative and fluid, and his art is simply surreal, very visually appealing while taking notes of the popular culture. Often described as "dystopian" and "apocalyptic", the art of Scott Anderson deals with the satirical icons of our culture, including the controversial Slavoj Žižek, a Slovenian philosopher and critic who often applies the theories of psychoanalysis on sociology and pop culture. Aside from depicting personalities, Scott Anderson's paintings explore political revolutions and capitalism, setting them in a utopian environment and offering many symbolic messages yet to be construed.
Zin Helena Song and Scott Anderson at CES Gallery
Zin Helena Song moved to New York from Seoul, South Korea, in 2009. She completed her MFA at Long Island University Post in 2014. She received O'Malley Scholarship in 2013 and the Eleanor Lockwood Memorial Award in Sculpture (2014). Her work has been acknowledged in numerous publications including MOMA PS1 Studio Visit, The Jealous Curator and The Brooklyn Rail. Scott Anderson received his MFA from the University of Illinois at Urbana-Champaign. His work has been featured in numerous magazines, including Beautiful Decay, Daily Serving, Fecal Face, Bon Magazine. He lives and works in New Mexico.
The exhibitions of works by Zin Helena Song and Scott Anderson will be on view at CES Gallery's Main Gallery and Focus Space respectively, from March 21st through April 18th, 2015 in Los Angeles, USA. Be sure to check out the catalogue with Zin Helena Song's works and price range, as well as the one of Scott Anderson!
Sign up for My Widewalls for more art you like!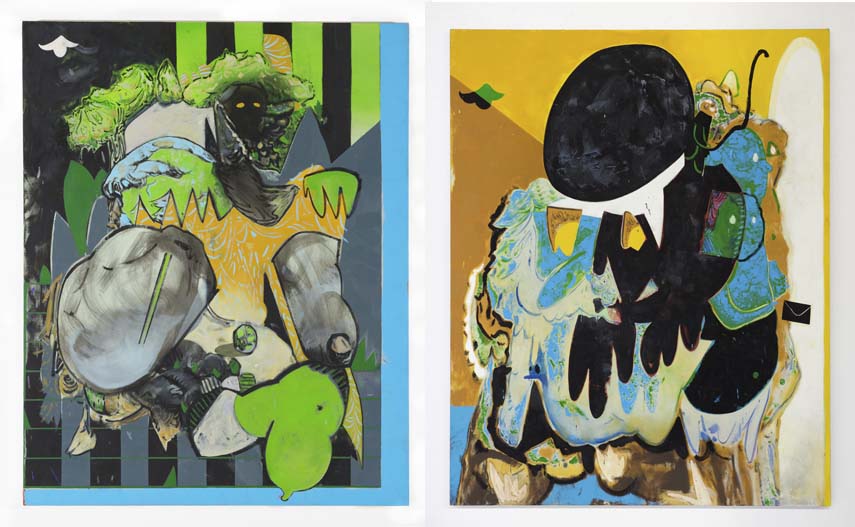 Images courtesy of CES Gallery.