Established in 2002 by Zélika Garcia, ZⓢONAMACO is the leading art fair in Latin America with four events taking place twice a year during February and August in Mexico City. Each year, the fair brings together the largest selection of leading and emerging international galleries.
The 16th edition of ZⓢONAMACO México Arte Contemporáneo and the 9th edition of ZⓢONAMACO Diseño are coming back this February, gathering more than 70 galleries with artists of international relevance. Alongside a comprehensive exhibition program, the fair will also host a series of conferences with international guests and a wide selection of parallel activities with shows at the most outstanding galleries and museums in the country.
The fair will once again become an important meeting point for collectors, art world professionals and art enthusiasts.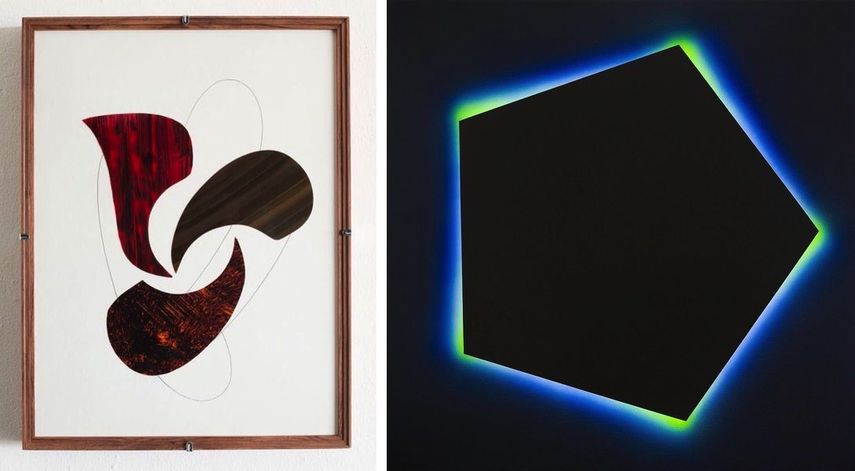 ZONAMACO 2019 Exhibitors
At edition 2019, the Main Section of ZⓢONAMACO México Arte Contemporáneo will bring together more than 70 galleries with artists of international relevance, under the selection of a committee made up of Stefania Bortolami from Bortolami Gallery, New York, Ben Loveless from Galerie Nordenhake, Stockholm/Berlin, Patricia Ortiz Monasterio from Galería OMR, Mexico City and Fernando Mesta from House of Gaga, Mexico City.
Among highlights are Galeria Miquel Alzueta from Barcelona, a space that merges contemporary art with architecture and design from the XX century; Beers London, with a program dedicated to the exploration of diverse thematic, aesthetic, and political concepts, while highlighting an approach to contemporary art that is both progressive and thought-provoking; Galleria Continua from San Gimignano, Beijing, Les Moulins and Habana, dedicated to giving continuity to contemporary art in a landscape rich with the signs of ancient art; GINSBERG from Lima, a space of contemporary Latin American art and culture based in Lima, Peru; and Galerie Lelong from New York and Paris, representing mid-career and established artists at the forefront of the international art world working across all media; among others.
Curated by José Esparza Chong Cuy, the section New Proposals is providing space for artistic practices that aim to change frameworks, showcasing work by artists that points towards imaginative and experimental ways of living and thinking. Some of the galleries exhibited in the section are Central Galeria from São Paulo, organizing exhibitions and encouraging debates around contemporary art; Galeria Mascota from Mexico City, a new project space providing a platform with a focus on the work of emerging foreign artists; and Yam Gallery from San Miguel de Allende, with a bold representation of established and up-and-coming artists from Mexico, Chile, Argentina, Canada and France.
Curated by Kiki Mazzucchelli ZⓢONAMACO SUR will attempt to "take the temperature of art world' by examining yet another recent trend in artistic practices; this time with a focus on the idea of the 'performative'." Some of the galleries exhibiting in this sector are C24 Gallery from New York, committed to showcasing contemporary art with an emphasis on a plural program exhibiting established artists; kurimanzutto from Mexico City, a space for viewing and contemplation, but also they also support criticism and research; and Marignana Art from Venice, exploring many expressions of contemporary art research, focusing both on new generations of artists and on those already internationally acclaimed.
The Modern Art section features historic pieces by international artists and provides an outlook on different genres, as well as emblematic pieces mainly created during the 20th century. Some of the exhibitors showcased here are Pablo Goebel Fine Arts from Mexico City, showcasing great Mexican and Latin American masters and promoting the careers of talented young artists, either in individual or collective exhibitions; La Cometa from Bogota, focusing on the representation, promotion and dissemination of Colombian and Latin American artists; Smith-Davidson Gallery from Amsterdam/Miami, exhibiting a dynamic range of leading modern and contemporary art in various mediums.
The List of Exhibitors
Parallel Activities
Alongside a comprehensive exhibition program, the fair will also host a program of conferences with international guests and a wide program of parallel activities with exhibitions at the most outstanding galleries and museums in the country.
The program of parallel activities includes the exhibition Noe Martínez - The demands of memory at PARK Gallery, the study visit of the Diego Perez studio, solo exhibition of the Peruvian artist Jesus Pedraglio Belmont at Alfredo Ginocchio Gallery, studio visit of the Studio Ima, and exhibition of pictorial work and realization of specific site piece by Enrique Minjares Padilla at Garash, among others.
The program of conferences will present Glenn D. Lowry (Director, MoMA) in conversation with Inés Katzenstein (Curator of Latin American Art, MoMA), Bob Colacello (writer and editor, Interview Magazine) in conversation with Eugenio López (President, Fundación Jumex) discussing Andy Warhol's legacy, artist talk with Laura Lima, and Tina Kim (Founder and Director, Tina Kim Gallery), Doryun Chong (Deputy Director, M+ Hong Kong) and Jérôme Neutres (Curator of Exhibitions, Grand Palais) discussing collecting Asian art, among others.
The Location of ZONAMACO 2019
Practical Information
ZⓢONAMACO 2019 will take place at Centro Citibanamex, Hall D in Mexico City from February 6th until February 10th, 2019. The opening reception will take place on Wednesday, February 6th, from 4 to 9 p.m.
The doors of the fair will be open to the public from 12 to 9 p.m. on Thursday, Friday and Saturday and from 12 to 8 p.m. on Sunday. The price of the General ticket online will be Mex$ 275 (≈$14.4) (Mex$ 170 (≈$9) for students), while the price of the Venta CITIBANAMEX will be Mex$ 100.
For more information, visit the official website of the fair.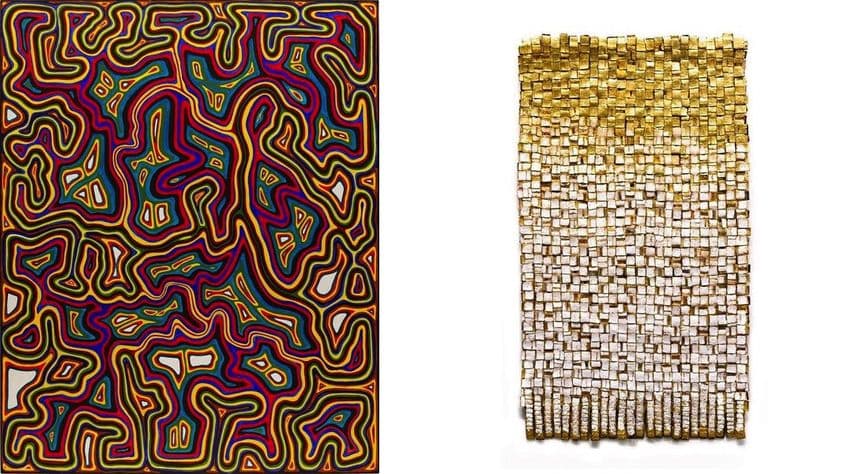 Featured images: ZⓢONAMACO 2018. Courtesy of ZⓢONAMACO.