Latin America's leading art fair platform, ZⓢONAMACO hosts four events that take place annually during February and August in Mexico City. Two comprehensive events, ZⓢONAMACO FOTO and ZⓢONAMACO SALÓN are coming back to Mexico City this August, so be sure to visit this extraordinary event.
Dedicated to promoting and boosting photography sectors in Mexico City, ZⓢONAMACO FOTO 2018 will feature vintage, modern and contemporary photography, once again establishing Mexico as the center of the photography world. With the help of a selection committee comprised of renowned international gallerists, the fair will expand the panorama of photography in the country. In addition to the extensive gallery program, it will also present the first edition of the PHOTOBOOKS section and the second edition of ZⓢONAMACO SOLO.
Celebrating its fifth edition, ZⓢONAMACO SALÓN will serve as the meeting point for international antiquarians. The public will have an opportunity to see sculpture, painting, graphics decorative arts, furniture, lamps, silver, tapestries, rugs, textiles, documents, manuscripts, medals, maps, masks, numismatics, tools, collectible cars and motorcycles, and other artifacts and objects produced before 1960. For the first time, the fair will expand its offer to also include objects produced after 1960. As every year, nationally renowned institutions, such as the Museo de la Revolución and Fomento Cultural Citibanamex, will participate in the fair.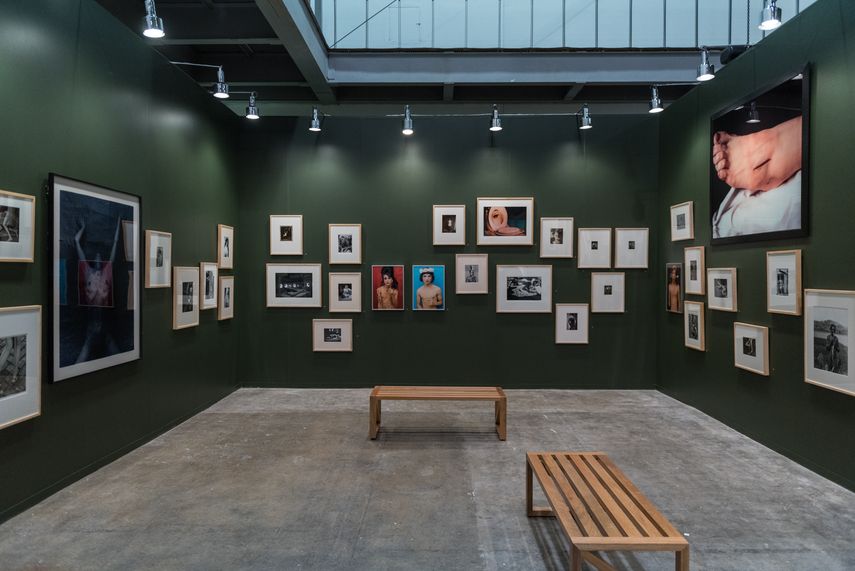 ZⓢONAMACO FOTO and ZⓢONAMACO SALÓN Exhibitors
In its general section, ZⓢONAMACO FOTO will present 18 international exhibitors, including ALMANAQUE from Mexico City, with Aglae Cortés, Mara Sánchez-Renero, Tania Franco-Klein, Paul Mpagi Sepuya and Danila Tkachenko; ARTE GLOBALE from London, with a new series by Giovanni Cocco and Kevin Graham PDX CONTEMPORARY ART from Portland, with works by Amjad Faur, Georgina Reskala, Masao Yamamoto and Joe Rudko; and Terreno Baldío Arte from Mexico City which includes artworks by Pablo Boneu, Javier Hinojosa and Javier Marín; among others.
The ZⓢONAMACO SALÓN will present an exhibition space equipped with vintage furniture with a selection of works of the exhibitors of the fair, curated by Javier Carral from Trouvé and Maggie Galton and María Eladia Hagerman from Onora. Among 23 international exhibitors are Safra Antigüedades from Barcelona and Miami, featuring works by José Luis Cuevas, Julio Le Parc, Salvador Dalí, Rufino Tamayo, Joan Miró, Pablo Picasso and Leonora Carrington; Galerie du Palace from Paris, including daguerreotypes from the first half of the 19th century; Silver Craft from Cochabamba, returning with contemporary silver pieces in colonial style; and Punto Mineral, presenting a selection of minerals, quartz, pyrites and fossils of the Middle Jurassic; among others.
The List of Exhibitors
PHOTOBOOKS and ZⓢONAMACO SOLO
This year, the fair will inaugurate a PHOTOBOOKS section, aiming to amplify the impact of photography through new ways of collecting. Selected by a selection committee headed by Ana Casas and Ramón Reverté, the fair will welcome more than a dozen international exhibitors that include new and classic titles from leading exhibitors in the field, such as Aperture Foundation from New York, which stands out for its development of photobooks in the United States; La Hydra from Mexico City, one of the most outstanding platforms for photobook projects in Mexico; Exit from Barcelona, renowned for its editions of contemporary art; and RM from Barcelona and Mexico City, recognized as the most important photography books publisher in Latin America.
Curated by Johann Mergenthaler, the second edition of ZⓢONAMACO SOLO presents individual projects of artists, in order to stimulate interaction among artists, curators and the general public. Approaching the image as a kind of conscience, based on the book L'Imagination by Jean-Paul Sartre, Mergenthaler has selected exhibitors such as Luis Adelantado with works by Darío Villalba, Curro with Mauricio Alejo, Le Laboratoire with Tomás Casademunt, Younique from Peru with Georges Rousse and Servando Gallery with Leandro Feal.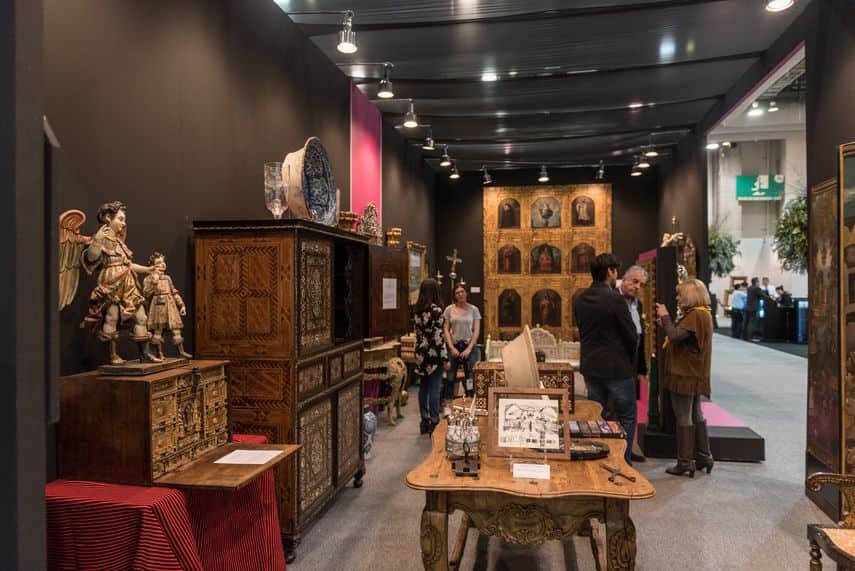 The Side Program
As every year, the fair will present a Conference program dedicated to bringing together audiences and specialists through a series of talks in collaboration with Aperture Foundation, La Hydra, Fomento Cultural Banamex A.C., Cultura Colectiva and Tequila 1800. Some of the international guests will be Marcel Feil, artistic director at FOAM Museum from Amsterdam, Alberto Ríos de la Rosa, curator of Casa Wabi from Mexico City and Oaxaca and the Mexican artist Carlos Iván Hernández.
Practical Information
ZⓢONAMACO FOTO and ZⓢONAMACO SALÓN will be on view in Centro Citibanamex, Hall A in Mexico City from August 22nd until August 26th, 2018.
The Official Inauguration will be held on Wednesday, August 22nd, 2018 from 4 to 9 p.m. The doors of the fair will be open from 12 to 9 p.m. on Thursday, Friday and Saturday and from 12 to 8 p.m. on Sunday.
The General Prices of the tickets for ZⓢONAMACO FOTO and ZⓢONAMACO SALÓN will be Mex $ 220 (≈$11.5) (Mex $ 170 (≈$8.8) for students).
For more information and press inquiries, visit the official website of the fair.
Featured images: ZONAMACO 2017. All images by Mauricio Aguilar, courtesy of ZONAMACO.