The Galo Art Gallery in Turin, Italy, is proud to announce the premiere of the exciting artistic duo Zosen and Mina Hamada and their new exhibition Yin and Yang. Featured show is based on the concept of Yin and Yang that comes from Chinese philosophical thought and defines the combination of the two contrasted elements that when put together create a world of new possibilities.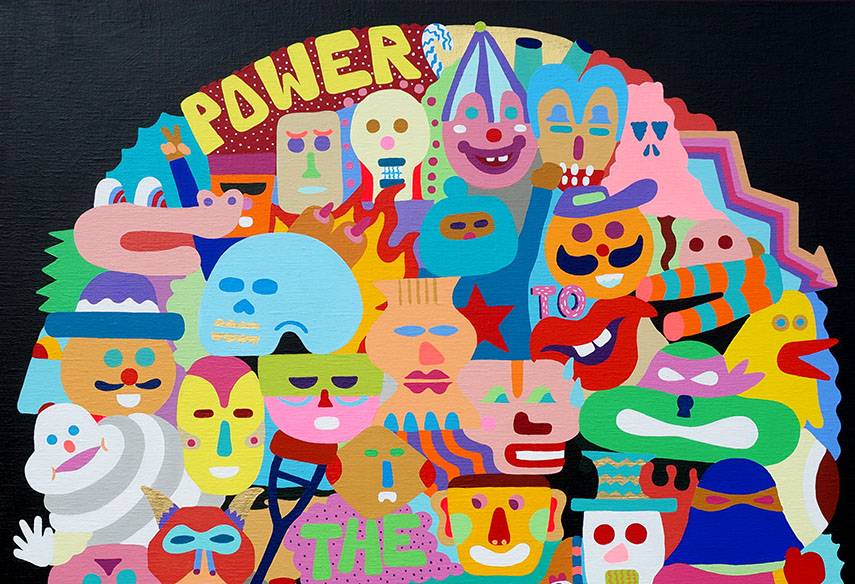 Zosen and Mina Hamada's Collaboration
The collaboration between Zosen and Mina Hamada started when they met in Barcelona where both are now based. The mutual attachment to vivid colors and free style forms made it logical for the two to start working together. Their repertoire includes murals of all sizes, paintings on canvas, illustration, screen print and handmade books. Their joint street art works can be seen in several American, Japanese and European cities. Japanese artist Mina Hamada was born in the United States but grew up in Japan. Although Mina Hamada's artistic background lays in illustration she discovered love for the street art when she moved to Barcelona in 2009. Her artistic expression comes from nature as she reduces its forms and immerses them into abstract approach. Playful colors, dynamic and vibrant forms as well as the childlike spirit are characteristics of Mina Hamada's work. Unlike Hamada, Spanish artist Zosen comes from a different background of skateboarding, graffiti and punk. He first entered the world of graffiti as a child in Buenos Aires where he was born. Although he moved to Spain at the tender age of twelve some influence of the South American folklore remained in his expression. Zosen's work is rich in iconography and symbolism modernized through the use of bright colors and ironic approach revealing his commentary on the current events and social criticism. Read here about Todd James who also explores similar subjects in obscene and humorous way.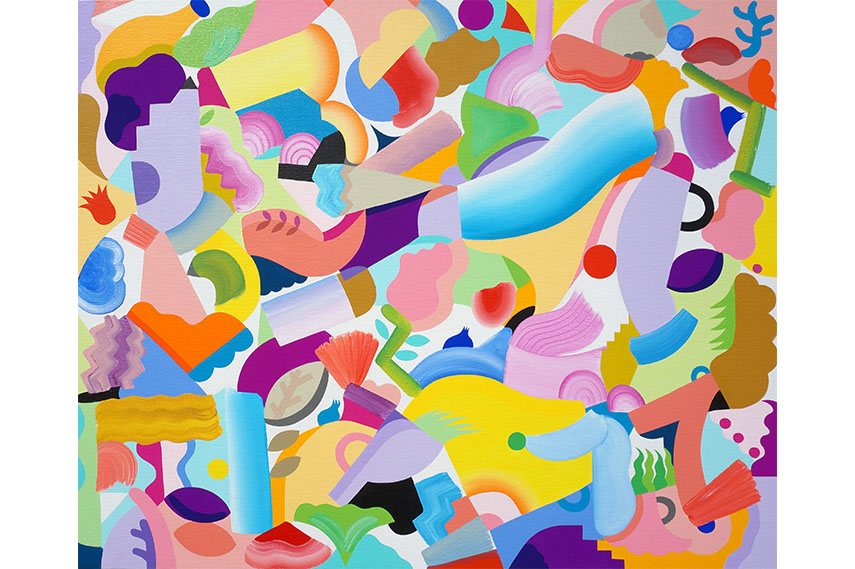 The exciting Union of the two Artists
The artistic union between Mina Hamada and Zosen had its beginning with the exhibition Neofauvismo in Madrid. In the course of their collaboration two artists have influenced one another, their styles intertwined and enriched. However, they do not wish to prevent their individual artistic growths so they also work and exhibit both together and separately. Mina Hamada's and Zosen's creative collaboration is a reflection of their visual interpretation that comes in form of joie de vivre, strength and innovation and boldness. Their process is spontaneous and once the work is done they often find themselves surprised with the outcome. The artistic duo has already left their imprint on many walls, organized exhibitions together and they also participated in Art Basel Miami.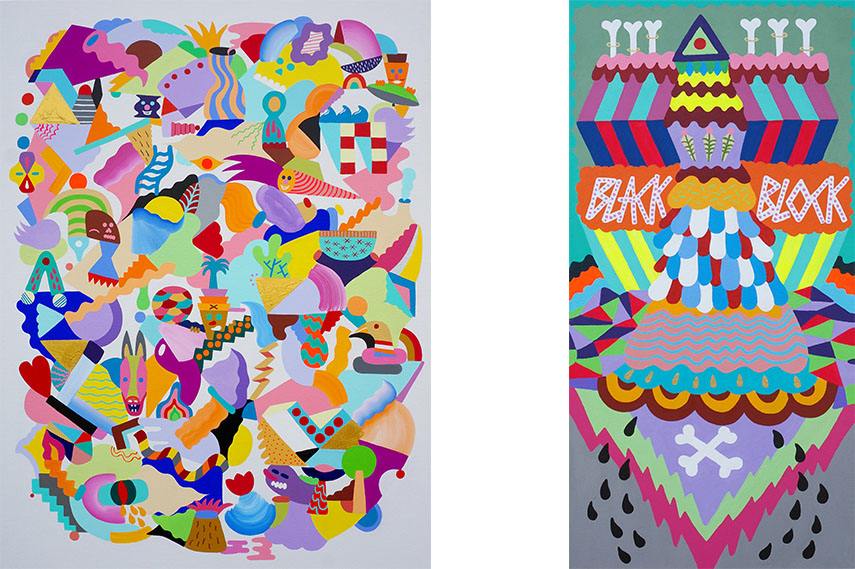 Zosen and Mina Hamada at the Galo Art Gallery
Yin and Yang, the exhibition with which the artistic duo will premiere at the Galo Art Gallery is very indicative of their collaboration which much as Yin and Yang comes as a mixture of different characteristics and sensibilities that together create something new. While Yin symbolizes feminine element, the earth, the darkness and black Yang is the male counterpart symbolizing the light and the sky. These dynamic symbols are not characteristic for the Western world but they have established themselves as archetypal representations of harmony of the antipodes. This contrast we find in the symbol of Yin and Yang, the flow of different energies, the union where the individuality of both is still untouched although they have become one, that is exactly what the union between Mina Hamada and Zosen is. As it suits the dynamic of the Yin and Yang the artistic duo has prepared works for the exhibition at the Galo Art Gallery both together and individually. The Ying and Yang opens on May 2nd 2015. The show will run until June 13th 2015 at the Galo Art Gallery in Turin, Italy.
If you want to stay on course with the current events in Contemporary art sign up for My Widewalls!
Images in Slider: Zosen and Mina Hamada - Besancon,France for Bienurbain and  Zosen and Mina Hamada - llagosta 1
Featured Images are Courtesy of the Galo Art Gallery.