Magda Danysz Shanghai Showing: JonOne
Famous graffiti artist and abstract painter JonOne will be showing his latest body of work at Magda Danysz gallery in Shanghai. The exhibition will present numerous drawings and paintings by the American artist inspired by his love and art residency in Shanghai. The artist's appreciation of Chinese lettering had associated his work with this Asian culture and JonOne's artworks have always had an calligraphic angle. In his latest work the painter known for his emotional and expressive artworks portrays intensity and magnitude of the Chinese largest city as well as his own thoughts and feelings affiliated with it.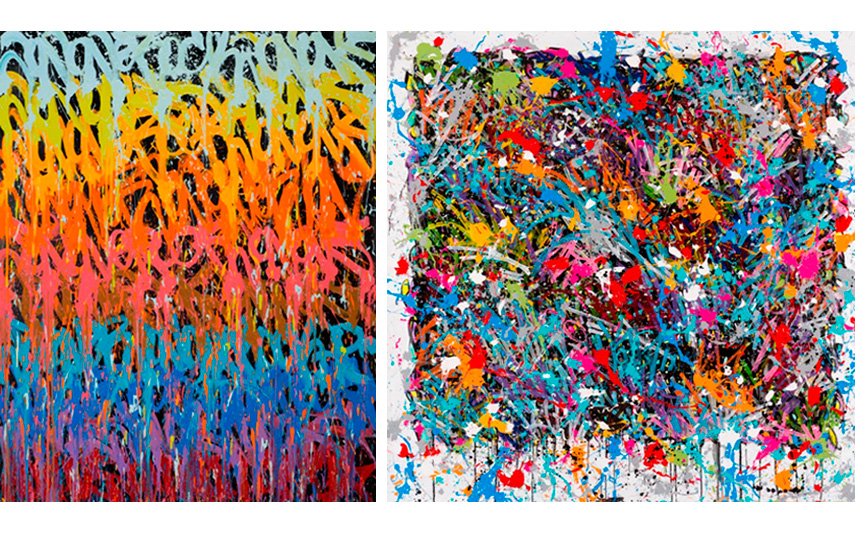 Shanghai in the Eyes of JonOne
JonOne's latest work powerfully portrays the energy and unique temper of the metropolis that he often turns to for inspiration. The canvases that will be displayed at Magda Danysz gallery invite the visitors to adopt a new and exciting outlook on the city and view Shanghai through the eyes of the American artist. Artistic perceptions of Shanghai presented in the canvases are versatile, interesting, chaotic and frenzy just like life in the big city itself. His artworks are characterized by strong expressivity and JonOne skillfully balances between different forms and shades in order to depict his deepest toughs and feelings. JonOne's signature is the recurrent theme in his artworks, often positioned at the very core of his paintings. The visitors of Magda Danysz gallery will notice the shift in the portrayal of artist's autograph that is still present but has become almost unreadable, significantly altered by tremendous levels of abstraction.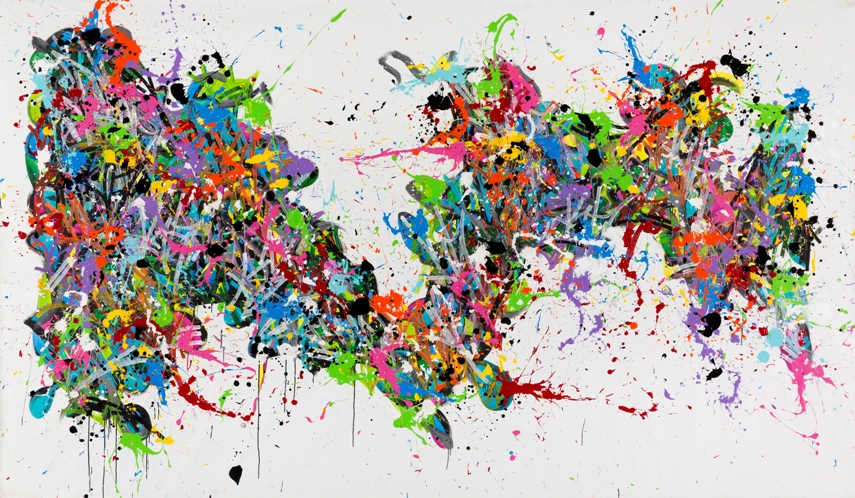 Abstract Expressionism by JonOne
JonOne is a famous American graffiti artist who have turned himself into an abstract painter. His style is vibrant and eloquent, inspired by colors, movement and lines that often mirror Chinese calligraphy. His compositions combine freestyle and hand-painted aesthetics and his colorful images are often compared with those created by the masters of abstract expressionism, such as Jackson Pollock or Willem de Kooning. Movement is the most important motif in JonOne's works and his canvases represent the illustrations of never-ending motion of both colors and objects. His color palette is affluent and lively and different forms and surfaces are entangled with each other. His strokes occupy the complete surface given to them and appear to be dripping of the canvases they've previously flooded.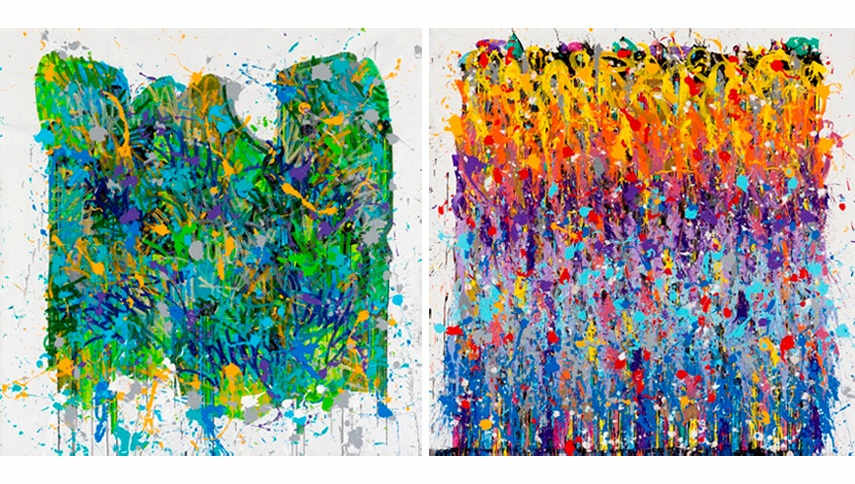 JonOne at Magda Danysz Shanghai
The exhibition by JonOne at Magda Danysz gallery in Shanghai will open on Friday, July 10th. JonOne is no stranger to Magda Danysz's audience as he was one of the first artists to exhibit at the gallery back in 2009. The new exhibition represents the emotional declaration of love to Shanghai, the city JonOne is so affectionate towards and the place he keeps on coming back to for both artistic inspiration and acclamation. JonOne's artworks are characterized by bright color and strong expressiveness and they will be on display at Magda Danysz gallery in Shanghai until August 31st, 2015.
Observe the world through the eyes of Contemporary artists every day by signing up for My Widewalls.
Featured images: JonOne – Bright Luck (detail), 2015 and JonOne – Walking Thru (detail), 2015
All images courtesy of Magda Danysz gallery