MaJo Brothers Graffiti in a Book
Graffiti art can be seen on the walls, bridges, underground passages or at the art galleries. Occasionally, graffiti can decorate pages of books dedicated to it and that's exactly what happened with some of the most memorable works by the German artists MaJo Brothers. Graffiti Art book that contains some of their best and most recognizable works will be printed by Kerber Verlag, publishing company from Bielefeld, Germany. Apart from the graffiti art photographs, the book will include murals, paste-ups, stickers, objects and details about other activities of MaJo Brothers such as educational workshops and artistic collaborations.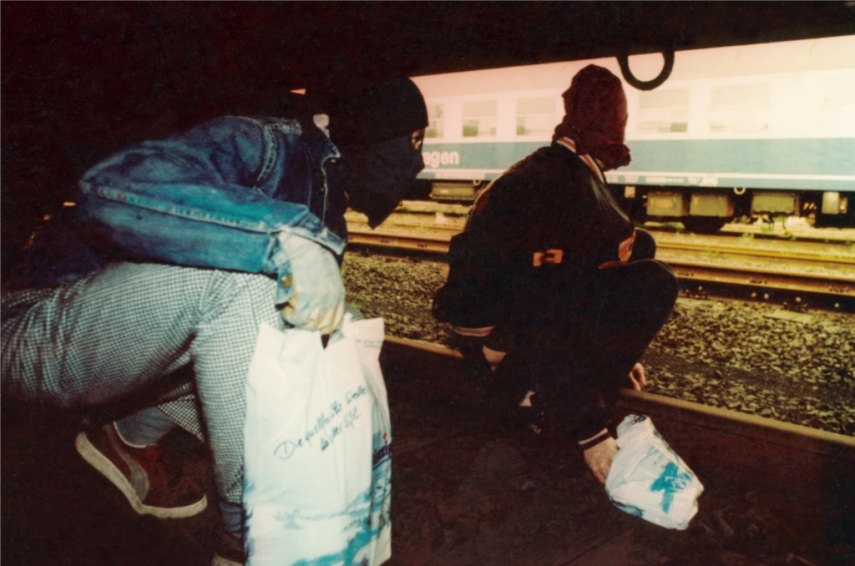 The Creation of the MaJo Brothers
MaJo Brothers is a German graffiti art duo consisting of Marc and Joe Hennig. The pseudonym was created by merging the first two letters of their individual names into a single word. MaJo Brothers have been decorating the walls around the world since the eighties and have established themselves as leaders in German graffiti art scene. Their work was hugely influenced by their father Reinhard Hennig, famous scene photographer. He often took his sons to bars and concert halls while documenting the development of art and music scene in Düsseldorf. MaJo brothers were impressed by the close connection of art and life and soon became interested in graffiti as an artistic form of expression. Although they work as a duo, there is a division of work between the two and while Joe Henning is in charge for the graphic part of the artworks, Marc is responsible for the illustrations.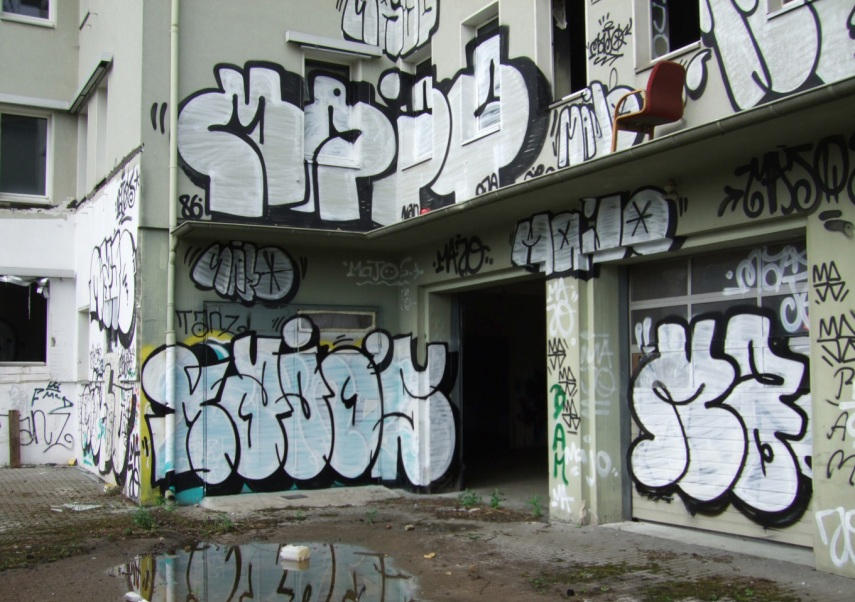 Graffiti Artworks Packed in a Book
MaJo Brothers Graffiti Art book represents a comprehensive outlook at their impressive and enduring career, highlighting the mark they left on the graffiti art world. The publication will depict some of the duo's recurrent motifs such as French fries and mayonnaise or the yellow monkeys, frequent characters in their works, that brothers consider to be at the same time inspirational and funny. MaJo Brothers have transformed many walls into wild forests and colorful puzzles including the façades of the primary and comprehensive school in Wülfrath, Germany. The educational side of their work will be depicted in Graffiti Art book as well, and it will occupy quite a few pages, considering the duo had held numerous workshops for young artist at their youth art club Vernunt. MaJo Brothers are also the creators of the largest mural ever made in Germany that was painted in cooperation with the artistic group 5×15.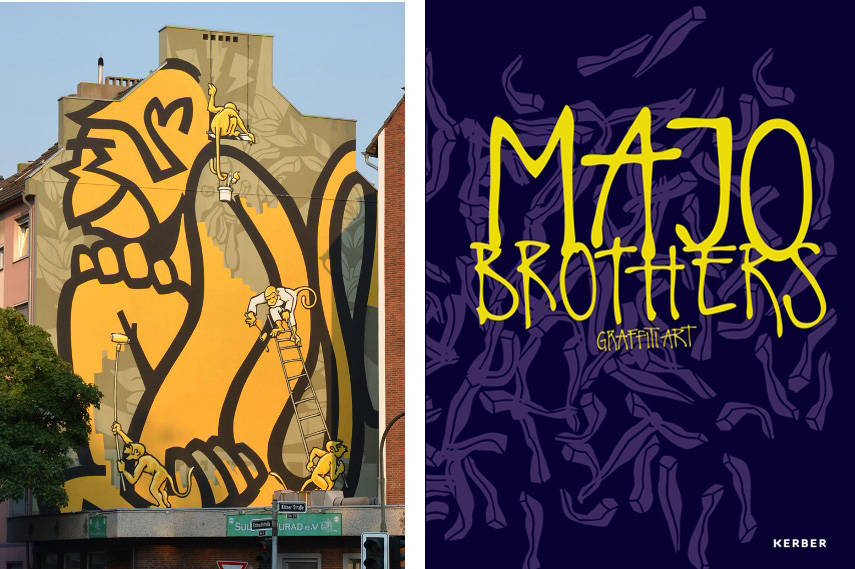 Graffiti Art Publication
Graffiti Art book is edited by Jonny Bauer and contains over 200 pages of prints, images, illustration, murals and other works created by the duo in its long and impressive career. MaJo Brothers Graffiti Art book will be published in July 2015 by the Kerber Verlag publishing company. Kerber Verlag is a publisher from Bielefeld, Germany that is specialized in production of art books, artist books, photography, fashion and art history books. Graffiti Art publication has a hardcover and is written in German and English. The price of the publication will be 24,90 € or 31,60 CHF.
Graffiti art can be seen in My Widewalls every day and it's completely FREE so sign up today
Featured Image : Graffiti Art Book Cover (detail) and Artwork by MaJo Brothers, 2015, photo by Merle Forchmann
All images courtesy of MaJo Brothers