Malkovich, Malkovich, Malkovich
At first glance, it looks like an exhibition of most famous photographic works. There's Dorothea Lange, Richard Avedon, Irving Penn, Diane Arbus and many others whose trademark shots wrote the history of the medium. But then you look closer and you notice there's something off about it. Even though the resemblance to the originals is uncanny, these images were actually recreated, and the model in all of them is the same, and it's – John Malkovich!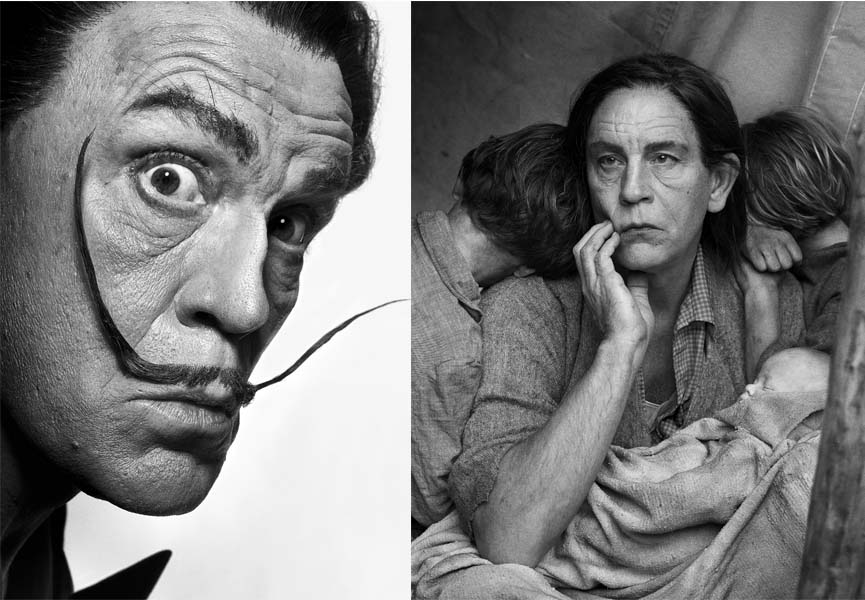 Sandro + Malkovich = Perfection
Wanting to pay an homage to the great camera artists who helped shape his artistic style and career, photographer Sandro Miller set out on an interesting journey with actor and longtime friend John Malkovich. The two first met in the late 1990s, coming to create one of the most intriguing and elaborated projects today. Sandro, like an excellent movie director with a vision and Malkovich, an impeccable transformer and interpreter, produced a striking body of work throughout the sixteen years, containing perfectly composed shots that place Malkovich in different characters and settings. Their latest encounter resulted in reinventing forty one of the most famous world photographs after a year-long research and hard team work that included professionals from many fields.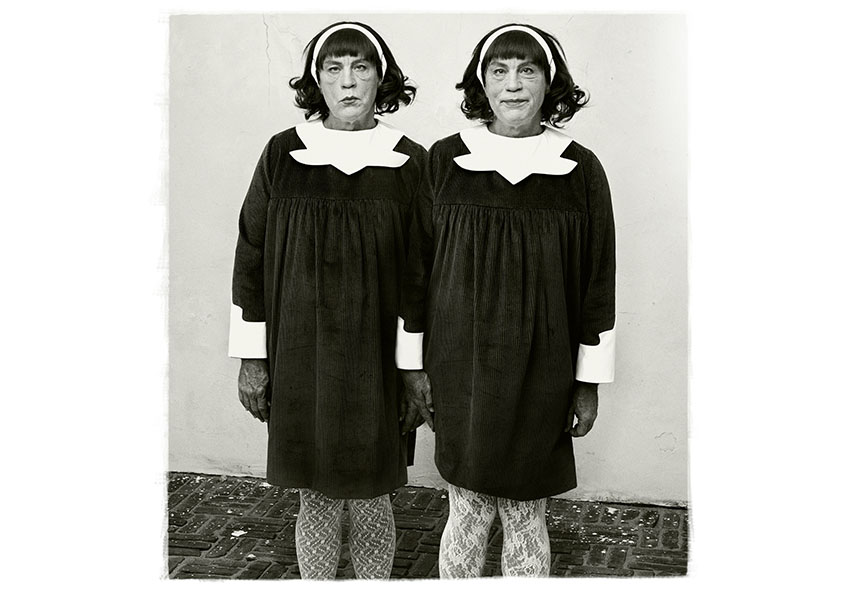 The Homage to Photography
After obtaining outtakes, relentlessly studying the originals and six 15 hour days in his Chicago Studio, Sandro managed to recreate even the smallest details of the original photos, with the help of set builders, make-up artists and costume designers and of course, the remarkable talent of John Malkovich, whose flawless transition from one character to the next happens before everyone's eyes. The images honor those that have inspired Sandro, from Bert Stern's portraits of Marilyn Monroe and Robert Mapplethorpe's self-portraits to Annie Leibovitz's legendary Rolling Stone cover featuring Yoko Ono and John Lennon and many others. With Malkovich's skills, it's hard to believe those people in the photos are not really Albert Einstein, Alfred Hitchcock or Salvador Dalí. Sandro masterfully picked up various, very distinguished photographic styles and techniques, turning them into a playful endeavor.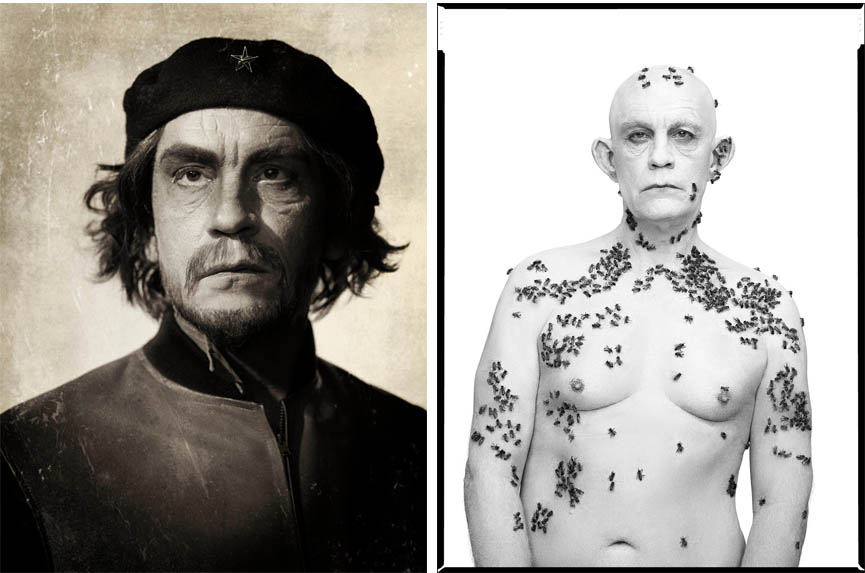 Sandro Miller
Sandro Miller established himself as one of the top advertising photographers worldwide, working for clients like Forbes, GQ, Coca-Cola and BMW. His personal projects include the Olympic athletes of Cuba, American blues musicians and portraits Morocco's different layers of society. His work has been published in seven photographic books so far and was featured in many solo and group exhibitions across the US and Europe. He is also on the board of directors for the Museum of Contemporary Photography in Chicago (currently hosting What Remains: Photography Show) and is a member of the Chicago Arts Club.
Sandro Miller: Malkovich, Malkovich, Malkovich – Homage to Photographic Masters will be on view at the Fahey/Klein Gallery in Los Angeles, USA, from February 12th until March 21st, 2015.
Get the latest news on photography and related exhibitions by signing up for My Widewalls!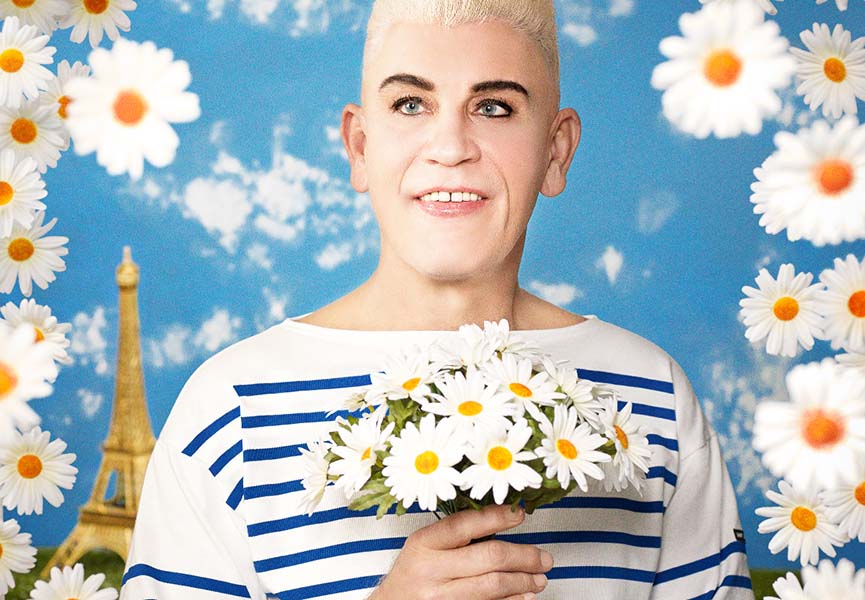 All images courtesy of the Fahey/Klein Gallery.
[mc4wp_form]
Follow These Galleries
Los Angeles, United States