Marcel Broodthaers Retrospective Exhibition Coming to MoMA on Valentine's Day
There are many artists out there who have indirectly written the history of art as we know it today, but who have remained in the shadows of their more famous colleagues. While I'm certainly not saying that the work and the legacy of Marcel Broodthaers did not have an influence on the movement and the creatives who came after him, many agree that his art remained unjustly under-recognized. Forty years after the artist's death, the Museum of Modern Art – MoMA will host a proper retrospective exhibition, as the fruit of a close collaboration with the Museo Reina Sofia in Madrid and Marcel Broodthaers's estate in Brussels. The show aims to give a broad look into some 200 multi-media artworks of the Belgian legend, including early photographs, poetry and films.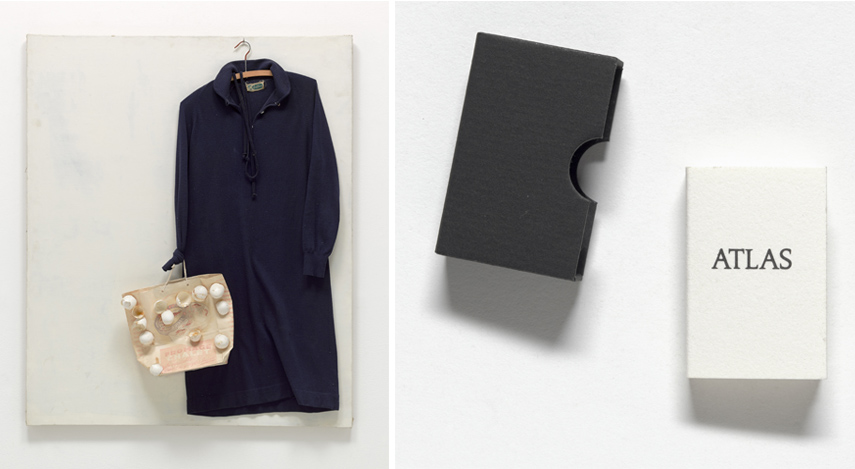 The Father of Installation Art
It is no secret that the artistic practice of Marcel Broodthaers involved many unconventional materials, which represented works of innovation during the transformative decades of the 1960s and 1970s. His early objects are made of things like mussels and eggshells, mixed with more traditional art materials to contribute to the means of Conceptual art, Nouveau Realism and even Pop art (through the techniques of reproduction and repetition of imagery), the movements that were dominating this period. Some of these pieces also gave way to the still undeveloped concepts of installation art, and accompanied other works, such as books of is own poetry, which also make up a big part of Marcel Broodthaers' oeuvre. And so, on view at MoMA there will be images like Pour un art de l'écriture. Pour une écriture de l'art (On the art of writing. On the writing of art), 1968, for which the artist wrote on a photographic canvas.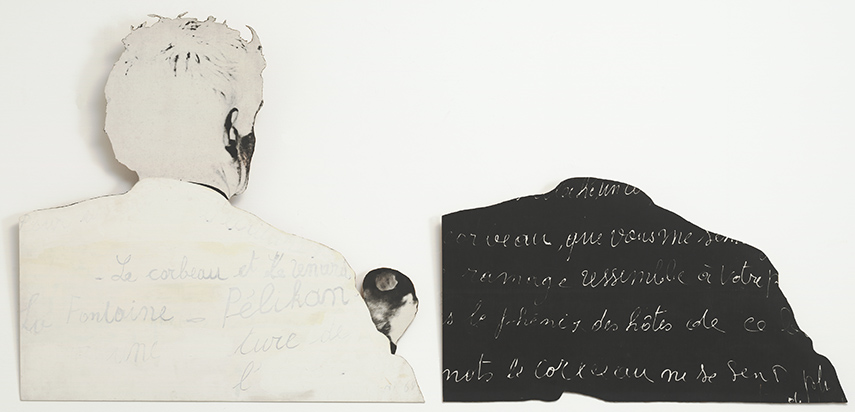 The Poetry of Fiction and Reality
Having a special place in the Marcel Broodthaers retrospective exhibition there will be his Musée d'Art Moderne. Département des Aigles, a fictitious museum project made of 12 sections. According to the artist himself, the project represents a political parody of art shows, as well as an artistic parody of political events. Next to it, there's also his Décors, an intricate 1974 installation exploring the relationship between comfort and conflict. Through a renewed interest in painting, Marcel Broodthaers also deals with the contemporary topics in society and politics of his time, shortly before his death in 1976. Finally, as another integral part of the exhibition, MoMA will include the artist's films, and their screenings are planned in conjunction with the museum's Department of Film.
Marcel Broodthaers Exhibition at MoMA
The first comprehensive New York retrospective of Marcel Broodthaers will be on view from February 14th to May 15th 2016 at the Museum of Modern Art. It will be accompanied by a 350-page catalog with newly commissioned translations of many texts by Marcel Broodthaers. The exhibition will then travel to the Museo Nacional Centro de Arte Reina Sofía (MNCARS) in Madrid in October and the Kunstsammlung Nordrhein-Westfalen (KNW), Düsseldorf in 2017.
Featured images in slider: Pense-Bête (Memory aid), 1964. Books, paper, plaster, plastic balls on wood base, without base: 11 13/16 × 33 1/4 × 16 15/16 in. (30 × 84.5 × 43 cm). Collection Flemish Community, long-term loan S.M.A.K. © 2015 Estate of Marcel Broodthaers / Artists Rights Society (ARS), New York / SABAM, Brussels; Véritablement (Truly), 1968. Photographic canvas, 30 1/2 × 48 7/16 in. (75.5 × 123 cm). The Museum of Modern Art, New York. Partial gift of the Daled Collection and partial purchase through the generosity of Maja Oeri and Hans Bodenmann, Sue and Edgar Wachenheim III, Marlene Hess and James D. Zirin, Agnes Gund, Marie-Josée and Henry R. Kravis, and Jerry I. Speyer and Katherine G. Farley, 2011. © 2015 Estate of Marcel Broodthaers / Artists Rights Society (ARS), New York / SABAM, Brussels; Museum-Museum, 1972. Screenprint on two sheets, each: 33 x 23 1/4 in. (83 x 59.1 cm). Publisher: Edition Staeck, Heidelberg, Germany. Printer: Gerhard Steidl, Göttingen, Germany. Edition: 100. The Museum of Modern Art, New York. The Associates Fund, 1991. © 2015 Estate of Marcel Broodthaers / Artists Rights Society (ARS), New York / SABAM, Brussels; Moules sauce blanche (Mussels with white sauce), 1967. Painted pot, mussel shells, paint, and tinted polyester resin, 19 1/8 × 14 3/4 × 14 3/4 in. (48.5 × 37.5 × 37.5 cm). Private collection, New York. © 2015 Estate of Marcel Broodthaers / Artists Rights Society (ARS), New York / SABAM, Brussels; Moi aussi, je me suis demandé si je ne pouvais pas vendre quelque chose et réussir dans la vie . . . (I, too, wondered whether I could not sell something and succeed in life . . .). 1964. Letterpress on magazine page, unfolded sheet: 9 15/16 × 13 1/4 in. (25.2 × 33.6 cm). Publisher: Marcel Broodthaers. Printer: Henri Kumps, Brussels. The Museum of Modern Art, New York. Committee on Prints and Illustrated Books Fund, 2013. © 2015 Estate of Marcel Broodthaers / Artists Rights Society (ARS), New York / SABAM, Brussels
Follow These Galleries
New York City, United States