March at Roq La Rue Gallery
It will be an interesting month at Roq La Rue Gallery in Seattle. This beautiful gallery is located in the historic neighborhood of Pioneer Square in downtown Seattle. The gallery was opened at the end of the 1990s, when the rapidly growing Lowbrow/Pop Surrealism art movement was quite popular. In the meantime, the exhibition space attracted numerous collectors and art lovers, since the gallery began to embrace the works by artists of different background, styles and movements. Three extraordinary artists will show their works in March – Sam Wolfe Connelly, Liz Brizzi and Darla Teagarden. Without any official title, the exhibition is named simply March at Roq La Rue.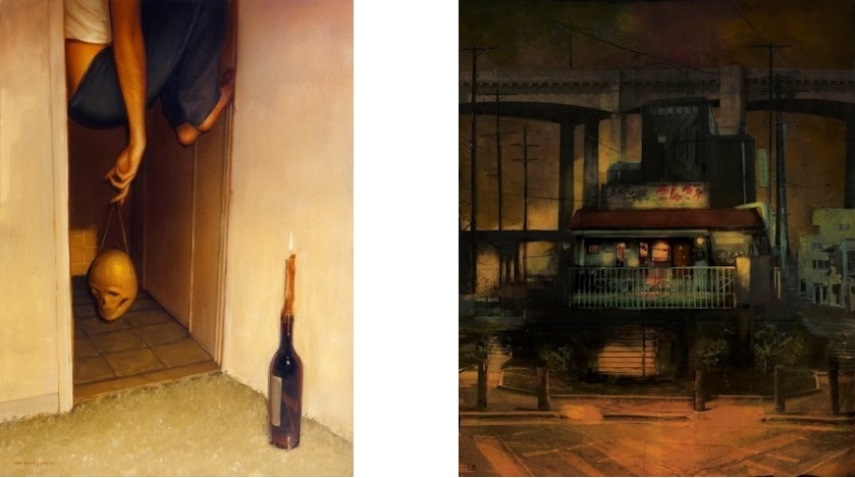 The Art of Sam Wolfe Connelly and Liz Brizzi
Sam Wolfe Connelly is young New York-based artist who is known for his dark paintings. His work is both luminously beautiful and poetically sinister. He often works on strong and powerful portraits. For this exhibition, Connellly prepared a collection of poetically dark autobiographical paintings. His characteristic style channels a gothic Americana reminiscent of David Lynch or Charles Burns, creating a mysterious voyeuristic mood through his mastery of light and shade. His vignettes, while powerfully dramatic, are characterized by a slowly unfolding narrative that neither describes a beginning or end. It's about the middle of the story. The scenes in his compositions are illuminated with a sinister orange and yellow glow. The viewer is left with the perception of dark doings and, on the other hand, the beauty in the midst of abject horror. The series of works he will present at the exhibition is entitled And Here I Lay. Liz Brizzi will present her new works composing a series named Anagrams. This LA-based artist is inspired by the world and her travels, and she loves to portray the beauty she captures in the raw, desolate and industrial aspects of big cities and their outskirts. Her unique mixed media technique begins with the manipulation of her original photography collaged onto acrylic painted wood panels, blended within layers of colorful acrylic washes in a final step. Brizzi utilizes various architectural details found in her photos to create complex graphics, imaginary landscapes and alternate realities. The final work evokes a dreamlike and dystopian portrait of a city alternate to the one we know.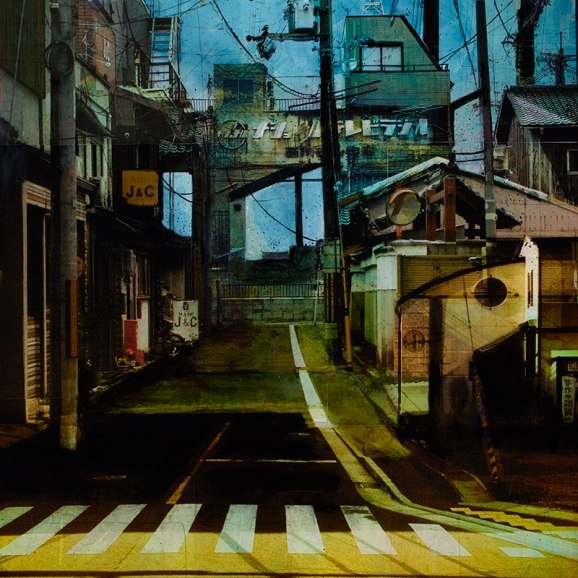 The Art of Darla Teagarden
The styles and techniques in Darla Teagarden's work are truly original. She usually uses photography as primary artistic medium. For this exhibition, Teagarden prepared a series of photographic self portraitures. The inspiration for the photographs came from her life, and the lives of loved ones who have endured clinical depression, addiction, and hardship. Her work is photographed in black and white, featuring the artist herself as the main character. The face itself is often hidden, while the scenes surrounding the figure are usually obscure. The series of photographs that will be shown at the exhibition is entitled Altars.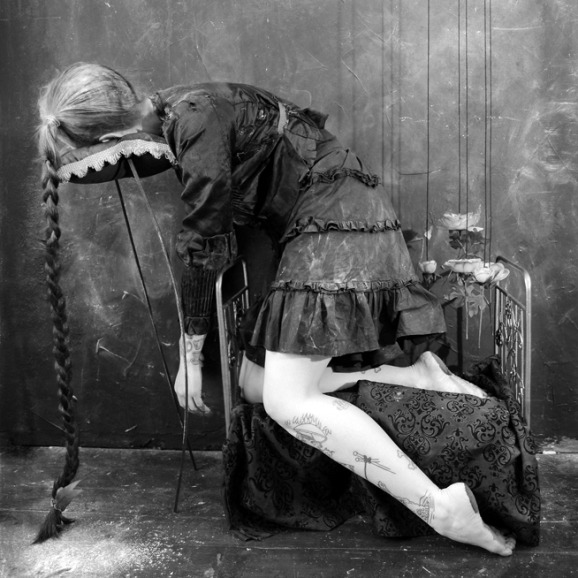 March at Roq La Rue Gallery
These three amazing artist will share an exhibition space in March, in Seattle. With different approaches and dominant media, the artists will bring their entire art world to the gallery. March at Roq La Rue Gallery featuring Sam Wolfe Connelly, Liz Brizzi and Darla Teagarden will be on view from March 5th, until March 28th.
Are you fun of contemporary art? Sign up for MyWidewalls, and be informed about upcoming exhibitions!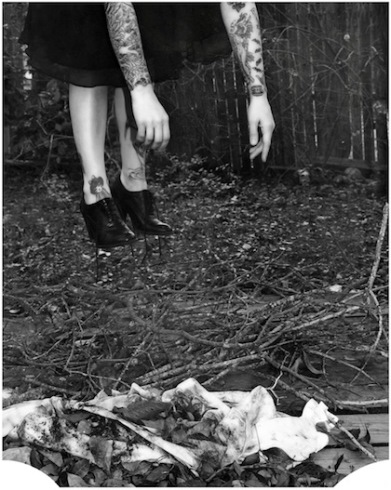 Featured Image: Liz Brizzi – Terminal [detail] (for illustrative purposes) Images courtesy of Roq La Rue Gallery, except those used for illustrative purposes only.
[mc4wp_form]