Marcus Jansen – Whistleblower
Marcus Jansen is part of an artists group that creates work influenced heavily by modern urban life. His art form is situated between contemporary and street art expressionism. Jansen constantly demonstrates a keen awareness of his surrounding and creates surreal representations from this input. His art reveals a subconscious future that foretells full of consequences. Jansen uses violent brush strokes, changing textures, and distinctive contrast of color that reflect an explosive spontaneity that is the direct and raw effect of emotion. His work always provokes intellectual discourse among viewers, challenging them to see the subconscious. He evokes examination by blurring the boundaries of truth and fiction. The viewer is challenged to understand or interpret where this border lies. The themes that run through Jansen's work are vast in scope and indicative of his insightful ability to see the correlations that connect them, increasing surveillance, global dominance and genetically modified food are just a few.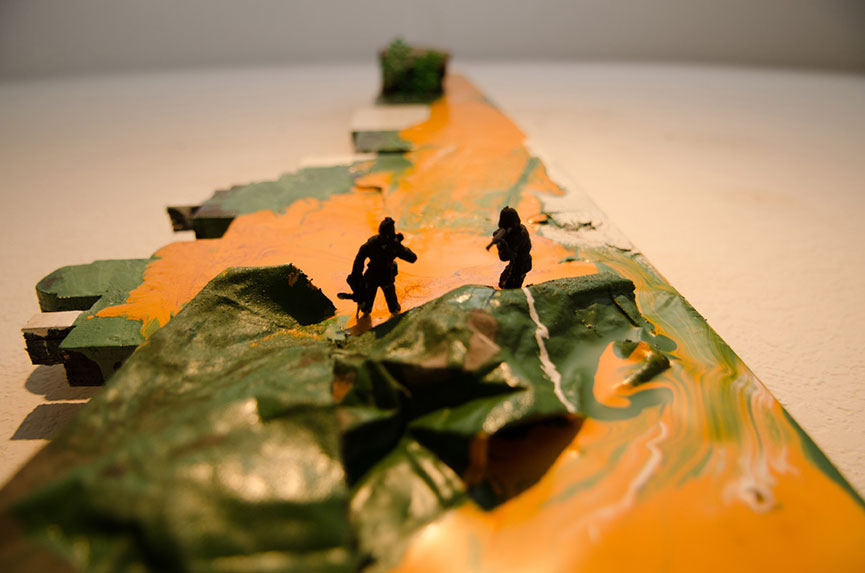 This is Marcus Jansen
Jansen is a former soldier that began his artistic career, like for so many others before him, on the streets of New York. After returning from his studies of graphics and commercial painting in Moenchengladbach in Germany, he began selling his paintings on the streets of New York. Marcus Jansen rose to fame after a chance meeting with the MoMA Travelling Exhibitions Director Jerome A. Donson. The MoMA director that had been responsible for preparing major exhibitions by Jackson Pollock, Robert Rauschenberg and Willem de Kooning referred to Jansen's work as being "reminiscent of the Ash-Can School and the innovator of modern expressionism". Since then Marcus Jansen has participated in numerous international museum and gallery exhibitions. The artists work has also been featured in renowned publications such as: Rolling Stone, Vanity Fair, The New York Times and many more.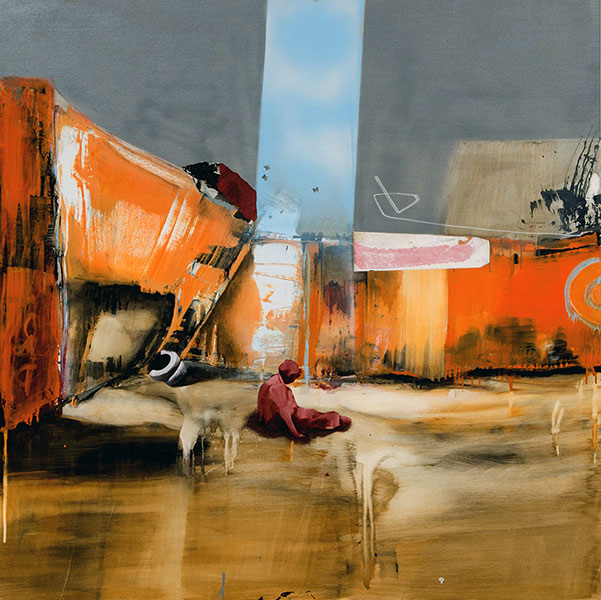 Exhibition at Lazarides
His artistic rise has not halted and Marcus Jansen will be exhibiting at the world leading contemporary urban art gallery, Lazarides in London. The exhibition titled Whistleblower picks up on the current theme of government surveillance, loss of privacy and Edward Snowden. The latest showcasing will feature dynamic paintings and mixed media landscape installations. Jansen's subject matter questions a puzzling, fast moving world transformed through rich gestural paintings. The artist leads his audience on a journey across multiple views of abstract narrative scenes, combining action painting with objective subject matter while playing with space, light and perspective. The new series of complex constructions comment largely on socio-political issues of today, suggesting depth and movement within a flat plane using dramatic contrasts of color, form and texture.
The exhibition opens October 24th and will run through November 20th.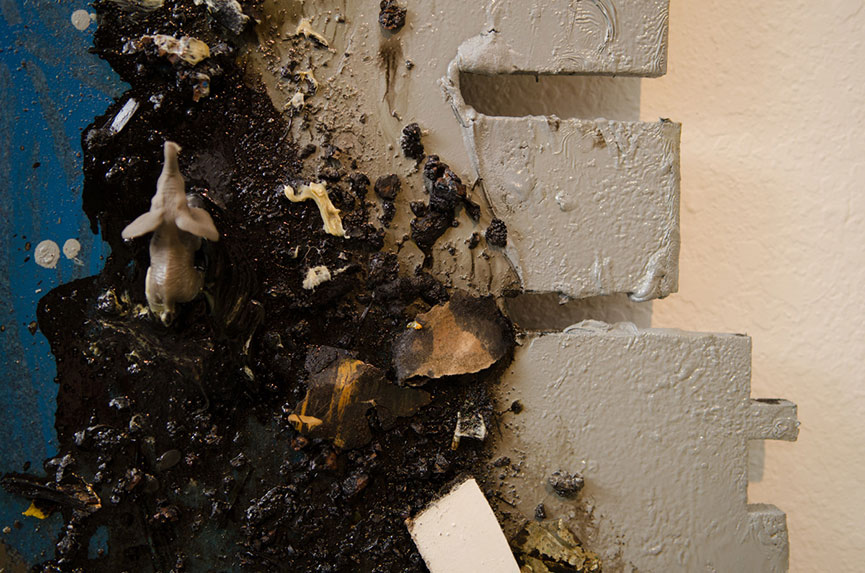 All images courtesy of Lazarides Rathbone