The Chain Stays Forever
First performed in 1978 by performance icon Marina Abramović and her partner at the time Ulay, the original "Work Relation" was a groundbreaking form of performance art unveiled at the Theatre ann Rijn in Arnhem, The Netherlands. After 36 years, the original piece is recreated for a collaborative film project between Abramović and adidas celebrating the 2014 FIFA World Cup™ in Brazil.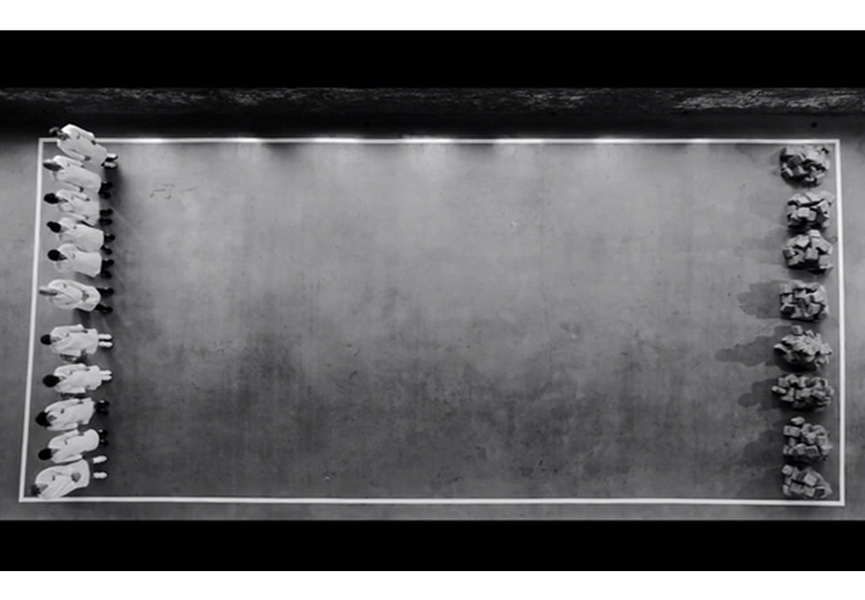 The three-minute short video done by SHOWstudio celebrates the brand's partnership and support of the 2014 FIFA World Cup™ in Brazil. It captures the first ever re-staging of Abramović's iconic performance which focuses on commitment, teamwork and the strength found in togetherness re-imagined through the lens of the 2014 FIFA World Cup™.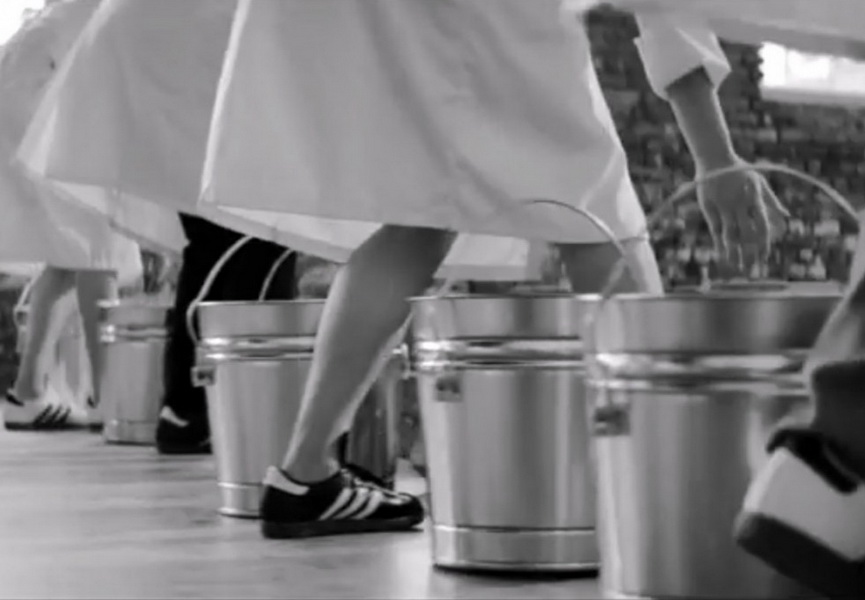 WORK RELATION 1978
Original "Work Relation" investigated three different social groups, performing the same task, transporting stones from one end of an empty room to another. Using only buckets and human labor, the three models compare and contrast systems of cooperation and efficiency, with the participants' bodies serving as the medium. The first group is simple with two individuals, each having two buckets to carry the stones.  The second group is two people working together, they carry three buckets between them, each has one bucket, and they share the third. The third group is a human chain, passing the stones down the line by hand. When Marina Abramović and Ulay originally did this performance in 1978 they found that the first group to give up is the relationship group, the two people sharing the bucket. The next to give up are the two individuals. The conclusion is that the chain is the most efficient method, it has the most endurance. "The chain stays forever," Marina Abramović explains.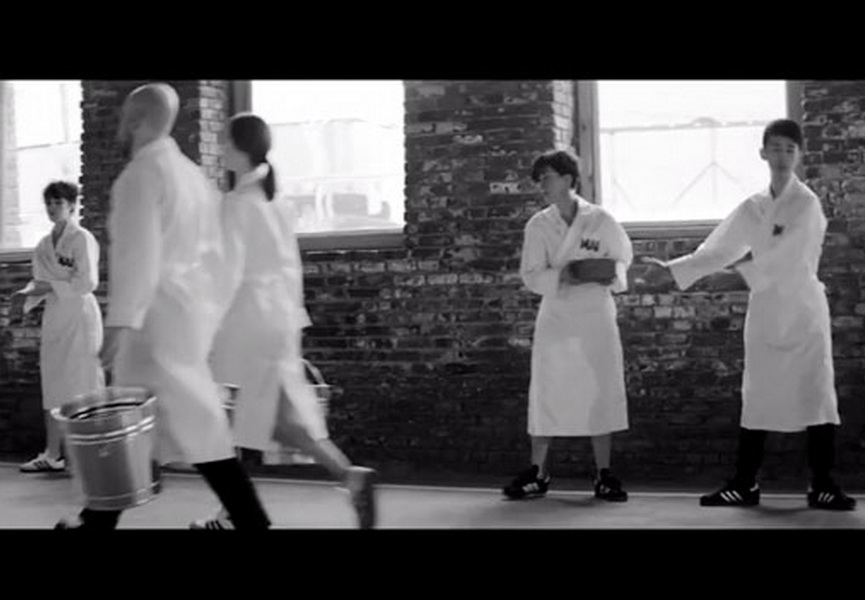 A REFERENCE to the FOOTBALL TEAM
The 2014 execution of Abramović's "Work Relation" in collaboration with the sports shoe corporation revisits these same themes of the original, while also paying tribute to adidas' partnership with the 2014 FIFA World Cup. The black-and-white remake depicts eleven performers from varying walks of life reference the total members of a soccer/football team who once again transport stones from one side of the room to the other.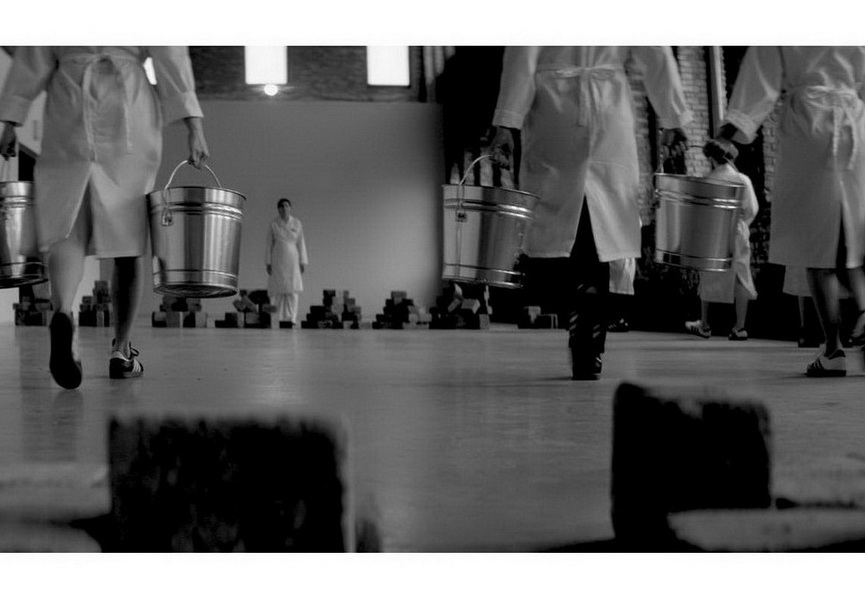 Serbian artist oversees the whole process narrating about the meaning of the performance piece.  In this video the godmother of performance wanted to highlight the importance of teamwork on the occasion of the 2014 FIFA World Cup. The way in which the brand shares the same spirit of collaboration is conjured up with plenty of shots focusing on the adidas footwear. Finally, the short video ends with the brand's "all in or nothing" slogan.
Check out the video below: