Marina Abramovic to Give Public Talk in Sydney
Kaldor Public Art Projects from Sydney has just announced that the famous performance artist Marina Abramovic will give a public talk during the 30th Kaldor Public Art Project, Marina Abramovic: In Residence. This will be Abramovic's only public talk in Australia, as a part of her 2015 world tour. It will highlight the 12-day-long performance, that should change the way of looking at art, at least for the audience that will be present.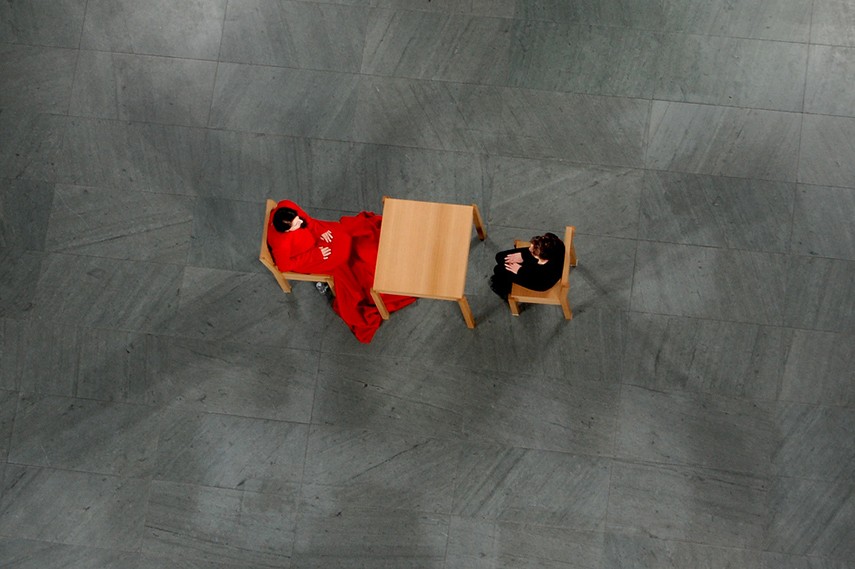 About Marina Abramovic: In Residence Project
Marina Abramovic: In Residence will present the latest development and innovations of Abramovic's art, who was selected by Time Magazine as one of the 100 most influential people of 2014. Marina Abramovic has chosen 12 Australian artists to be their mentor, with whom she will be working intensively. During this mentoring, Marina Abramovic will be using the famous Abramovic Method, in order to create and develop artists' own method and practice. And, of course, the audience will enjoy: as she has put it herself – instead of being a performer, this time she will be "a conductor", and the audience will take the physical and emotional journey. In that mentioned public talk, the audience will be able to hear how this paradigm has changed – from one performer performing for a lot of people, to one performer performing for one person (as in The Artist Is Present), to this final shift – many persons performing with a guidance of one. A "conductor" does seem to be an appropriate word. People from Kaldor Public Art Projects stressed out that in the Keynote speech Abramovic will look back at her 40 years of performance art as a journey towards immaterial art, but also at her ever-changing engagement with the audience.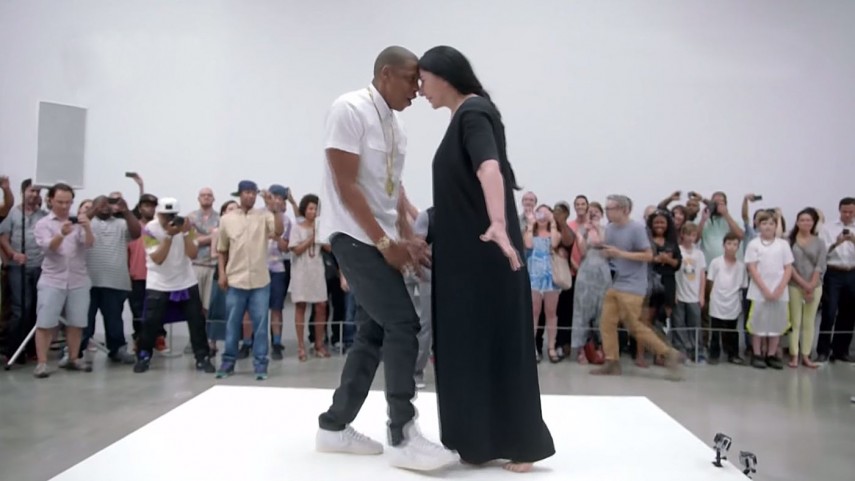 Misunderstandings with Jay Z and a Quick Apology
When we've mentioned The Artist Is Present, just recently, the superstar performance artist drew the public attention claiming that the rapper Jay Z "used" her when he shot Picasso Baby video. She claimed that Jay Z promised – and failed – to donate some funds for The Marina Abramović Institute, in exchange for her involvement in rapper's 2013 Picasso Baby video. As she did in 2010 at MoMA, Abramovic performed The Artist Is Present at Pace gallery in New York three years later, and Jay Z filmed her performance for his video. However, the day after Marina Abramovic put up those claims in an interview, The Marina Abramovic Institute apologized both to Jay Z and Marina Abramovic, saying that the rapper did give a donation two years ago, but The Institute failed to inform famous performance artist about it; some sources say that it was a substantial donation, as well. So, the things are back to where they've been, except that, well, probably, someone at The Institute got a substantial salary reduction.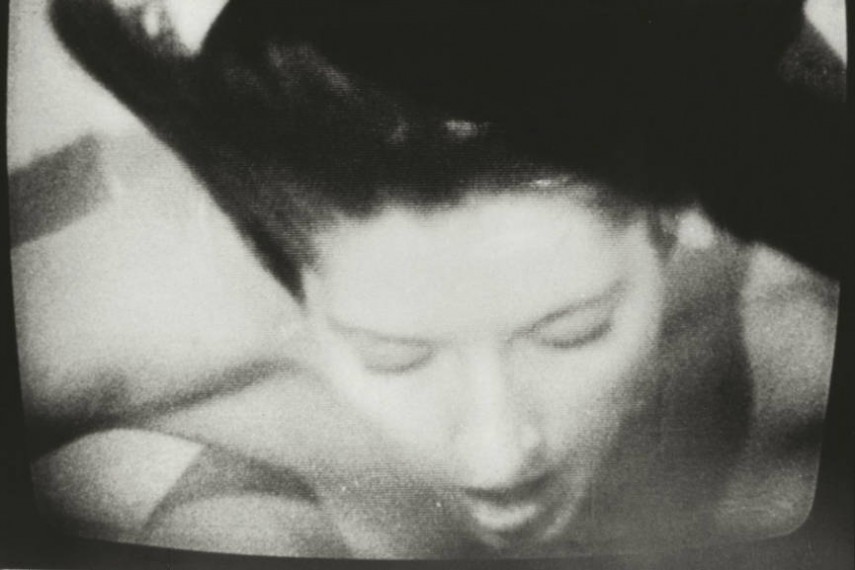 Marina Abramovic: In Residence – Where and When
Back to the point. Marina Abramovic will present her public talk at Roslyn Packer Theatre in Walsh Bay, Sydney, Australia, on Tuesday, June 30 at 8 PM. Tickets for this public talk will be available from Tuesday, June 9, at 10 AM – hurry up, the number of seats is limited.
Your oppinion is valuable to us! Please join us for a discussion on our Facebook page.
Sign up now for My WideWalls and be up-to-date with contemporary and street art.
– Featured image: Marina Abramovic – The Complete Performances 1973-1975, Art Must Be Beautiful, Artist Must Be Beautiful (detail). Courtesy of Christie's. – Also in slider: Marina Abramovic – Carrying the Skeleton, 2008 (detail). Courtesy of Sotheby's