Marina Abramovic Retrospective in Australia Cancelled!
New York-based performance art queen Marina Abramovic will soon be hosted in Australia, where two exhibitions of her art are about to begin. However, the third Abramovic's show planned for her Australian tour – a major retrospective of Marina's lifework at the Museum of Contemporary Art (MCA) Australia in Sydney has been canceled. The retrospective has been scheduled for 2016, and it was planned to include unseen works from the artist's archive, as well as Nightsea Crossing, the work which arguably contributed to Abramovic's rise to the very center of contemporary art scene back in the 1980s. Unfortunately, the retrospective at MCA in Sydney has been cancelled, a bit unexpected news, causing disappointment among the army of Marina Abramovic's admirers in Australia.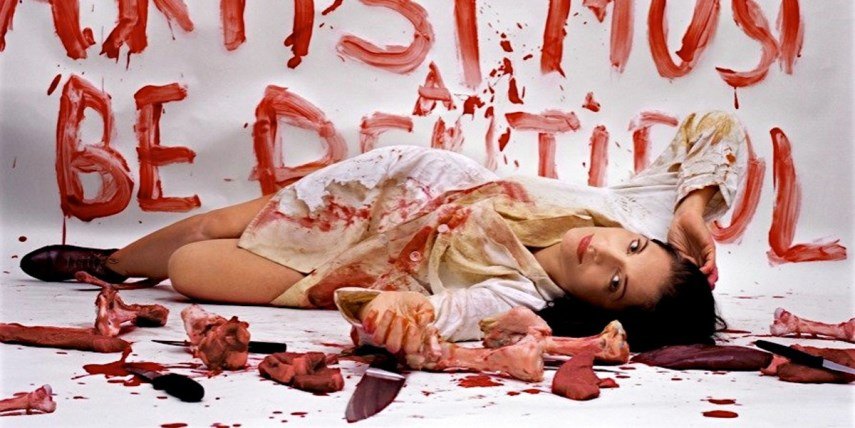 Why Marina Abramovic's Retrospective at MCA in Sydney has been cancelled?
It is not quite clear why the Museum of Contemporary Art Australia cancelled the big retrospective of one of the leading contemporary artists today. According to the spokeswoman of the MCA in Sydney, Myriam Conrie, the exhibition is not going to happen due to reasons that are outside of the Museum's control. When the press called the office of Australia's deputy premier and arts minister Troy Grant, the MCA added that artist's other commitments related to the two other exhibitions in Sydney and Hobart made the retrospective unviable. Marina Abramovic herself expressed her regret for the retrospective's cancelling. Abramovic added that she is feeling sorry, particularly because it was planned that retrospective include some never-before seen material from her personal archive, including diaries, and many other things never published before. However, the artist hopes that it will be possible to organize a retrospective in Sydney in the near future, despite all obstacles.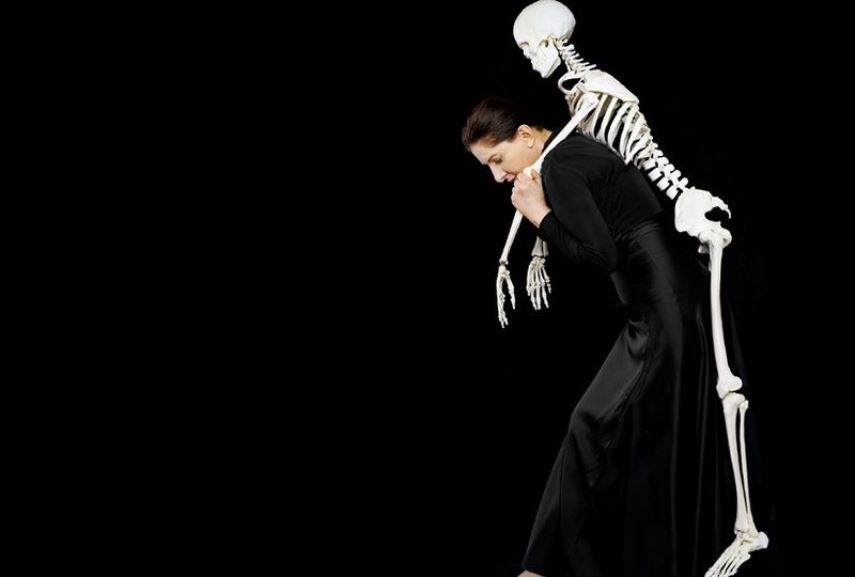 Marina Abramovic's Australia Tour
Marina Abramovic is already in Australia for her long-planned Australian tour, during which two major exhibitions are planned to take place. The first one is Private Archaeology, an exhibition of Abramovic's ​past performance art, that will take place at Hobart's Museum of Old and New Art from June 13th until October 5th. The second one is Marina Abramovic: In Residence, presented by Kaldor Public Art Projects at Pier 2/3, Sydney, from June 24th until July 5th. During In Residence show, Marina Abramovic will give a public talk at Roslyn Packer Theatre in Walsh Bay, Sydney, Australia, on Tuesday, June 30th. Although the performance artist queen has been quite busy these months (she also plans to publish a memoir), she has special ties with Australia. Thirthy-four years ago, Abramovic visited Australia with her artistic collaborator and lover Ullay, when they spent some time in the Western Australian desert, where they lived with local Aborigines. According to Abramovic herself, this adventure was extremely important for her, claiming that this experience opened her universe. This experience was transformed into Nightsea Crossing, a work involving the pair staring silently at each other that premiered at Sydney's Art Gallery of NSW in 1980. And in 2015, Marina is back; she is in Australia again, with two amazing shows that you have to visit. And when it comes to the big retrospective at the Museum of Contemporary Art (MCA) Australia – well, we will have to wait, and hopefully it will eventually take place in the near future.
We would like to hear your opinions! Please, join us for a discussion on our Facebook page.For the latest news from the world of contemporary art, sign up for My Widewalls!
Featured Image: Marina Abramovic
Image in the Slider: Marina Abramovic (courtesy of pedestrian.tv)
All Images used for illustrative purposes only!