Marina Abramovic Selected 12 Australian Artists to Mentor
Kaldor Public Art Projects, a Sydney-based organization, announced the names of twelve Australian artists who will be mentored by Marina Abramovic during the 30th Kaldor Public Art Project and a live-in Artist Residency Program, a part of Marina Abramovic: In-residence. The 12 chosen Australian artists will be intensively working with Marina Abramovic and Lynsey Peisinger analyzing the Abramovic Method, while creating their own methods and approaches in the performance practices. The chosen participants will be able to peek inside of the 40 years of Marina Abramovic's career as the performance artist, and will find out more about the processes leading up to the famous performances such as Artist is Present and 512 Hours.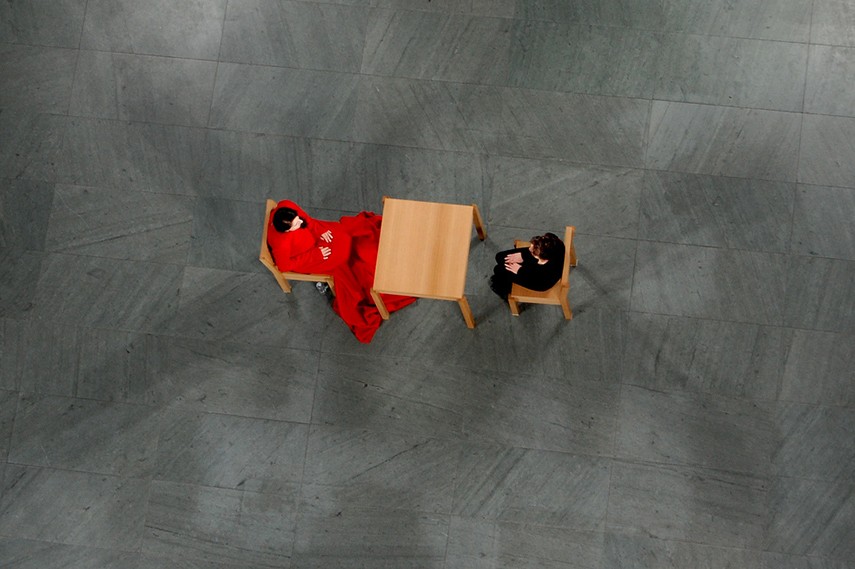 Selected Artists for the Abramovic Method Mentorship
Marina Abramovic has personally selected 12 out of 65 performance artist that have applied for this project. The following participants are: Nat Abbott (Melbourne); Frances Barrett (Sydney); Clark Beaumont comprised of Sarah Clark and Nicole Beaumont (Brisbane); Lottie Consalvo (Newcastle); Nicola Gunn (Melbourne); George Khut (Sydney); Sarah Jane Norman (Berlin & the Blue Mountains); Sarah Rodigari (Sydney); Christian Thompson (London); and Zin, comprised of Harriet Gillies and Roslyn Helper (Sydney). John Kaldor, Director of Kaldor Public Art Projects, sees this as an outstanding and unique opportunity for the participants to work closely with Abramovic through workshops, discussions, talks, while at the same time making a contact with Australia's most influential curators, performance artists and writers.
Changing the Paradigm
Following her Methods from 512 Hours from London's Serpentine Gallery, Marina Abramovic is shifting her paradigm with the focus on audience involvement and feedback. She is changing to rules after the realization that you have to get in touch with oneself, it has to be an inner revelation through physical and emotional journey of the individuals. Her function has changed, now only to show you what can you do for yourself. This will create an impact on the chosen participants, creating a completely new approach and a legacy for Australian art industry, starting from June.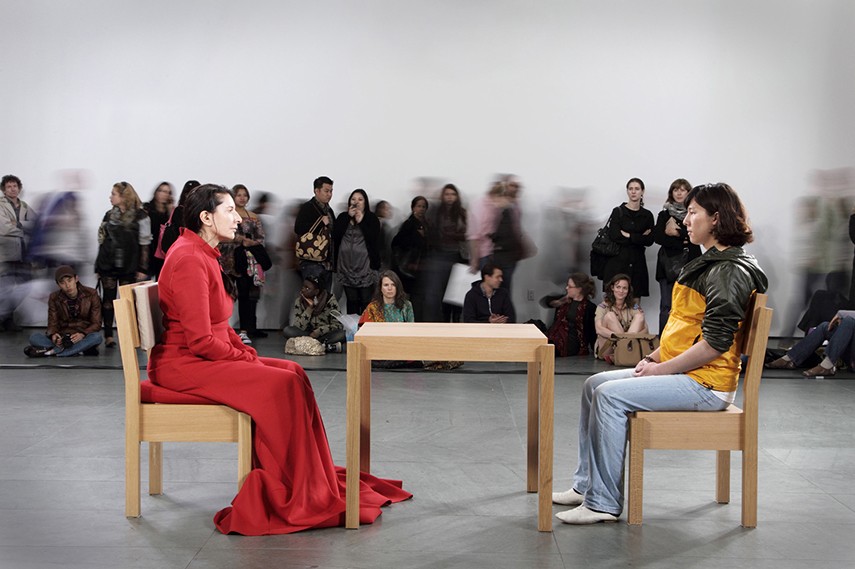 12 Artists Working 12 Days With Marina Abramovic
One of the most influential living artist and 1997 Golden Lion for the Best Artist of Venice Biennale awardee, Marina Abramovic, will lead 12 from Australia thorugh a 12-days long public project and give an extensive and intensive course about Abramovic Method. The transformative experience will take place at Sydney's Walsh Bay Pier 2/3, a pop-up gallery for the occasion, just beneath the Sydney Harbour Bridge at it will last from 24 June until 5 July 2015.
Also check some of the previous performances by Marina Abramovic in our video gallery.
Widewalls cannot wait to see the results and pass the news on, so be sure to sign up for My Widewalls now!
We would like you to hear your voice! If you want to comment, please visit our Facebook page!
Featured image is a courtesy of Kaldor Public Art Projects.