Marion Strunk at Barbarian Art Gallery
Coming to Zurich's Barbarian Art Gallery is the local artist Marion Strunk, with twelve photographs which combine the medium with the art of embroidery. The In The Kitchen exhibition is gallery's first show after their participation at this year's Scope in New York. This art space is a regular at many art fairs and it is know for distinguished curatorial choices, when it comes to exhibitions.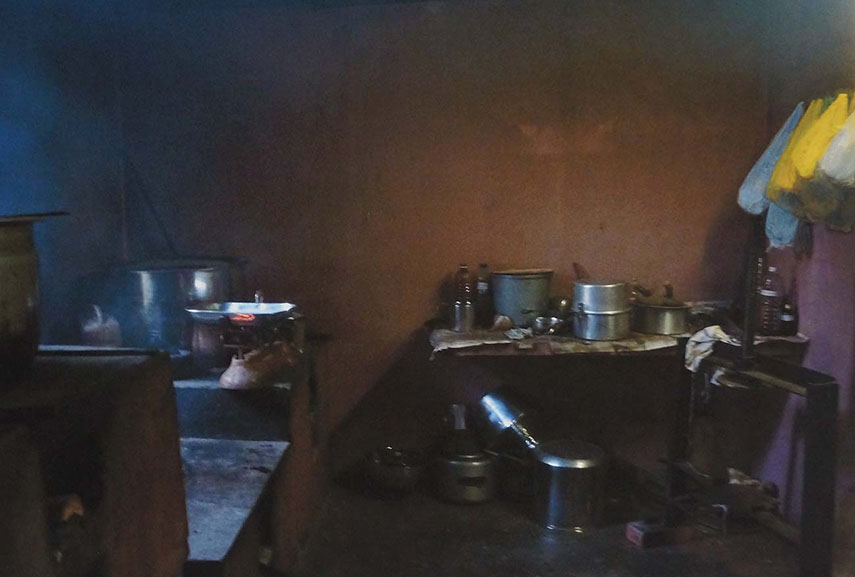 The Art of Feminism
The art of Marion Strunk is described as "embroidery works" rather than photography. The traditional craft has been present for centuries and has been adopted by artists today as well – a fine example being Kirstie Macleod, who found a perfect way to introduce embroidery to popular culture. Another artist who has re-attributed the particular aesthetics of the new millennium to an old craft is Erin M. Riley and her very contemporary tapestry. Women have been introducing many innovative ways to make art through which they fight for their rights, using the very stereotypes they were longing to get rid of – you will read about Judy Chicago's Dinner Party or Tracey Emin's Bed, for example.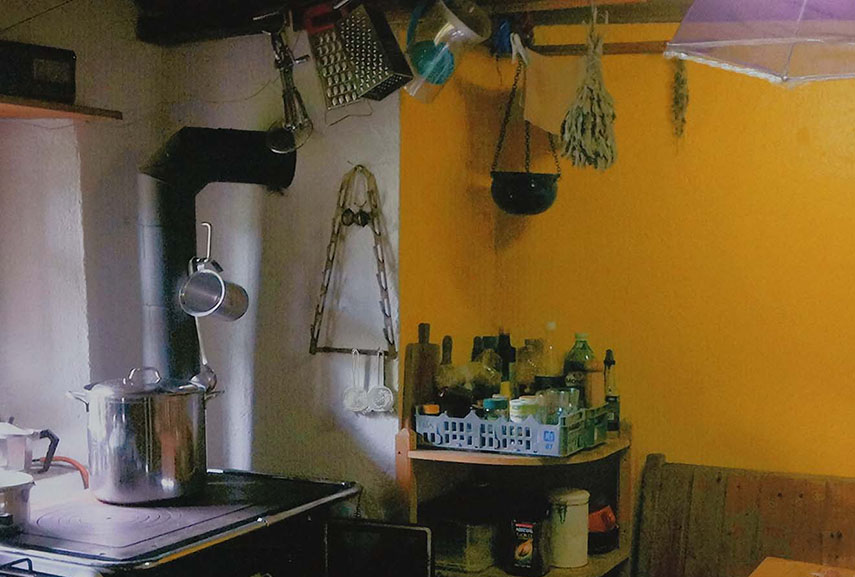 In The Kitchen
For Marion Strunk, the kitchen is a room for transformation, while the thread is a metaphor for one of the oldest crafts for women in history. It seems like the artist wanted to combine a place where women were "meant to be" with work they were "meant to do" not so long ago at all, in a kind of art that represents a feminist statement and a revolt against the imposed standards that still exist today. Her photographs stop being photographs after they're painted and embroidered, exploring the world of reality and fiction. Marion Strunk's sometimes picturesque images use light in the traditional manner of the old masters, while reflecting modernity and a contemporary view of our environment. The embroidered elements as part of her works add an ambiguous as well as a visual value, a paradox which embeds materiality and a new dimension into an otherwise flat and ordinary vision of space. Marion Strunk's photographs do not only deal with space, but with portraits as well, in which she "dressed up" famous female figures in colorful thread, in a 2005 series of pictures.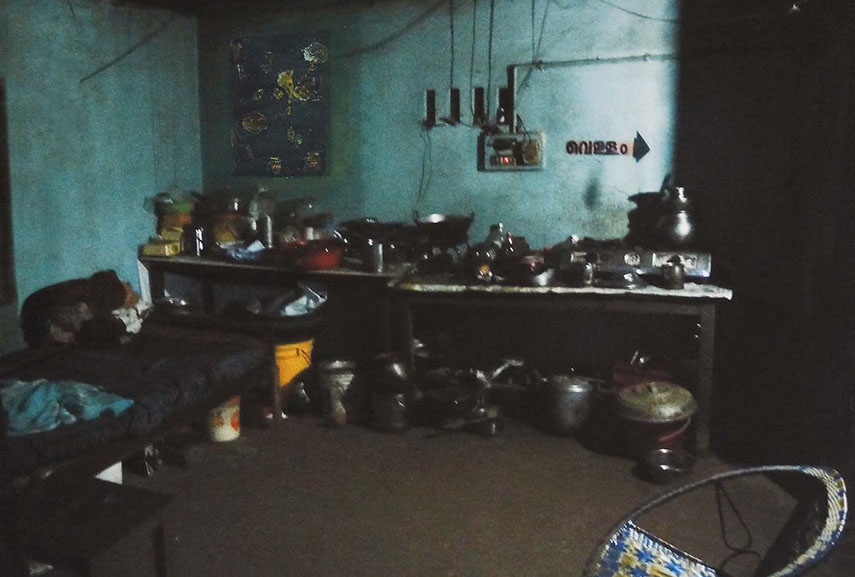 Marion Strunk Exhibition at Barbarian Art Gallery
Marion Strunk is an artist born in Germany. She studied Fine Arts and History of Art in Berlin, as well as Psychoanalysis in Zurich. Currently she is working as a Professor at the University of the Arts in Zurich, where she lives and works. Marion Strunk: In The Kitchen exhibition will be on view at Barbarian Art Gallery in Zurich, Switzerland, from March 28th until May 2nd, 2015. The opening is scheduled for March 27th at 18.30h, while the artist will be present for an art talk on April 11th at 16h. The price range of Marion Strunk's works is from 1700 to 3500 CHF.
Sign up for My Widewalls for more upcoming exhibitions around the world!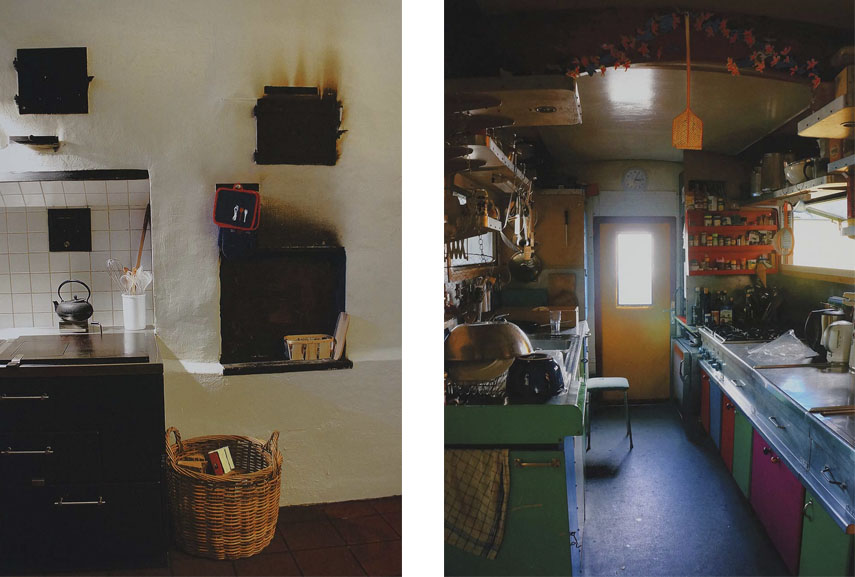 Featured images: Marion Strunk – In the kitchen, no. 5 (Wagenkuche2), 2014. 50×70 cm Marion Strunk – FotoFaden (BaumKreise), 2014. 70x100cm Marion Strunk – FotoFaden (Winterbild-Kinderspielplatz), 2015. 70x100cm All images courtesy of Barbarian Art Gallery.