Marisol Escobar, the Iconic Pop Artist, Dies at 85
Marisol Escobar – one of the most renowned contemporary art figures in the 1960s and 1970s has died at the age of 85, at New York Presbyterian Hospital in Lower Manhattan. Born as Marisol Escobar in 1930, the artist had always preferred to be named simply as Marisol. She was a prominent figure of the Pop Art movement, a good friend of Andy Warhol, while her work was influenced by both Warhol and Roy Lichtenstein. However, it wasn't only Pop Art that marked her remarkable career – folk art had a very important role in her oeuvre. She will probably remain remembered for her famous bright sculptures. Unfortunately, for years she had been suffering from the Alzheimer's Disease.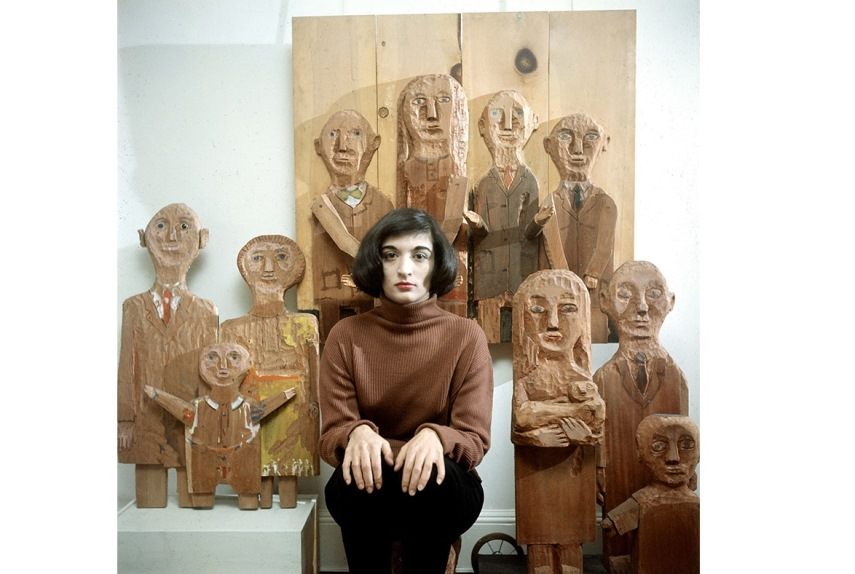 The Life and Death of Marisol, the Legendary Artist
Marisol Escobar was a Venezuelan artist born in Paris in 1930. However, New York was the place where she lived for the most of her life. She studied art at the Jepson Art Institute, École des Beaux-Arts, the Art Students League of New York, at the New School for Social Research. During her students' days, and the coming years, she befriended Hans Hofmann (who actually was her teacher in school), Willem de Kooning, and finally, with Andy Warhol. She even appeared in two of Warhol's films, Kiss (1963) and Thirteen Most Beautiful Women (1964). She became quite popular after her first solo show in 1957, at Leo Castelli's gallery in New York (in this show, she exhibited woodcarvings, terracottas, and welded sculptures). But, her groundbreaking exhibition was 1961 exhibition The Art of the Assemblage at New York's MoMA. Although she began with paintings, from the mid-1950s she embraced sculpture. As she said once: When I first sculpted those big figures, I would look at them and they would scare me. Late at night they looked as if they were alive. Throughout the years, she became even more popular. She received a number of awards during her life. Probably the most important award was the Premio Gabriela Mistral from the Organization of American States for her contribution to Inter-American culture in 1997. She was also a member of the American Academy of Arts and Letters since 1978.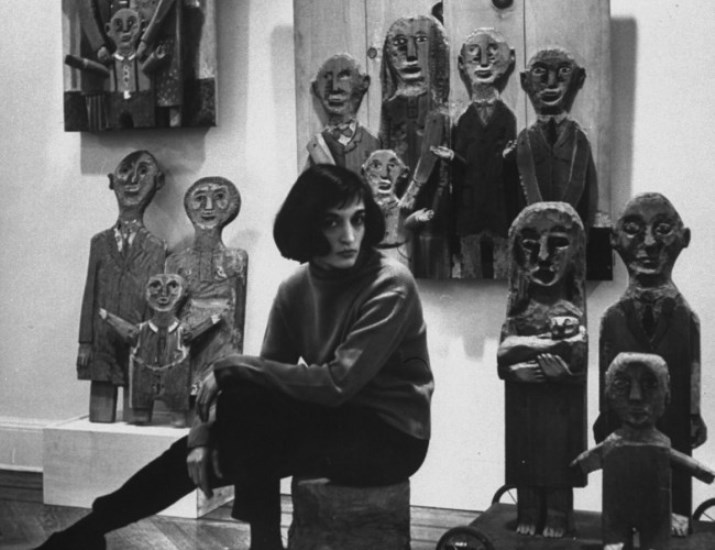 The Queen of Pop Art
As a prominent member of the Pop Art movement, Marisol was known for her life-long interest in pre-Columbian artifacts. At first, she created small, carved figures; later on, she produced large-scale sculptures. Marisol was using different media in her process: a combination of photography, woodcarving, plaster-casting, painting, and collage. Her works were regularly sold for quite high prices at the biggest auction houses. She was quite famous and popular artist, but she eventually became a cultural icon. However, she never liked speaking about her private life, her beliefs and thoughts. She will be remembered for her beautiful artworks and for her passion for art.
We would like to hear your thoughts! Please comment on our Facebook Page!
Editors' Tip: Marisol: Sculptures and Works on Paper
Often satirical, Marisol's art is inspired by sources as diverse as Pre-Columbian art, folk art, Cubism, and Surrealism. For the past several decades, however, Marisol has shunned the spotlight and her artwork has been overlooked as a result. Accompanying the first retrospective of Marisol's work in more than a decade, this long-awaited and beautifully illustrated volume offers a much-needed corrective, reestablishing her role as a major figure in postwar American art. Essays by leading scholars of Latin American and 20th-century art explore all facets of her work including her influences, the theme of family, American politics and pop culture. Marisol burst onto the 1960s New York art scene with large figural sculptures in a wild amalgam of mixed media.
Featured Images: Marisol Escobar; Marisol Escobar – LBJ, 1967 via artobserver.com. All Images used for illustrative purposes only.
Follow These Galleries
New York City, United States