Terrible Horrible
Urban sculptor. These words best describe the American author Mark Jenkins of fantastic talent and spirit who has been expressing his views on the world through cleverly arranged incredibly life-like sculptures in the streets of the world. Ever since he discovered the enormous artistic potential of adhesive tape, this artist devoted himself to adding vitality to the urban landscape by creating the most unbelievable scenes an ordinary human is unlikely to be a part of. This is where the irony lies, as the main character of all the Jenkins' works is exactly the ordinary human. He or she is participating in the oddest of actions, hanging of the roofs, sleeping in bed in public, begging for money, peeking into windows shamelessly, often literally losing their head or another part of the body. His engaging pieces graced the corners of many cities in Europe
and the Americas, always leaving the public wondering if it maybe was a
real person within the shell.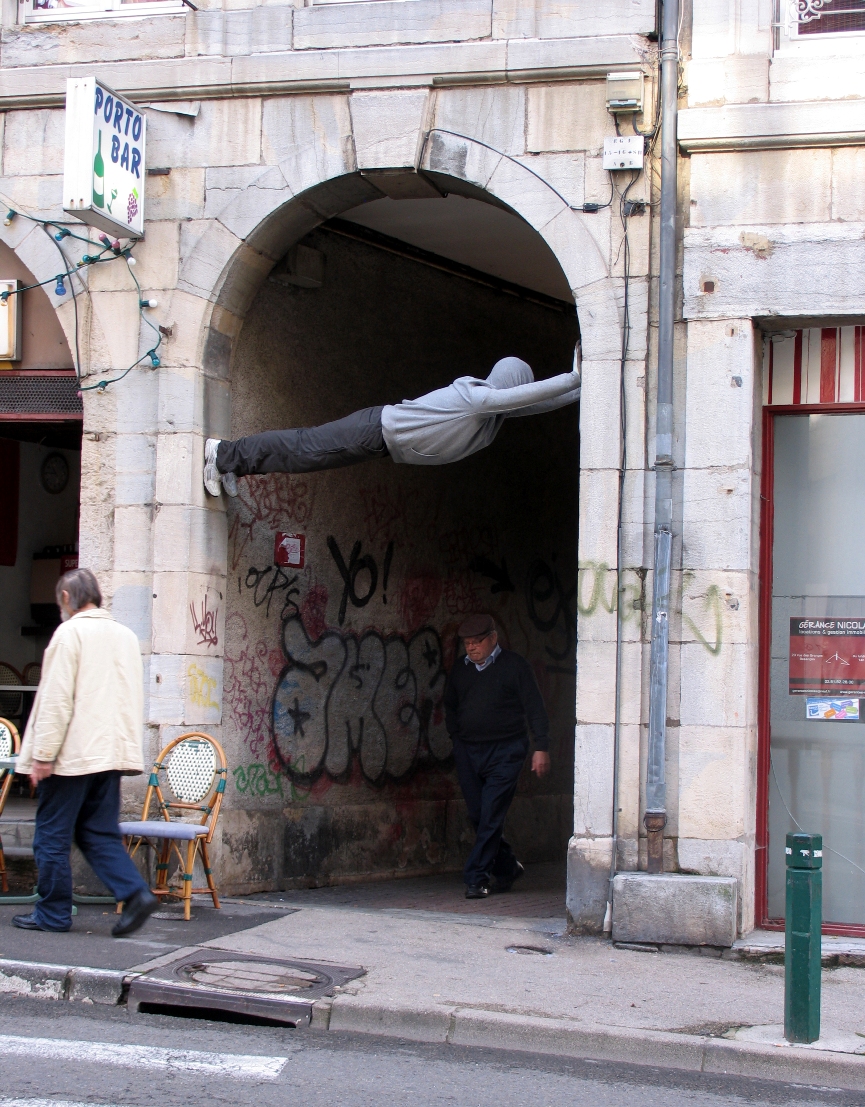 Mark Jenkins at Ruttkowski;68
Mark Jenkins has won the acclaim and the applause of many art lovers and gallerists alike, one of these institutions being the Cologne based Ruttkowski;68 gallery. The space announced an exhibition of human dummies by the author for April 5, scheduled to run for over a month until May 18. This is not the first presentation of Jenkins' play with inanimate humans at the gallery, as he already had an exhibition at Ruttkowski in 2012, and he also took over the Cologne center last summer.
The new exhibition carries the title Terrible Horrible and it will astound the public with all new works of Mark Jenkins.
Besides the heavy dose of intelligent and often dry humor his sculptures possess, Jenkins' work is amazing in execution. The pieces are so perfectly rendered, following all the rules of naturalistic contemporary anatomy, it's practically impossible to tell them apart from real people most of the time. They have been known to attract wanted and [un]wanted attention in the streets, as his most problematically placed characters inspired some bystanders to reach to fire rescue teams. His work is labeled as "reality hacking", which it is indeed. It could be also described as interactive urban art or human dummy bombing.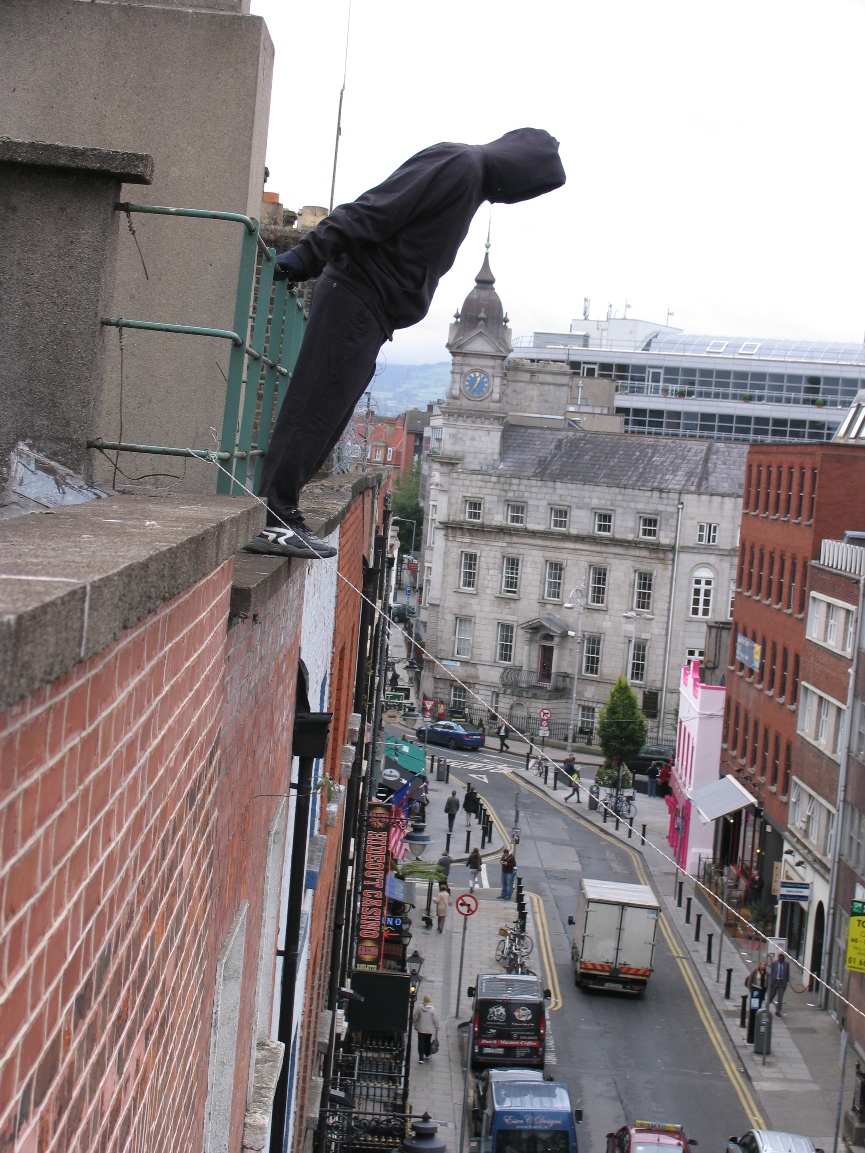 Mark Jenkins Tape Play
There was nothing suggesting Mark Jenkins will have a career in art in his early life. He graduated in science and the discovery of his talent and aspirations came as completely accidental. His first tape sculpture was made and placed in Rio de Janeiro about a decade ago and since then, the world shifted into the artist's oyster. His works are conducted in various urban areas, without an announcement or permit, questioning our views on reality and fellow humans, while raising the bar on irony, humor and normality. The artist once stated his bodies were like herpes to the city, attacking it from the inside. We are to hope the Jenkins disease will never go away serving as the push to think our society desperately needs.
Along with his public takeovers, Mark Jenkins produces studio works displayed in galleries throughout the world.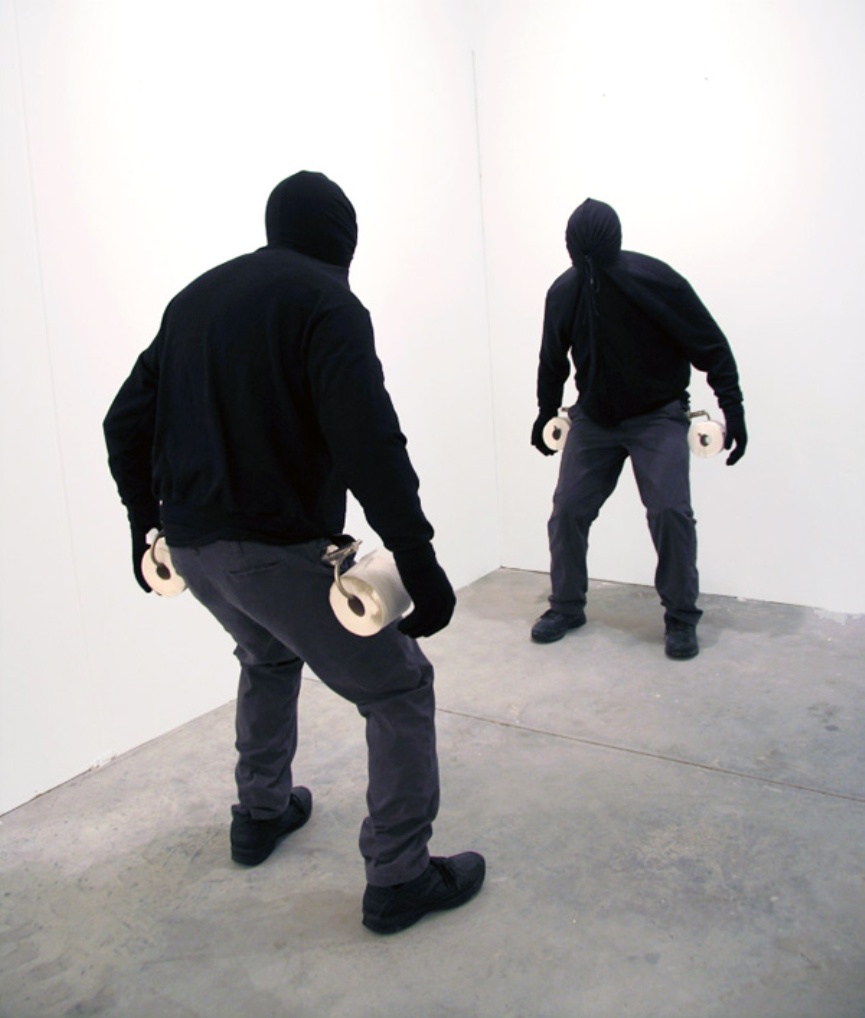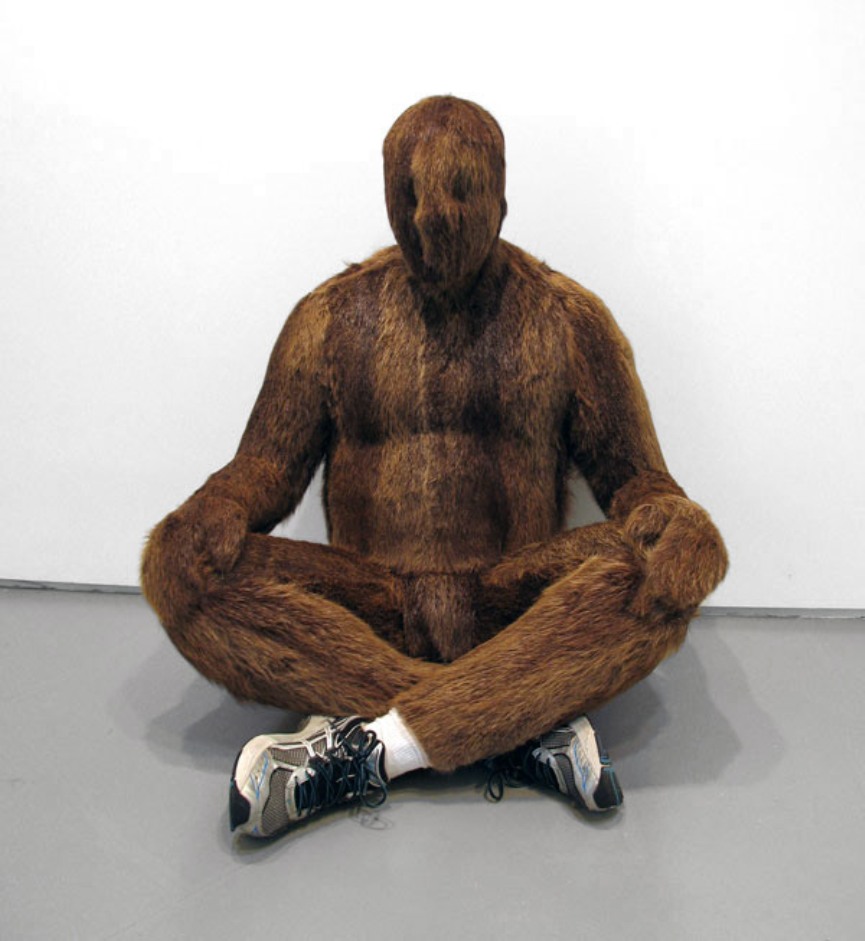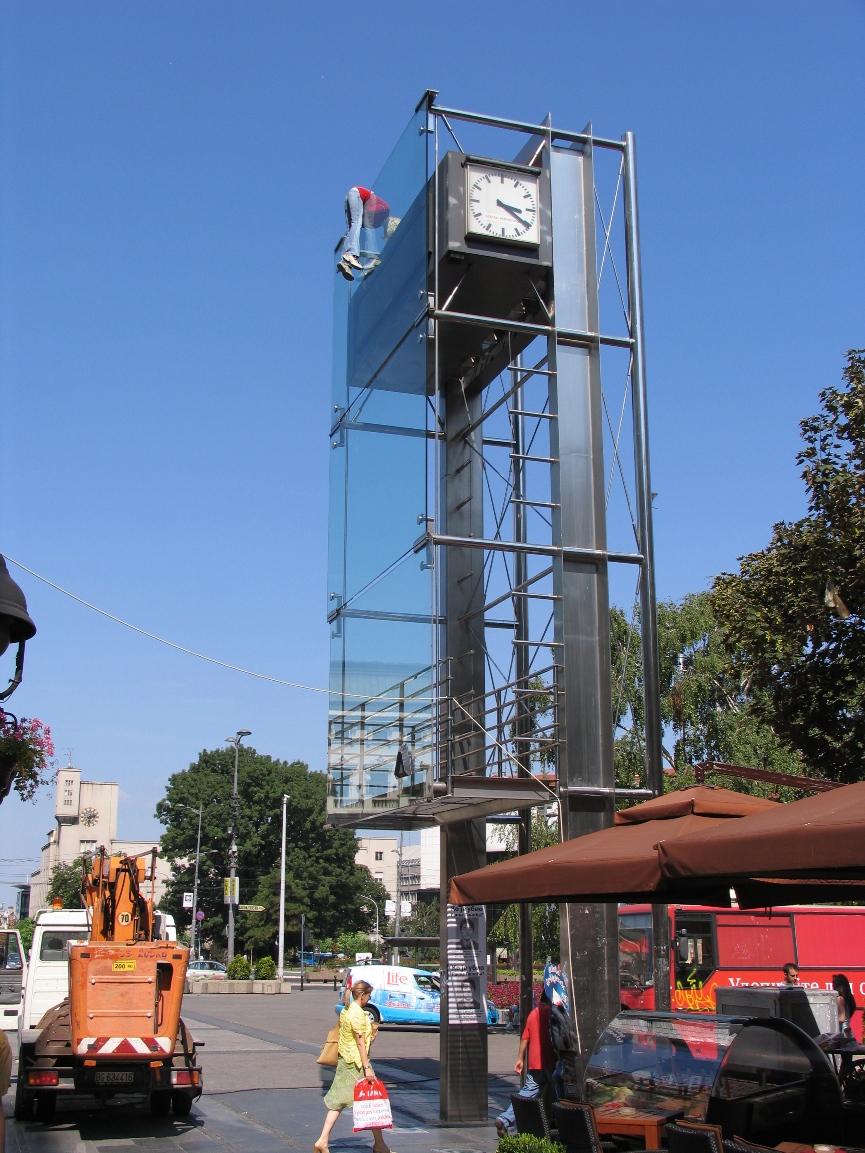 Follow These Galleries
Culver City, United States

Miami, United States

London, United Kingdom