Junkyard Games
Drawing meticulously delicate lines across old, discarded documents, or painting wonderfully realistic faces on vintage found objects, Mark Powell gives a completely new meaning to the relatively novel term 'upcycling'. Acclaimed for his elaborate Bic biro drawings, Powell engages in creation through other media as well, always thinking in terms of painting. His latest installation is ready to be exhibited with Hang-Up Gallery at the coming Moniker Art Fair in October 2014, where the artist will unveil his satirical vision called Junkyard Games.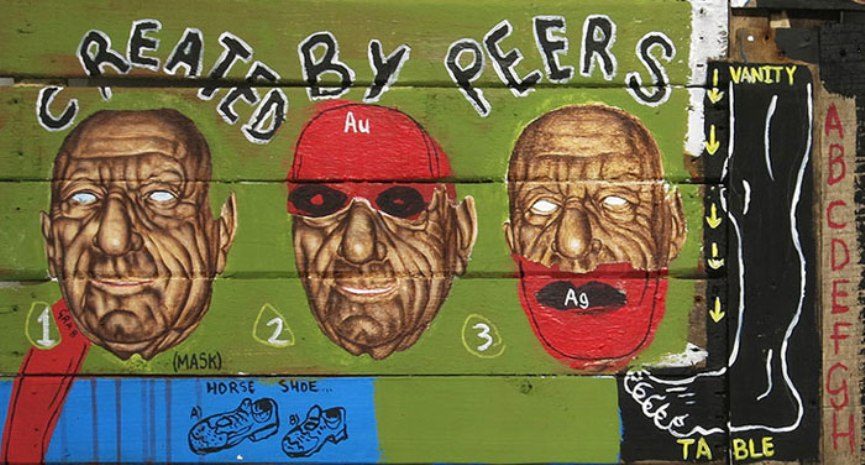 Mark Powell Archives
Owing to the astounding intricacy of his Bic biro drawings on old paper, manuscripts, envelopes, stamps, and other ephemera, Mark Powell has entered the pool of internationally renowned artists. Skillfully executed and polished to perfection, Powell's drawings depict the perfect fusion between historical facts and contemporary ideas in providing a completely new artistic entities. Everything is ancient in his work, from the material he's rendering, to the characters he portrays, old, wrinkled, living witnesses of past years and distant experiences. Aesthetically perfected, Powell's works have become particularly popular, as he realized several sold out exhibitions in London galleries, starting from the 2013 Hang-Up show Drawing on History, to The London Illustration Fair, Curious Duke Gallery and a recent Bear Cub Gallery animal-themed presentation The Ark. Having been dedicated to drawing for many years, the artist is making a painterly comeback with the Junkyard Games installation.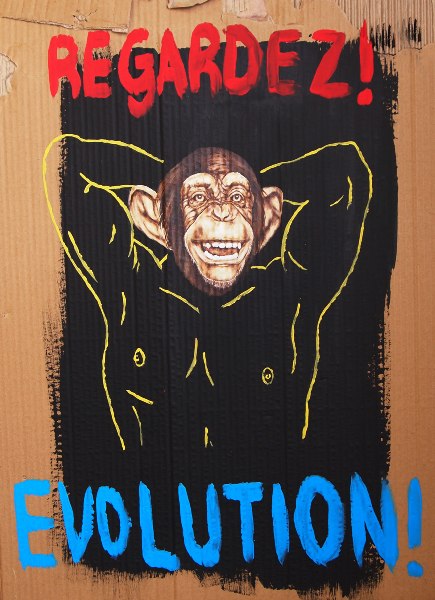 Junkyard Games Installation
Moniker Art Fair installation promises to reveal a fresh, experimental side of Mark Powell's creative process, exuding abundance of color, as well some newly found 'canvases'. By adorning various recycled objects, such as apple boxes from the 1920s, coffee sacks and road signs, he transforms them into artistic elements, harmonized through chromatic writings, energetic strokes and the recognizable drawing. Pondering on the universal and the inevitable contained in the human condition, the artist vitalizes his inherently poetic titles with vivid colors and dynamic composition, daring to exhibit a deeper personal outlook on the matter. Throughout the complexity of the work, realities and possibilities intertwine and make layers of Powell's humanistic concepts, as if they are warning us about the unfavorable direction we are headed towards, without the attention of altering fate, as a declaration of evolutive demise.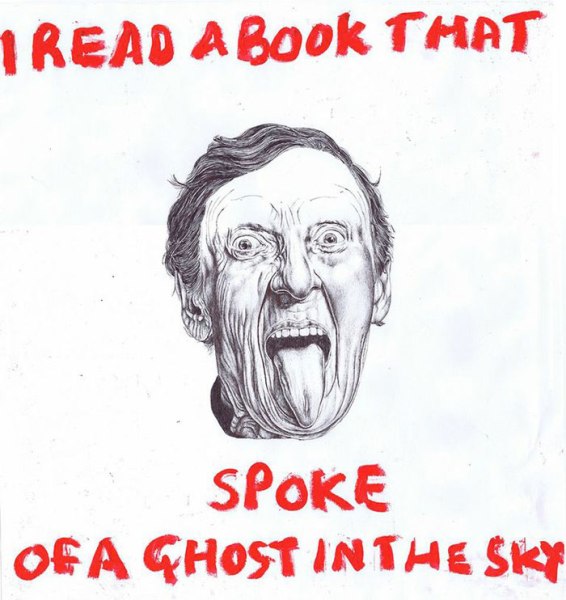 Hang-Up Gallery with Powell on Moniker Art Fair
Selection of Powell's artworks that is to be showcased at Moniker 2014 will announce his upcoming solo exhibition at the Hang-Up Gallery in late November, which will deal with the idea of humans as goods, bearing a suggestive title Human Traffic.Hang-Up Gallery will present the Junkyard Games installation featuring works by Mark Powell at Moniker Art Fair 2014, in the period between 16 and 19 October, 2014, at The Truman Brewery in London.Moniker Art Fair 2014 will be organized in London for the fifth time, having become one of the prime events that features contemporary and urban art and culture. Hang-Up Gallery has already established a solid relationship with the fair, and will happily participate in this year's happening.
Check out Hang-Up Gallery exhibitions Overflow and Dancer Master, both organized earlier this year.